18th July 2019
18-July-2019
18-July-2019 16:45
in General
by Admin
All the horses are continuing their conditioning work and seem to be relaxing in between.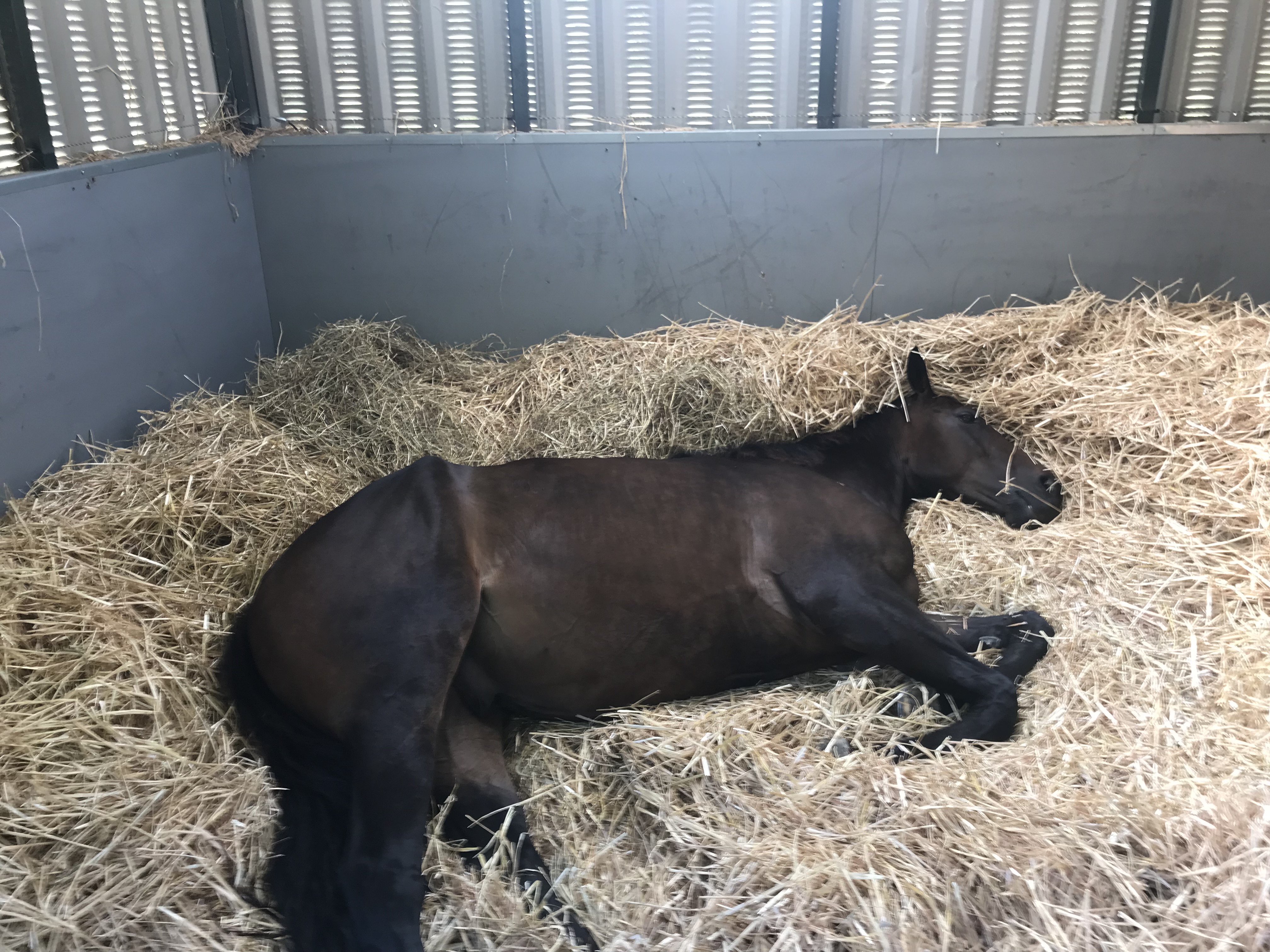 I thought Luck of the Legion stepped up a little yesterday and will now go up in trip, she had missed 18 months of training and asking her to run over further would have been grossly unfair after such a period of time on the sideline. We will look to get her back on the track fairly sharpish to reap the benefit of yesterdays run.
Whilst waiting for the saddle in the weighing room yesterday I had the amusing and quite surprising experience of listening to a nutritious talking to a young jockey who shall remain nameless. The conversation when something along these lines.
Nutritionist - "So tell me about your daily diet and what you eat"
Jockey - "McDonalds"
N – "What do you eat if you go out for supper"
J – "Steak, chips and salad, oh and I would eat the salad. Yeah"
N – "OK, if we can improve your diet you will feel better and your weight will improve"
J – "My weight is fine; I can eat what I like without worrying about my weight"
N – "McDonalds is full of salt and sugar and not great for you. I know you won't get up to cook breakfast but have your tried porridge pots with a banana cut into them"
J – "I don't like banana, what are pot noodles like, I eat a lot of pot noodles"
N – " What friut do you like"
J - "Apple"
N - "You could cook a stir fry as that would be far better for you as the nutritional value of pot noodles isn't very good"
Thankfully, Tommie appeared with the saddle, I walked off in disbelief. She would have been better off hitting him over the back of the head with a chair and helping me to saddle Luck of the Legion. It would most certainly have been more rewarding.