18th June 2018
18-June-2018
18-June-2018 18:10
in General
by Admin
A typical Monday, all those in training had a couple of canters up the woodchip. The babies that arrived last week are riding around the lunge pen and will progress into the ménage tomorrow. They all seem very straight forward. The Goffs UK horses hacked up the hill today having but in a few hard yards around the sand.
David Richards was here to see Midnight Henry riding around the ménage and have a little pop in the loose school.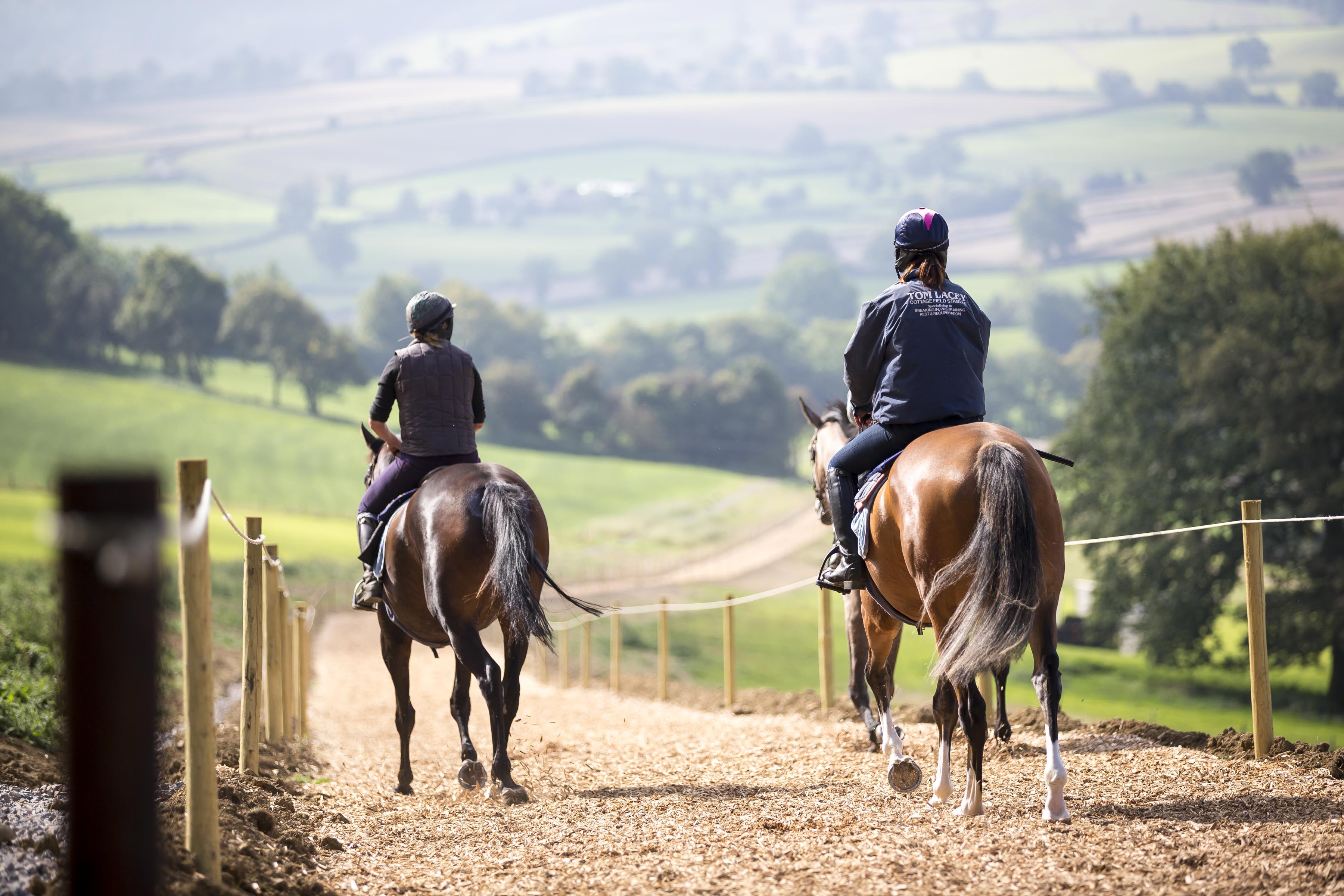 The office building is starting to take shape; it is a wooden framed building which will ultimately be clad in feather board. The builder wants to get a move on or there will have to be some sort of penalty applied to his invoice – he reads this!
Is there some football tournament taking place, I have seen a lot of comments on social media about flags, if anyone wants to fly a flag representing and supporting their country surely such actions shouldn't be questioned? If I lived in a town I think I would start a campaign to get as many airborne as possible. If a flag representing a country offends anyone they really ought to have a word with themselves and get out of the country in question. I fear for my children in what is becoming of this country and some of the people in it. I see now that the NHS is going to treat people who can prove their lives have been affected for 2 or more years as a result of being addicted to computer games. I can solve their addiction very easily - it is called going to work.