18th March 2019
18-March-2019
18-March-2019 16:08
in General
by Admin
Vado Forte left us somewhat disappointed, he didn't turn up at Newcastle. I am still digesting his performance or lack of it. Last time at Cheltenham we took the hood off for a reason, in hindsight, Cheltenham was probably the wrong place to do it. He behaved very badly in the preliminaries at Cheltenham and was out of control walking down the shoot. We therefore put it back on this time, I am left wondering if he got stuck in the mud or simply switched off. Another horse I have seen on more than one occasion plough to victory through deep ground ran no race either. They were seriously struggling on the ground and getting little height over hurdles which suggests that their feet were getting stuck. We won't rush him back and will give him a chance. By which time, the ground maybe gone. I'm looking forward to putting a fence in front of him.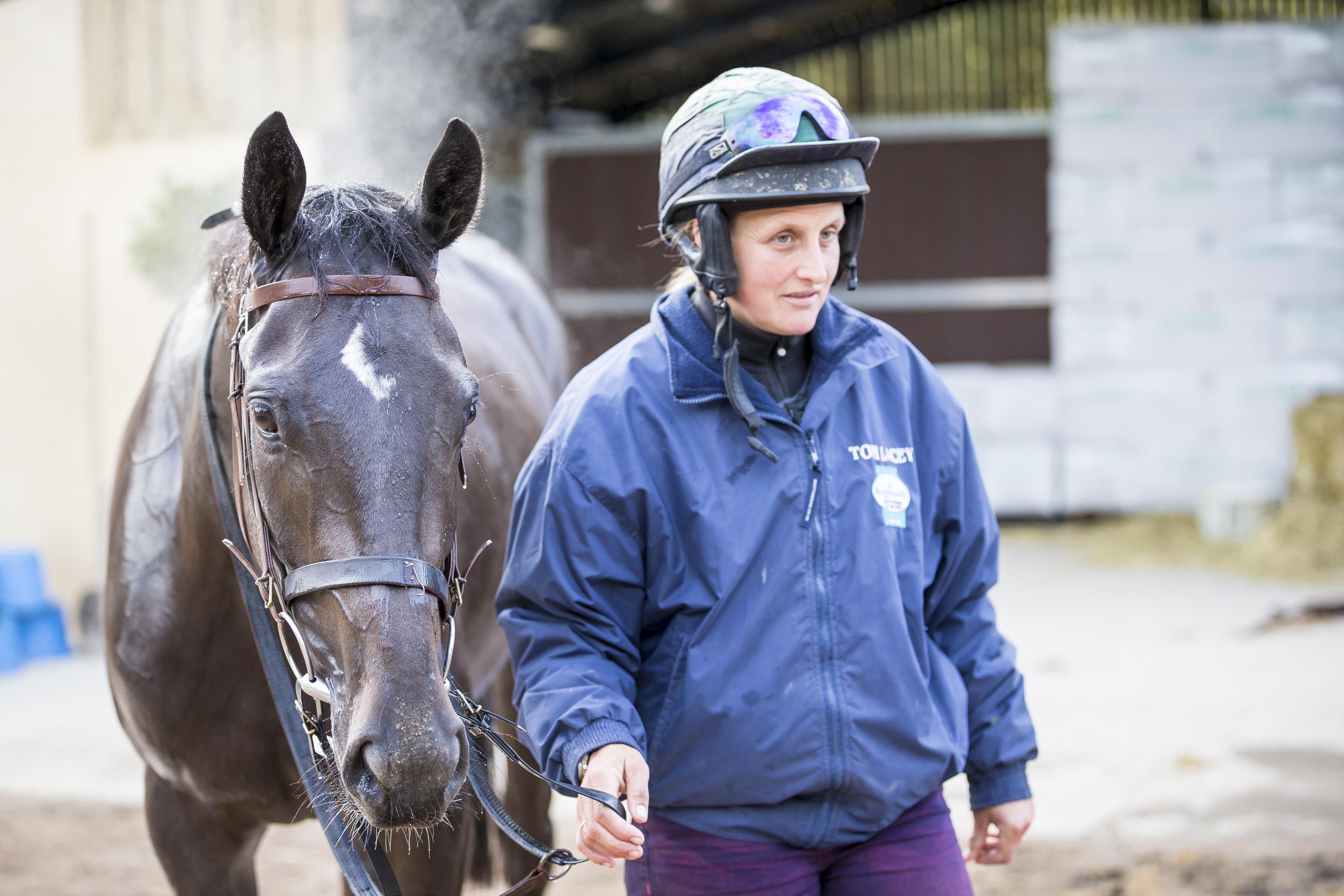 Polydora ran a super race given I think the handicapper has treated him unfairly. De Rasher County beat us 21 lengths at Newbury and gave us a pound on Saturday. Talking of handicappers, given his form, how Romeo Brown ran off 120 yesterday is beyond my reckoning. Dorking Cock just got ran out of it at the line and there is no worse feeling with a four-hour drive south ahead of you. Most importantly, all horses are fine this morning.
Typical Monday morning canters for the horses.
En Meme Temps heads back up to Wetherby tomorrow, to read my thought click here. Today I am pleased to let you know I have sent £500.00 to Katharine House Hospice. Thank you to all those who have made this possible and I hope to repay you with some decent advice for a flutter.
Wales were deserved winners of the 6 Nations, they are currently up there with the best teams in the world and must surely have a huge chance in the world cup. As for England, oh dear oh dear.