18th February 2016
18-February-2016
18-February-2016 18:44
in General
by Admin
Kelsey is fine this morning, he's a little stiff which he is entitled to be and it is to be expected. I've identified a couple of races for him prior to the handicapper getting his say, one at Warwick, the other Southwell. Warwick would be my preference.
Most horses had routine canters as tomorrow many will work. Pinnacle Peter schooled over the island fences again and jumped beautifully. He is just one of those horses who struggles the first time you ask him to do anything different. He will grow out of it andf become the horse we know he is.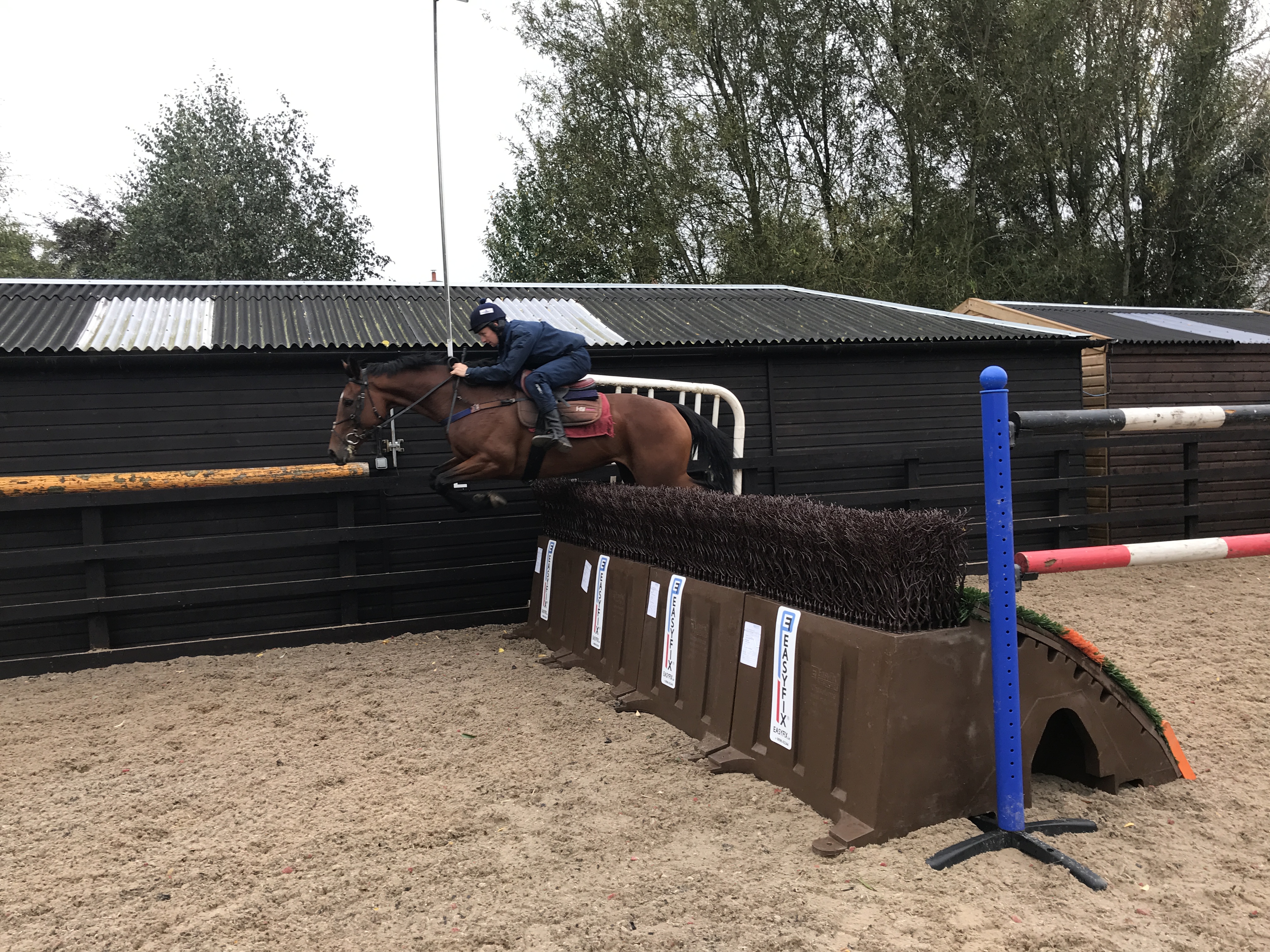 After lunch I headed off to Cheltenham sales. I haven't received the results as yet and am sure Tattersalls are still crunching numbers. I'm always interested in glancing at the stats of any sale. I would have loved to buy a horse but the vendor had £100,000 reserve on it. Needless to say, I didn't bid!
On the way home Harry Fowler from Tattersalls Ireland came to see our young horses, a couple of which we will sell in the spring. They all looked fantastic and it was nice to see them. I hadn't seen them for months and months and think one of them could be a sale topper, he has a Gold Cup pedigree. We now need to decide what sale to send them to.
Tomorrow Legal Exit runs at Sandown, he will need to step up from Doncaster to be competitive. It is a such a shame he's had his problems as he had ability in abundance prior to having his problems.