17th October 2020
17-October-2020
17-October-2020 16:29
in General
by Admin
This morning we worked, Adrimel, Highstakes Player, Pounding Poet, Red Nika, Velasco, Sinndarella, Dorking Boy, Stung For Cash, Thomas Patrick, Quick Draw, Christopher Robin, Kimberlite Candy, Lamanver Storm, Sebastopol, Yes No Maybe So, Dorking Rogue, Scipion, Lagonda, Le Grand Fromage, Unohu, Grizzman, Glory and Honour, Algesiras, Kateson, King Ferdinand, JonhBB and Fair Kate. Many others had a quieter day as they are still coming out of their races. The babies quietly continue their education.
I feel the need to eat a bit of pie regarding Flashing Glance, I have been guilty of accusing him of never backing up a win. Today he set me straight, stepping up in trip seems to have bought out some improvement and he seems to have finally settled going through his races so much more professionally. Some will no doubt be questioning us for not stepping up sooner but that isn't always an option when a horse is running too free over shorter distances. He owes us nothing and I'm delighted for Stan, Stan rides him everyday, I rode him for a season and was only too happy to pass him onto Stan, he pulls like hell at home and never lets up. Stan gave him a smashing ride and deserves much praise for the part he has played in the horse day in day out.
I stayed at home as we worked plenty of horses this morning and I wanted to be here. I had missed the guts of two mornings with Wetherby and Carlisle this week. Not that it matters - this place runs as well without me as it does when I'm here. Len Attrill went to watch New Moon who has a similar problem to what Flashing Glance once had, he pulls way too hard and needs to learn to do it the right way before he's going to be doing his best work at the business end of a race. Many of the boys involved in Flashing Glance went to Market Rasen, I was touched to hear that they invited Len in for a glass of champagne to celebrate their winner.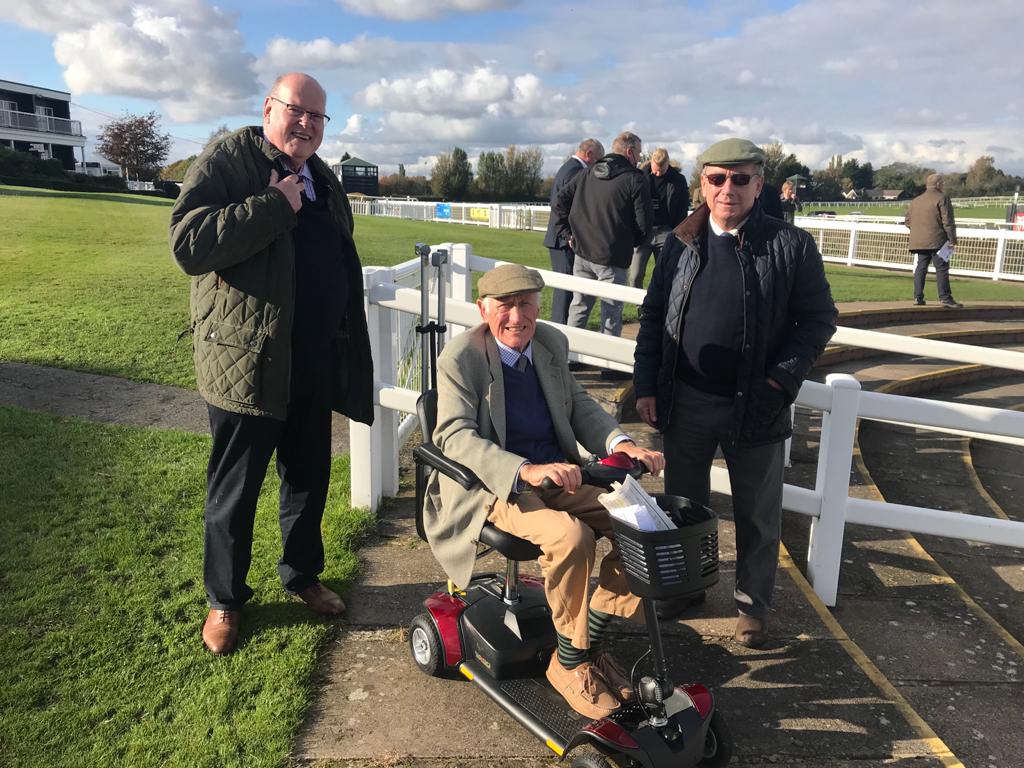 Have a good weekend, Bill will.