17th October 2018
17-October-2018
17-October-2018 17:58
in General
by Admin
A stunning morning in The Woolhope Dome this morning.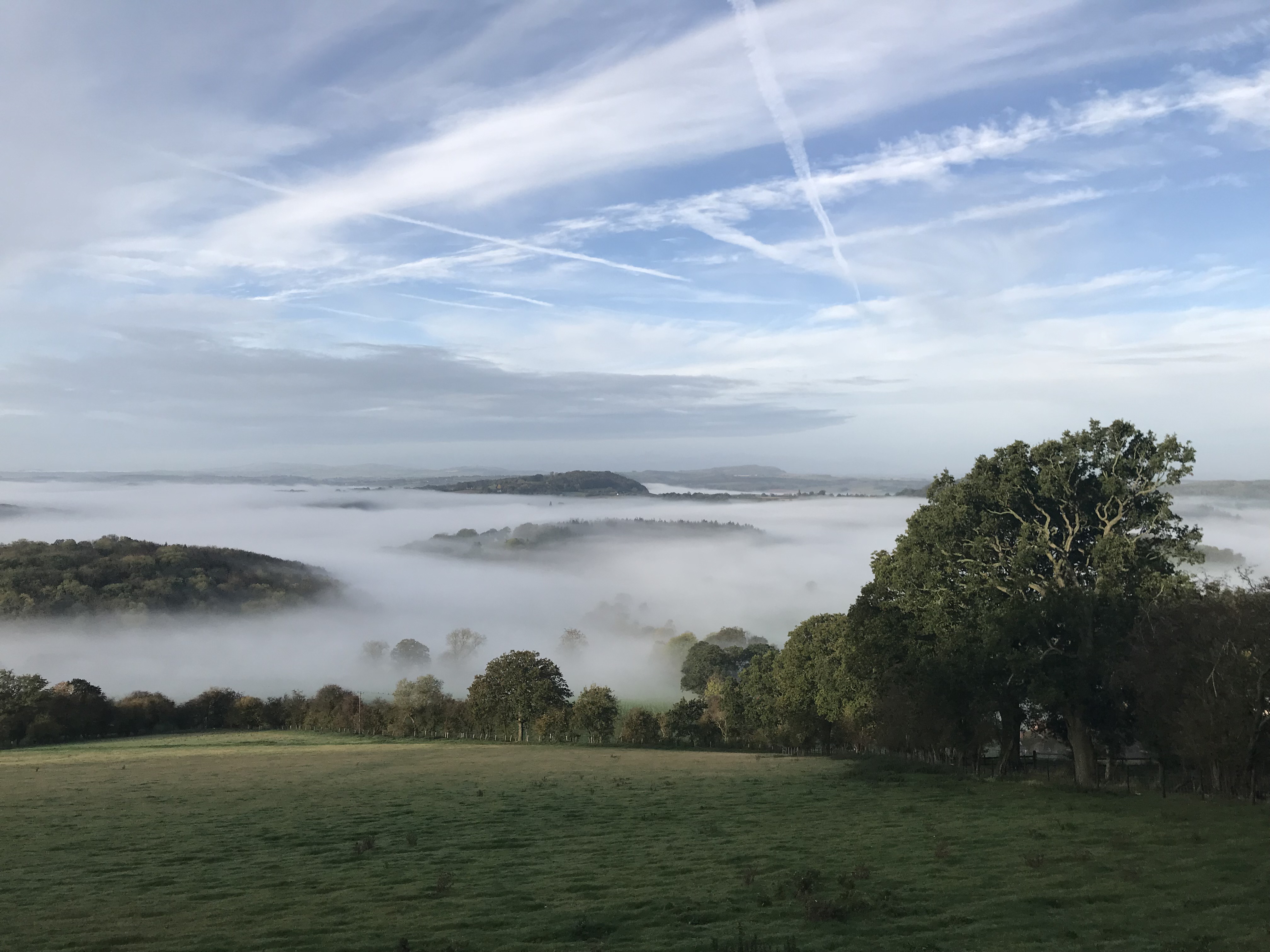 Snapdragon Fire is all ok after his win at Huntingdon yesterday.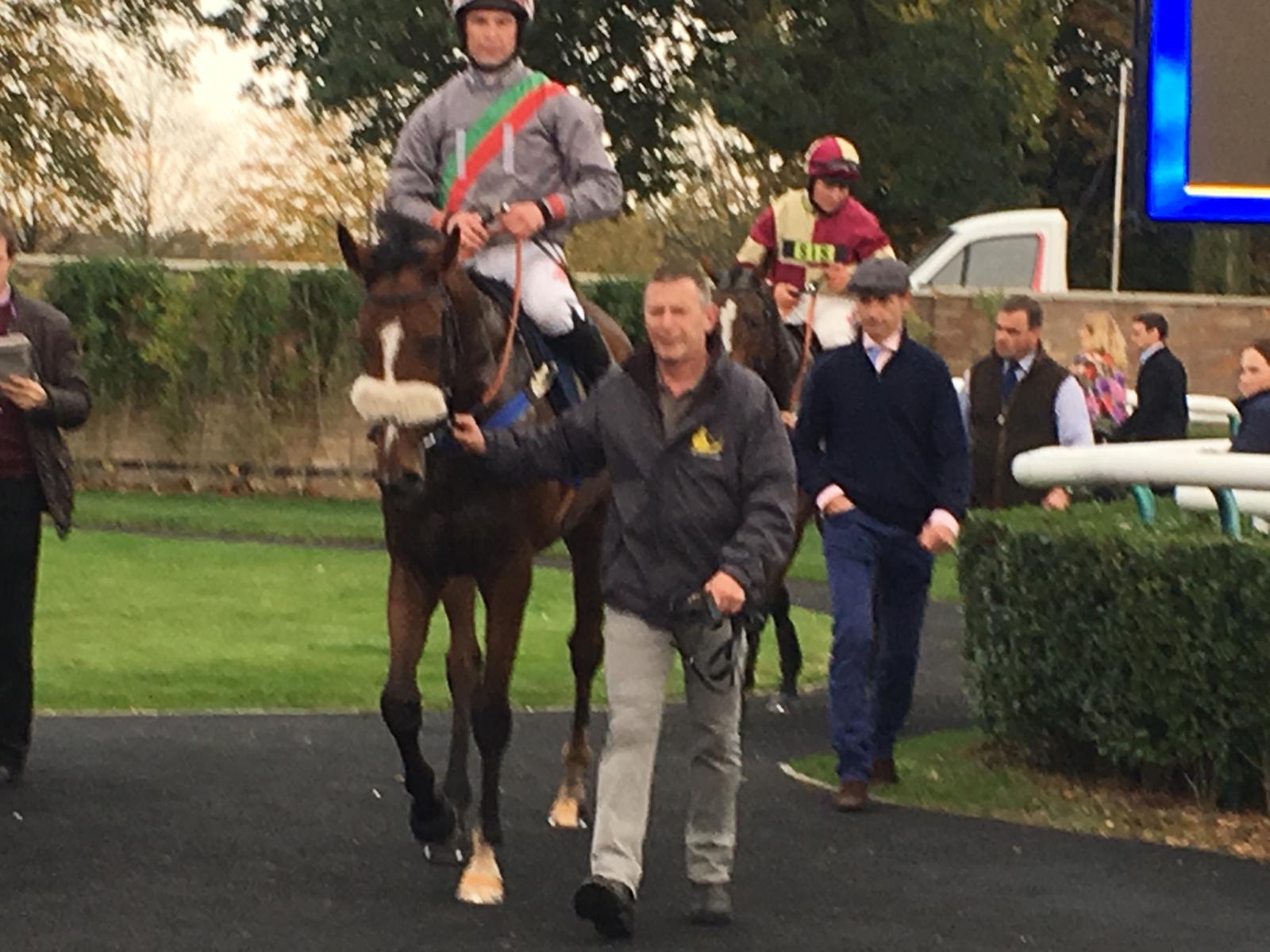 Nothing too serious for any of the horses this morning. The majority warmed up on the sand and canter through up the hill, the horses in training that haven't yet run are waiting for ground and suitable races, they are all but there as far as fitness levels required for their first run. It is a long winter and I like to see our horses improve for their fist runs.
Speaking of improvement, En Meme Temps heads north to Carlisle tomorrow, he has this dreadful tendency to hold his breath and needs racing experience to overcome the issue. He shows plenty at home and has the ability to win races when it all comes together for him and us. We have fitted a tongue tie and removed the hood this time in the hope he can take a step forward.
High drama this afternoon, Sholto's lurcher got kicked in the head and lay motionless on the floor with blood pouring out of its nose. I dashed it to the vets and thankfully, she is now sleeping it off. Sholto thinks she may have learnt a lesson, perhaps I should have kicked him a bit when he was younger.