17th September 2019
17-September-2019
17-September-2019 16:50
in General
by Admin
Lossiemouth, Snapdragon Fire, Equus Amadeus, Glory and Fortune, Tea Clipper, Le Grande Fromage, Neville's Cross, Dorking Boy, Lamanver Storm, Flashing Glance, Thais Toir, Vado Forte, Kateson, Sebastopol, Saint Arvans, Red Nika, Unohu, Dorking Cock, Miss Mondito, Meep Meep, Polydora, Outlaw Jessie James and Coningsby all cantered around the sand and a little quicker than normal up the hill.
The three year olds all went down to the schooling strip and jumped a couple of lines of fences including the ditch a couple of times nicely, not one refusal. The first time I can recall not having at least one refusal in five plus years.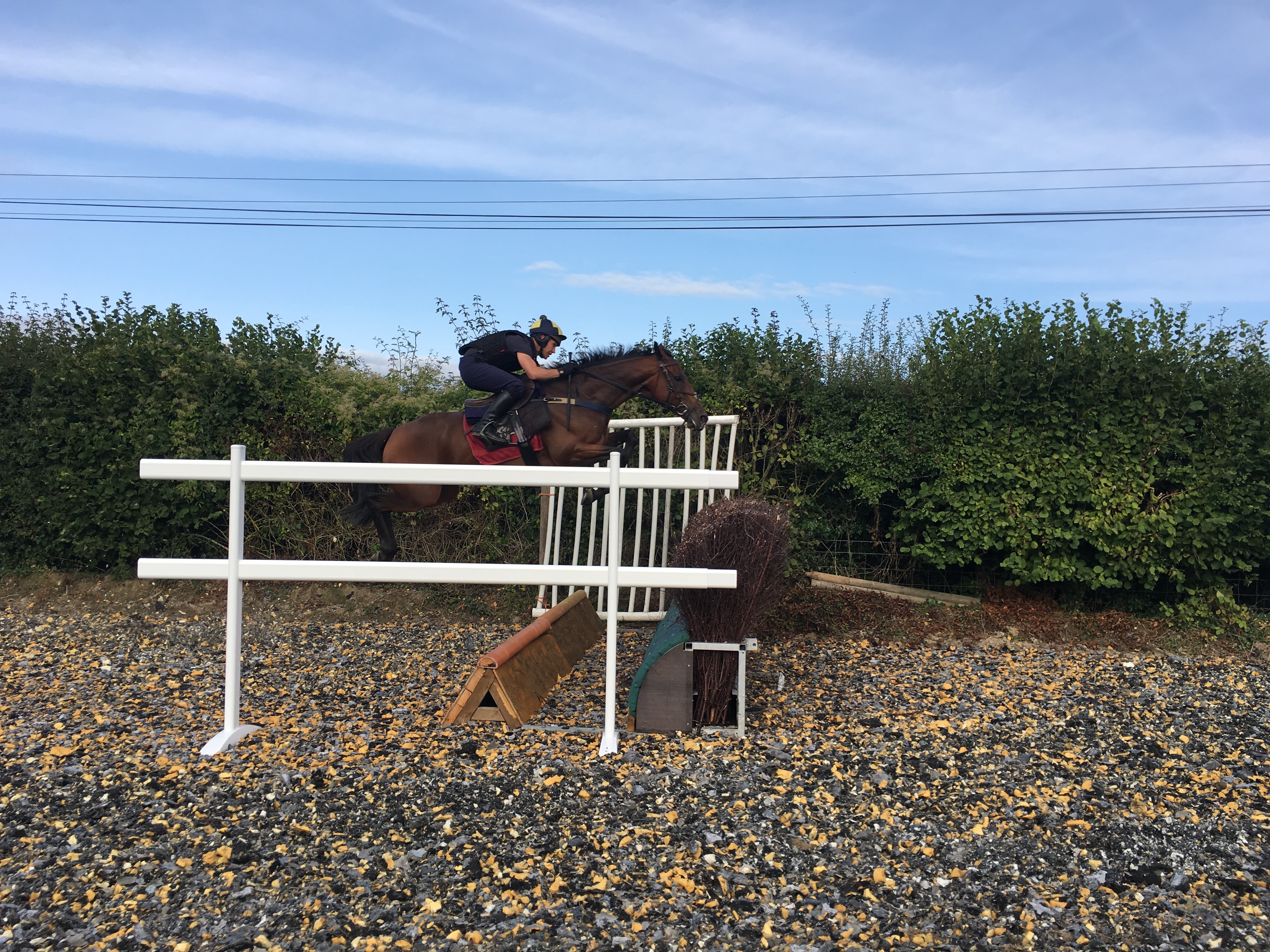 Our feature on Racing TV is reportedly being aired at 5.45 this evening, I'm sure if you miss it it will be available on their website or showed again so keep your eyes peeled.