17th April 2019
17-April-2019
17-April-2019 17:56
in General
by Admin
Kimberlite Candy, Vivant and an unnamed 4-year-old schooled over fences, all went well. Those that worked yesterday had an easier day and cantered quietly up the hill a couple of times.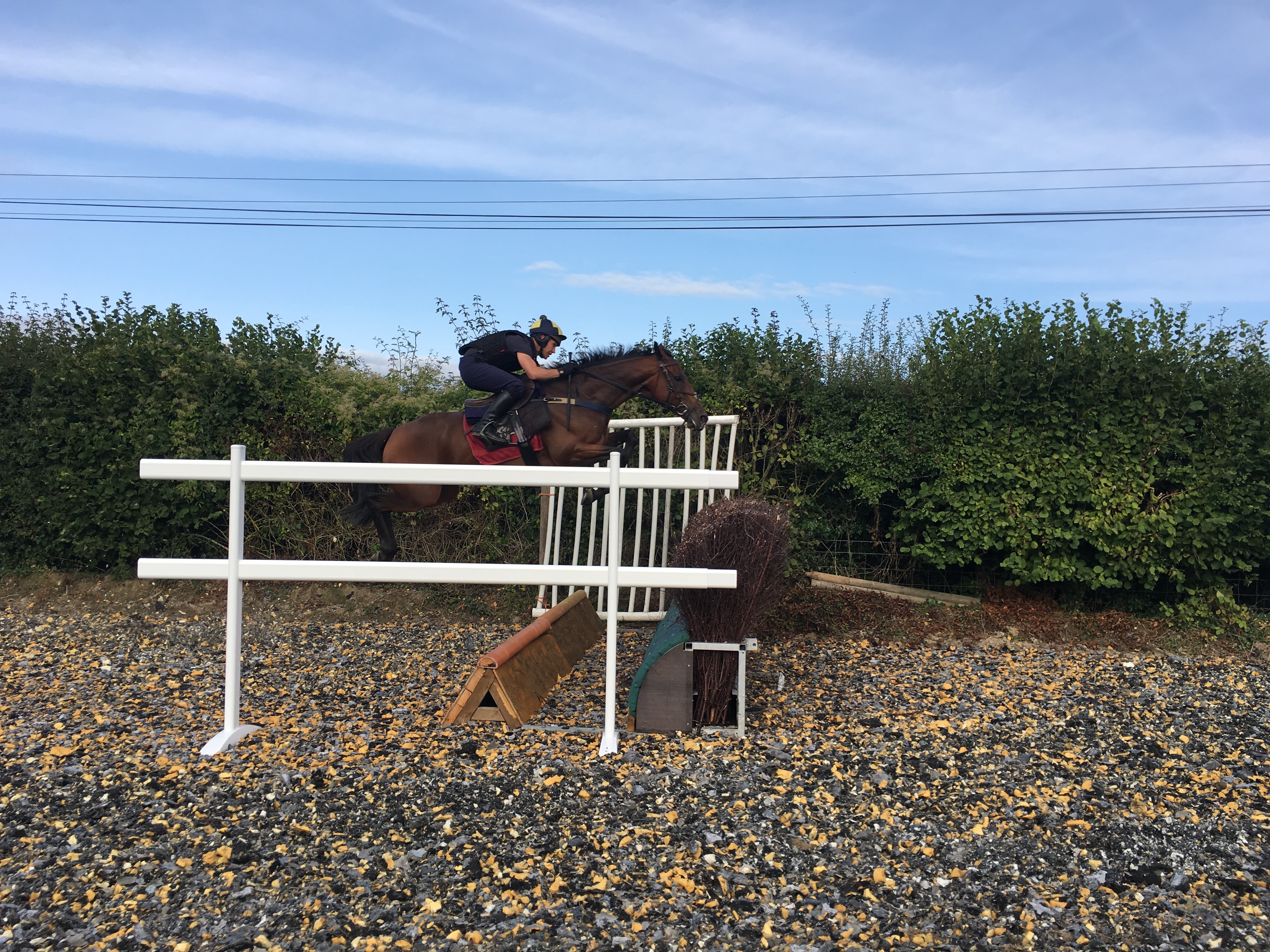 It looks as if Kimberlite Candy will get a run at Fairyhouse on Monday so ferries are booked and flights paid for. Late booking of flights is not advisable.
The babies carry on riding around the farm and a few continue to hone their skills in the loose school.
After waiting three weeks for the lawn mower to be repaired mowing this afternoon was certainly a mowing challenge. I have torn and shredded it to the ground and will attempt to pick it up and have a more polished mow at some point tomorrow.
Via Delle Volte runs at Cheltenham tomorrow, to read my thoughts click here.