17th April 2018
17-April-2018
17-April-2018 17:54
in General
by Admin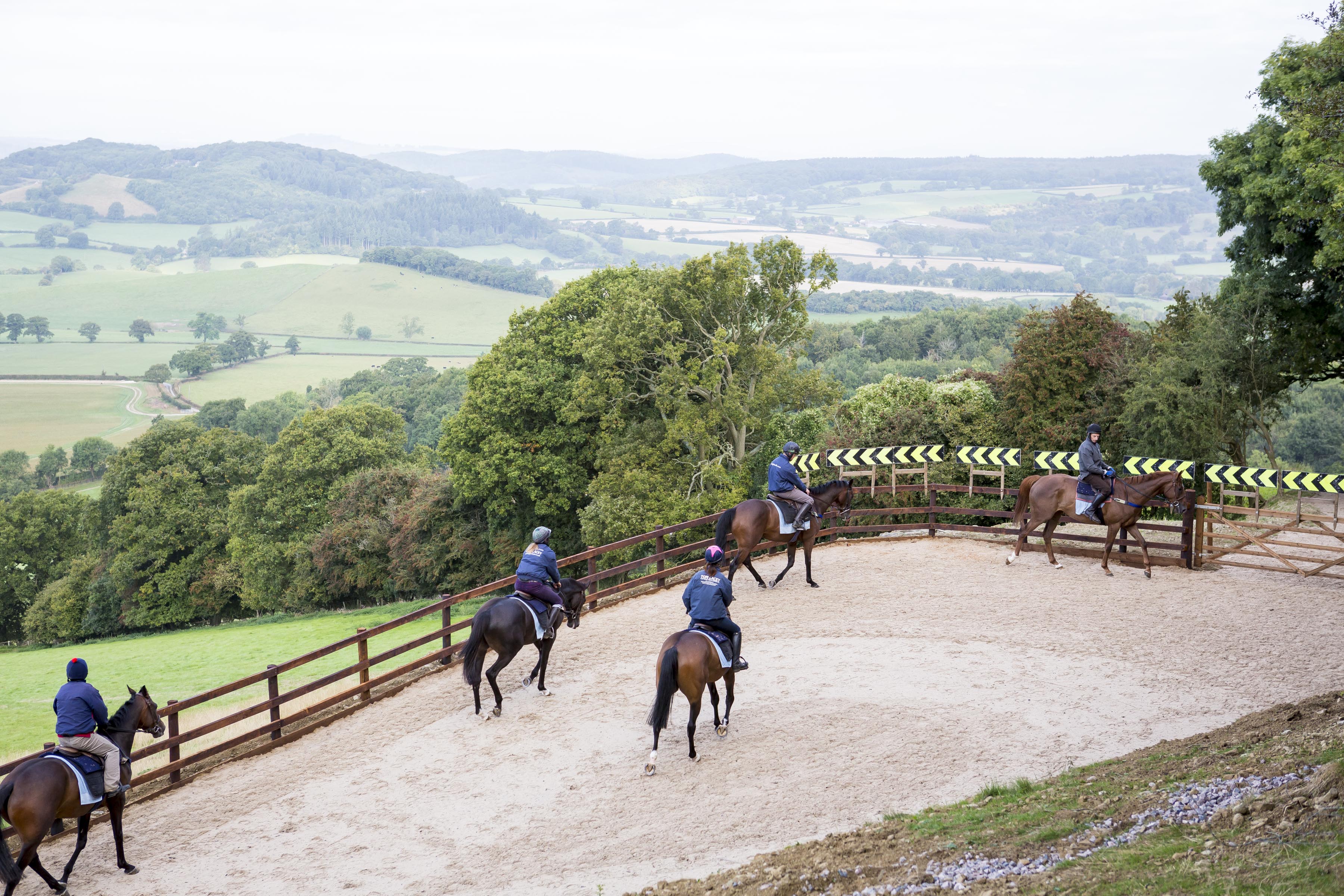 We took the bull by the horns today and sent Vado Forte, Dorking Cock, Thomas Patrick and He's a Goer for their summer holidays over too Little Lodge Stud. Hopefully, they won't need their rugs on for long. The heat wave is due to arrive tomorrow, 24 hours only so enjoy!
A busy morning working horses, Flashing Glance, Sebastopol, Equus Amadeus, Zarocco, King Spirit, Dorking Boy, Another Drama, The Triple Pillar and Herminator. Some cantered around the sand and breezed up the woodchip, others worked twice up the woodchip having cantered around the sand. Flashing Glance's owners were her to see him breeze. If the rain stays away from Ayr we will take him and Sebastopol north.
Zarocco will be our next runner at Cheltenham on Thursday in the mare's bumper, she seems well in herself but the race is very deep indeed. She could run the race of her life and still finish 6th or 7th.
Muse of Fire lot 23 and Meep Meep lot 26 head to Cheltenham first thing in the morning for their sales vettings. Two very nice horses who should make their money. I will be sorry to see both horses sold as they both have bright futures.
These characters can be found in a newsagents in Ledbury.