17th January 2018
17-January-2018
17-January-2018 18:26
in General
by Admin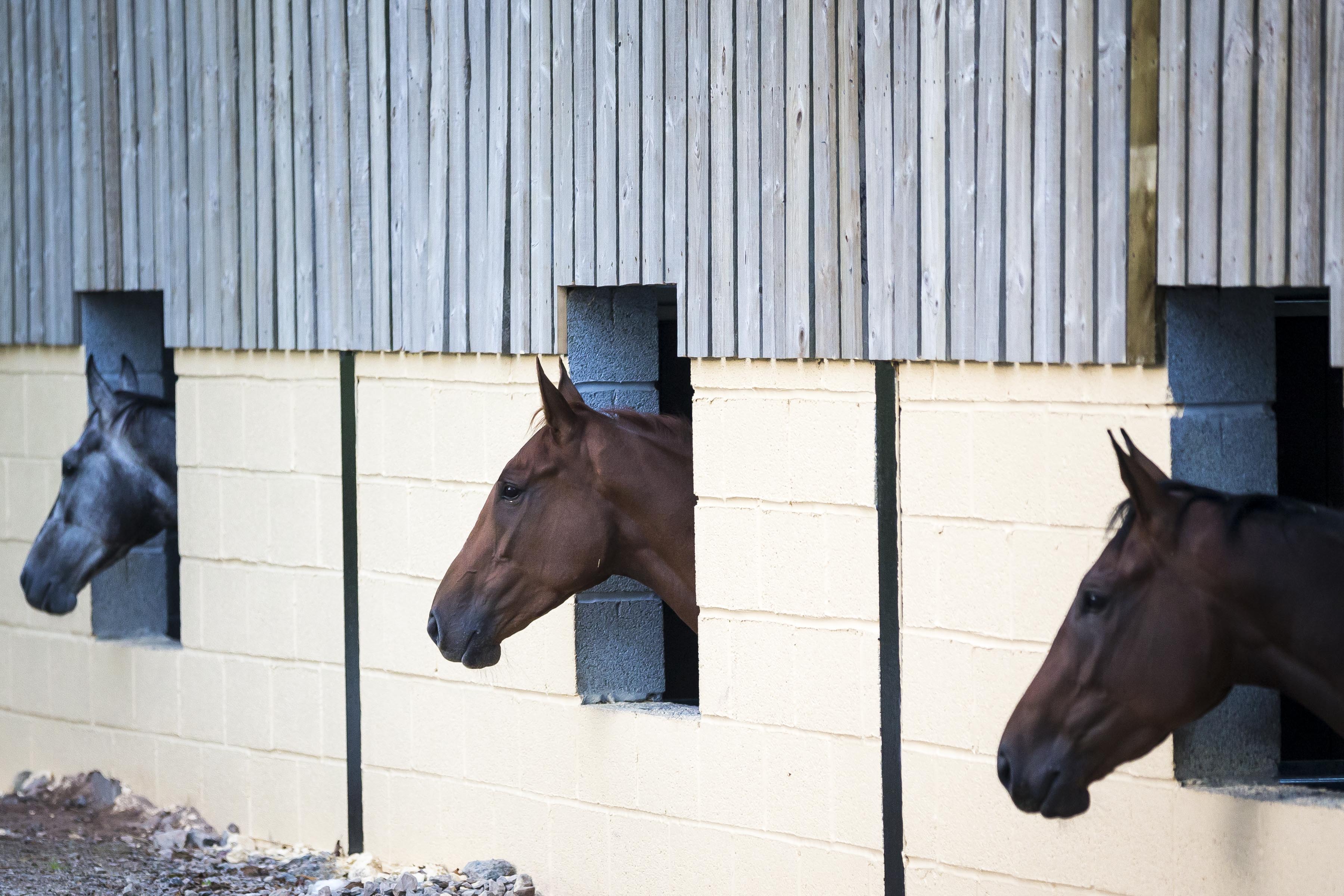 Colt Lightning is in good order after his exertions yesterday. This morning we worked Harry's Game, Goodwyn The Great, Kateson, Thomas Patrick, unnamed 4 year olds by Westerner, Winged Love, Schiaparelli, Milan, Stowaway and Getaway.
We all had a huge laugh at Betty's expense this morning, Betty is always "up the neck" and this morning she just toppled out over a horse's head doing a somersault into the water. There was no way she was going under alone and decided to take the horse to the ground too. Both emerged soaked to the skin. Betty has a great sense of humour and was able to see the funny side as we all looked on with tears streaming down our faces. There was a whisper going around that I may allow her to go home! No such joy, Sophie gave her some dry clothes and we soon had her back on her next lot.
This afternoon wasn't so much fun at Newbury when Kimberlite Candy got bought to all but a standstill at the 2nd fence. He was never going to get back into it and Barry did the right thing pulling up soon enough. Annoying but no one was hurt and Candy is here for another day.
Triopas makes his debut over fences at Wincanton tomorrow.