16th October 2020
16-October-2020
16-October-2020 15:56
in General
by Admin
Vado Forte, Glory and Fortune, Stunsail, You Name Him and Polydora all seem in good nick after there runs. Vado ran his usual consistent race, he deserves to win and race and we may look to run him a decent handicap off a low weight in the near future. Glory and Fortune warmed to the task and gained valuable experience, he blew up and will come on heaps for the run. You Name Him ran a super race and bumped into what looked a very impressive winner. Stunsail did nothing wrong and will win his races. Polydora was disappointing and never really travelled through any stage of the race. He jumped into the race but failed to do any more thereafter. He wouldn't have blown a candle out and cheek pieces may well be fitted next time.
This morning the babies cantered on the sand before jumping some hurdles and barrels on the schooling strip the other horses put in some hard yards around the sand.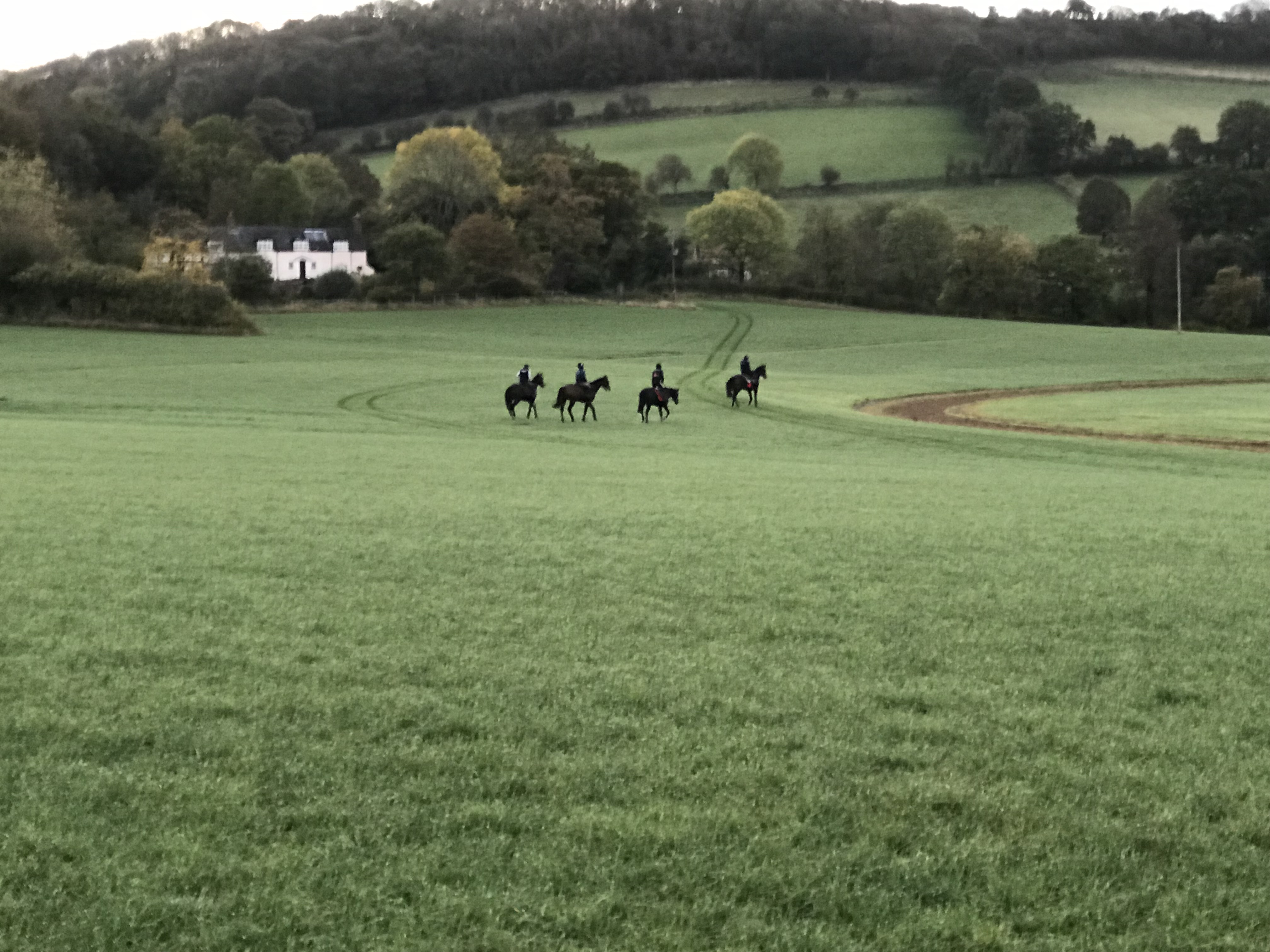 I am often reading about the difficulties in registering new owners. It seems ludicrous that unless individuals are registered as sole owners they can't form part of a partnership. I am unable to see why any registration in any form of ownership can't be cross referenced for them to become registered owners. In the first instance, no doubt, they will have to pay to register as sole owners only to have the pleasure of paying again for setting up a partnership. This was supposedly under review sometime ago, yet nothing seems to have changed. I believe all registrations should be free of charge and it is time that they got this in order.
Flashing Glance and New Moon head to Market Rasen tomorrow, to read my thoughts click here.