16th April 2018
16-April-2018
16-April-2018 18:15
in General
by Admin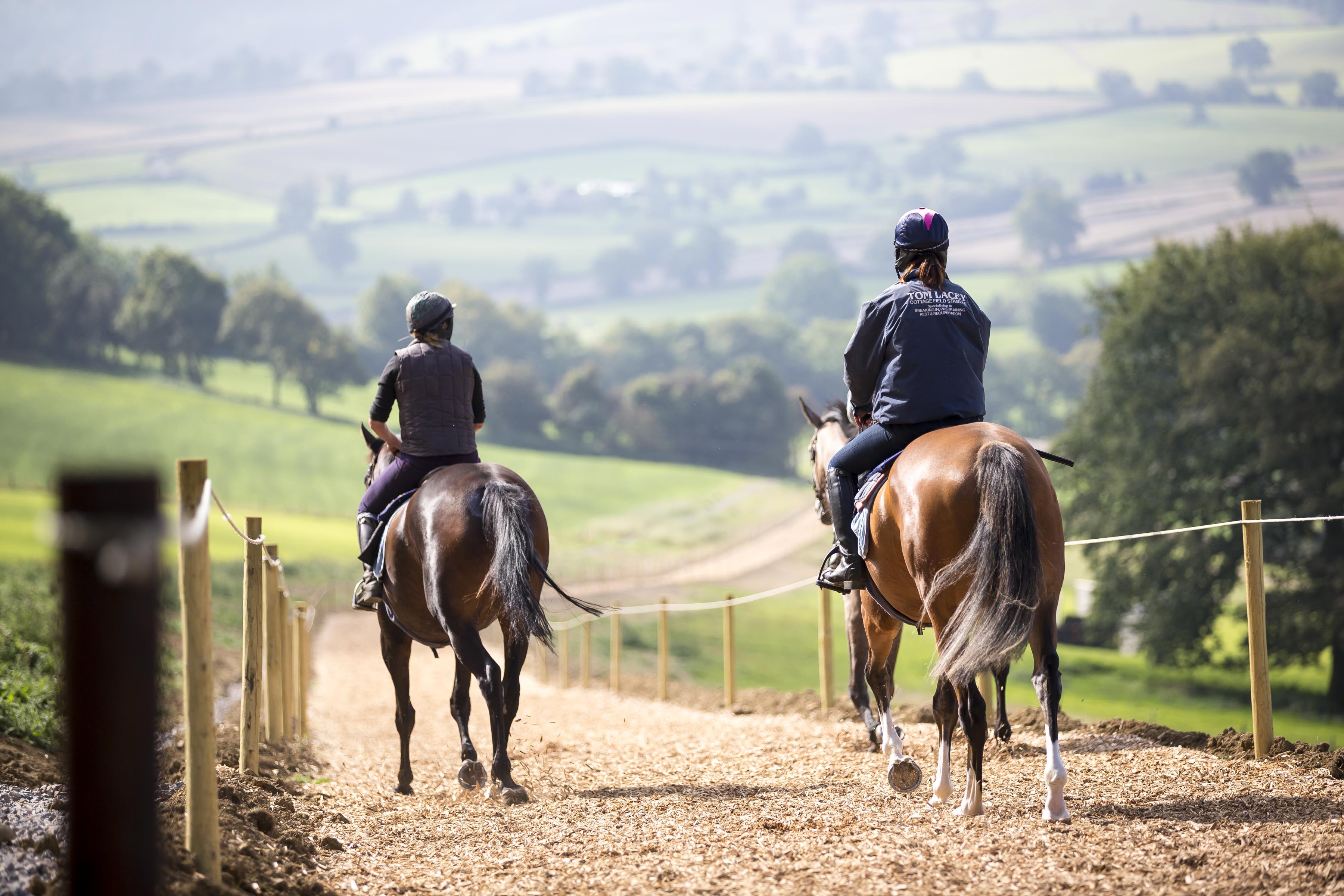 Typical Monday morning canters for the horses today. I am delighted to report that the four Aintree horses and Kimberlite Candy are in great shape after their amazing efforts last week. I am still pinching myself.
He's a Goer is fine after Ffos Las; the ground was pretty tortuous there yesterday, all things considered I was very satisfied with his performance. We were very keen to get another run into him before he gets turned away for the summer, if any horse needs a summer to strengthen up it is him.
Simon and Miranda Willes visited us this morning to see their horse Easter Rocket, they couldn't have picked a better morning to visit. There aren't many more impressive views than standing on our hill in bright sunshine looking across to the Black Mountains.
Mrs Trea popped in to congratulate us on last weeks' achievements. Alberto's Dream's owner popped in this afternoon too.
My visit to the RUK studios in Ealing yesterday was an experience, the onward journey to Ffos Las wasn't quite so enjoyable. It would be fair to say I feel a little jaded this afternoon.