15th December 2018
15-December-2018
15-December-2018 19:25
in General
by Admin
Alberto's Dream finished closer than I thought he would given the ground wasn't soft enough for him and Hereford isn't the ideal track. All said and done those that pay the bills had a lovely day and that matters. He will improve for the run given as we can't work him hard at home with his history of bleeding. I was pleasantly surprised with how well he ran under the circumstances. The rain had fallen all afternoon which took any chance Flashing Glance had with it. Both horses have come home and that too matters.
Equus Amadeus won nicely at Doncaster, he loves those types of races when there's a good gallop up front, he loves a target and today it all fell into place beautifully. Horse racing is watched all over the world, Jerry Hinds watched Equus whilst walking up 5thAvenue.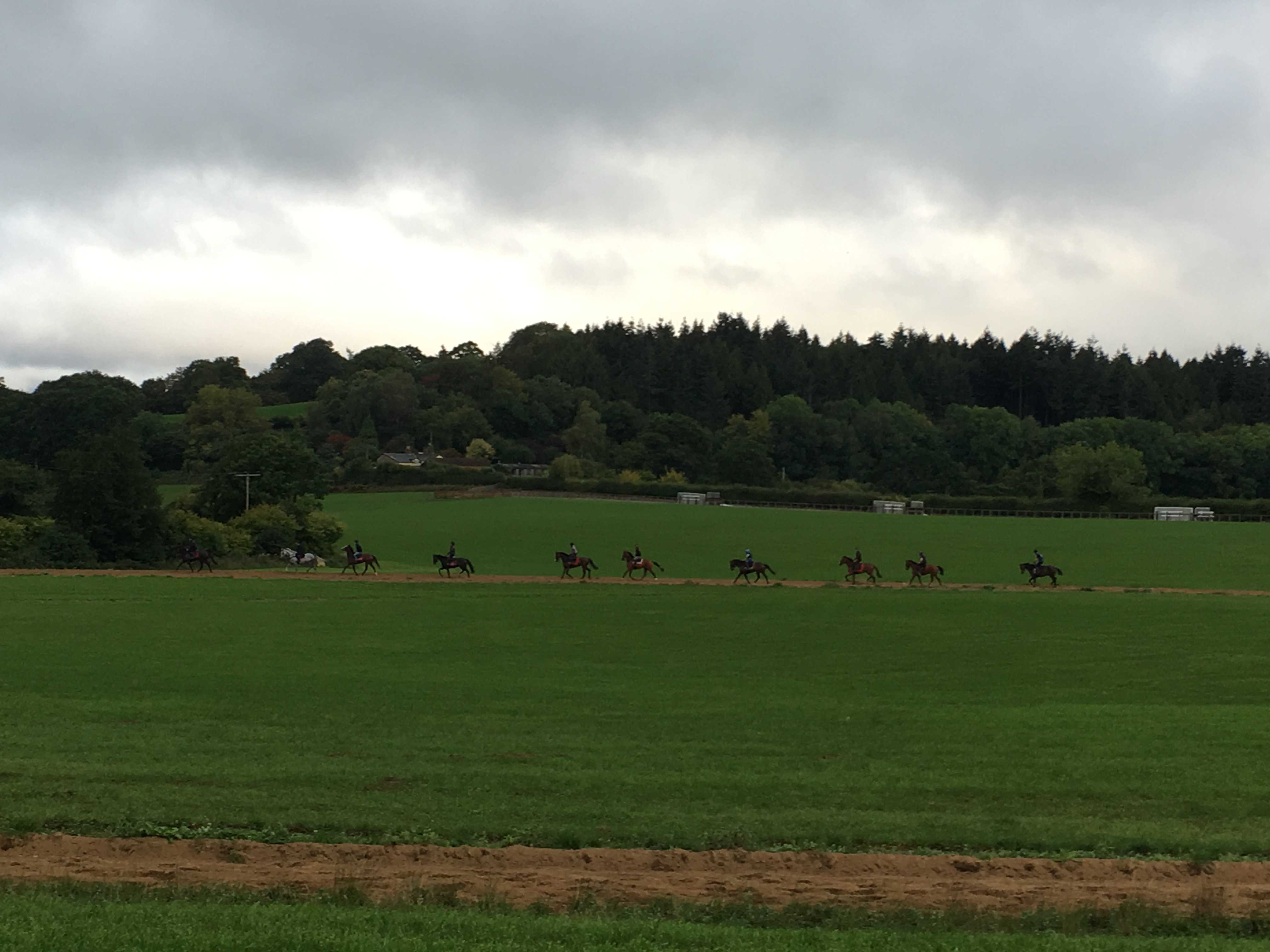 Quiet canters for all horses this morning, they, as always, have covered plenty of yards earlier in the week.