15th November 2018
15-November-2018
15-November-2018 15:39
in General
by Admin
Kimberlite Candy did it nicely yesterday at Ayr under a good positive ride. It would have been a long way to go to be second but, at times, we all have to take calculated risks and it's always worth it when the plan works out. Candy stayed on overnight after his run so he and Albert have enjoyed a mini break in Scotland. Both are now home safety tucked up in bed.
Jester Jet ran a super race, we knew the trip was too short but if she remains on target for the mares listed novice chase at Warwick she needed to further her experience, she did that, collected more black type and £5,000 to boot. All in all, we were over the moon. I didn't think she would get a close to the winner as she did who looked all out. On softer ground we would have seriously given the winner something to think about.
Quite where Exeter found good to soft soft in places I don't know, the ground was far too quick for Triopas, he will get on over fences now and Soraya ran a lovely race for a filly who is nothing short of a frame and very much next years horse.
All horses appear to have come out of their runs in good shape.
This morning, most of the horses in full work cantered 2 miles on the deep sand, we schooled nine 3 year olds on the schooling strip, some went upsides for the first time and a few others went in the ménage to jump fences.
Below is a 3 year old by Watar who's for sale. Please get in touch if you'd like further detail. Watar isn't that well known but he beat Getaway who is very well known everytime they met on the racecourse.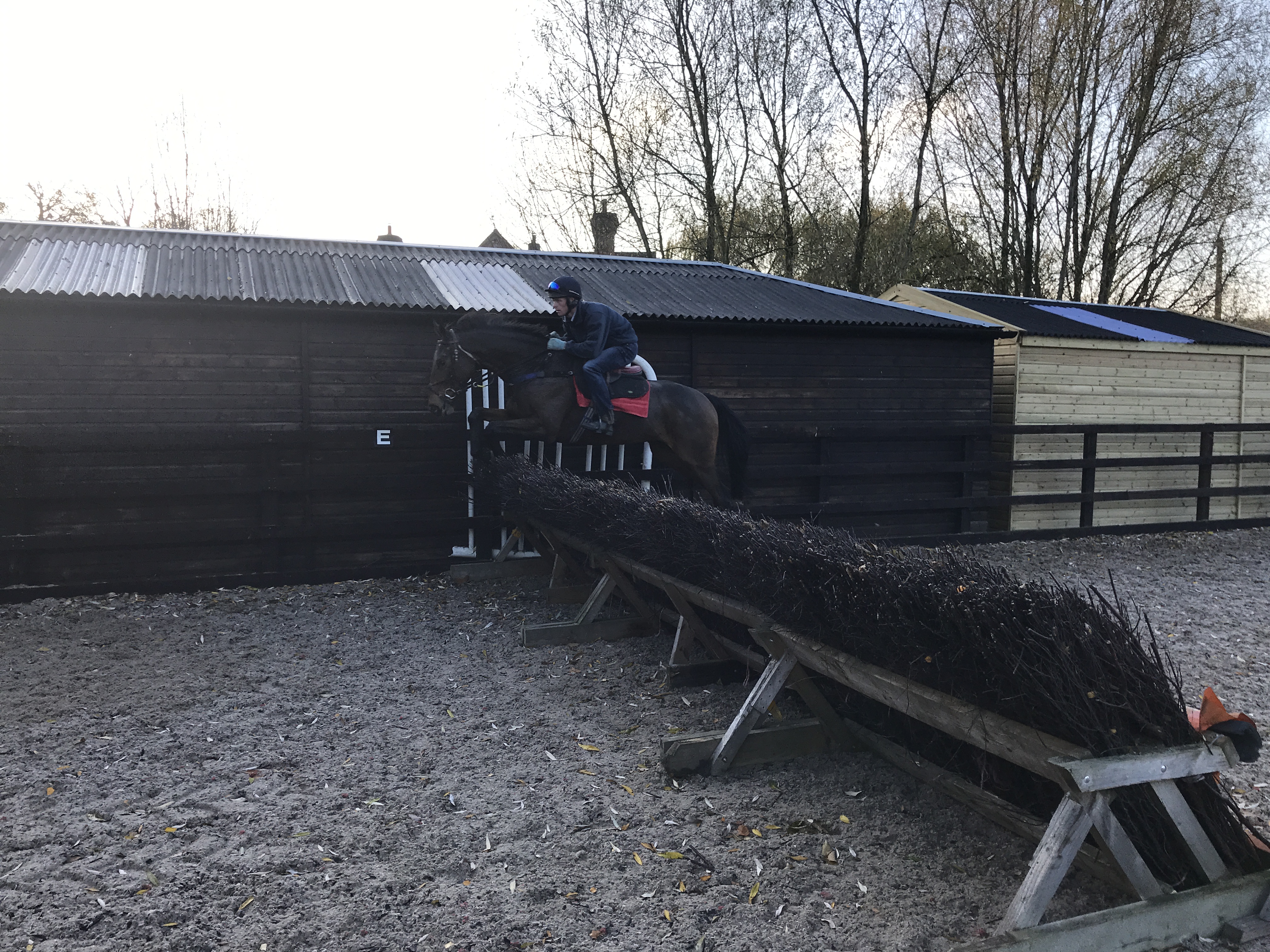 Kimberlite Candy shone a star over the day as we buried my friend Andrew. Andrew would have been roaring him on on his cloud. We all have lots of acquaintances who we like to spend time with but real friends are a different thing altogether. Andrew was as real friend as any one could wish for, he's certainly left a big whole in my life as well and many others. Initially, Andrew's knowledge of racing was limited but as with most other intelligent people he was picking it up fast and had a very good understanding of it at the end. Amongst many other things involving Andrew, I shall miss his abusive phone calls on the way home form the races when one gets beaten.
Snapdragon Fire heads to Cheltenham tomorrow, he's up 8lbs for his win and will need to take another step forward. He's in good order and I think large handicaps will suit him. If the handicapper has it right, he surely has a chance.