15th October 2019
15-October-2019
15-October-2019 20:00
in General
by Admin
Glory and Fortune may not have been foot perfect but he got the job done in good fashion. How he won having all but come to a stand still jumping the third last was nothing short of astonishing. He was back into his stride in no time and ran to the line in great style. Nico did a great job in difficult circumstances. He behaved way better in the preliminaries than he did on New Years day and took it all nicely in his stride. He hasn't been an easy horse and Tommie deserves as much credit as anyone, he's ridden him from day one. Since he speared me into the ground I haven't been too quick to but my name back beside him and on the odd occasion I have, I always been pleased to get my feet back on the ground. He's certainly exciting and the dream is still very much alive. He will be bought along slowly as he's still a very raw, special indivisual.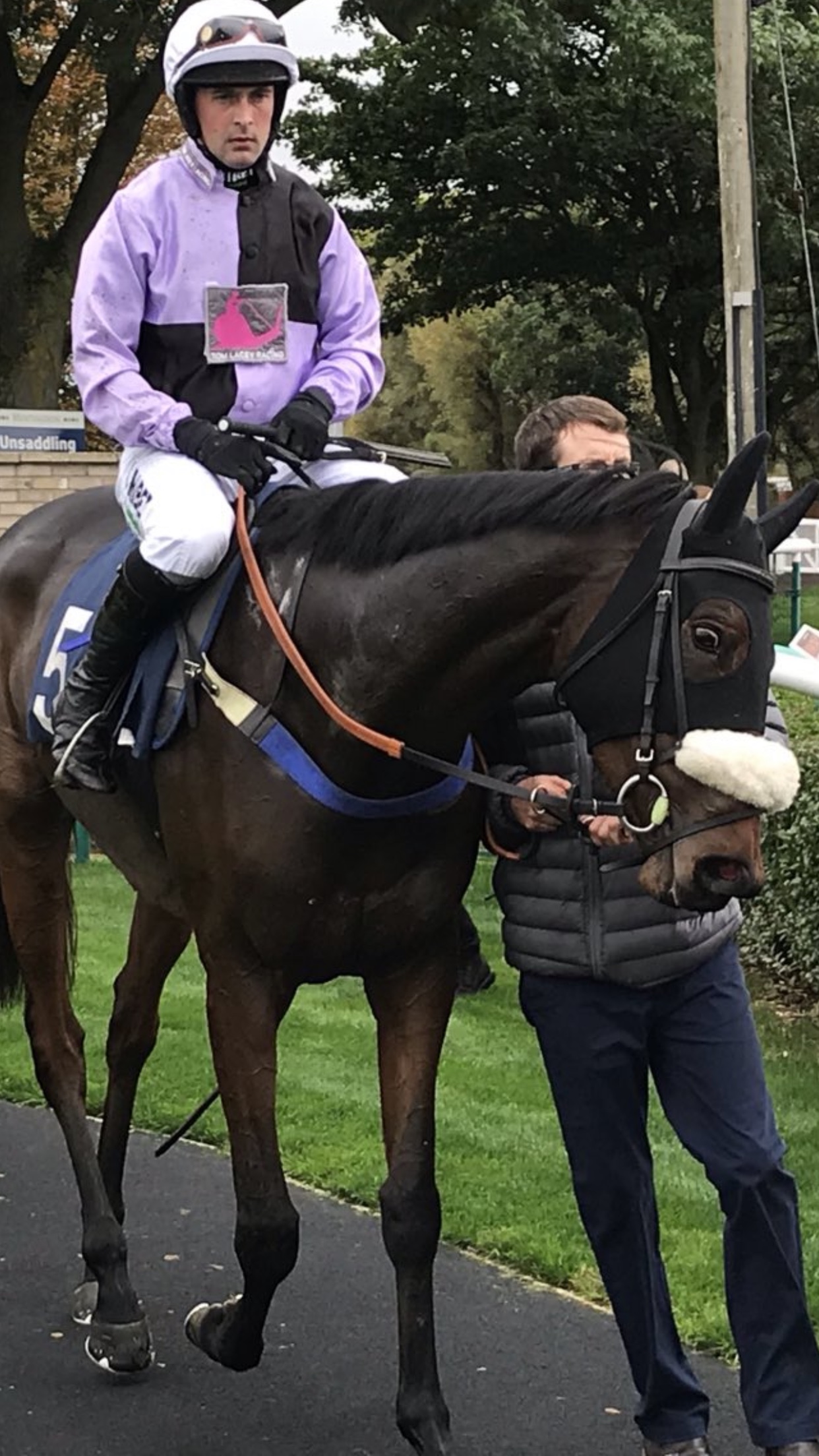 Red Nika lost nothing in defeat up against a horse a year older and more street wise. Miss Mondito has a long way to go.
This morning we worked Lamanver Storm, Kimberlite Candy, Lossiemouth, Coningsby, Quick Draw, JohnBB, You Name Him, Meep Meep, Kateson, Unohu, Polydora, Snapdragon Fire, Harold's Arrow, Gold Clermont and Outlaw Jessie James. The others all put in steady yards around the sand.
Vado Forte and Sir Egbert head to Wetherby tomorrow, to read my thoughts click here.