15th August 2020
15-August-2020
15-August-2020 19:21
in General
by Admin
We have had a very exciting week, Kateson, Fair Kate, Kimberlite Candy, Glory and Fortune, Stung for Cash and four horses from Goffs arrived. There is no better feeling than seeing old faces return and new stock coming through. Naturally, everyone was very disappointed that the Irish government decided to move the goal posts, banning all visitors with 48 hours notice unless they had been in quarantine in Ireland for fourteen days. Rather Irish mathematics there! We worked hard on the computers and those who helped me on the ground over there did a sterling job. Sholto was bringing up siblings on his laptop giving me rating which also helped. I think Goffs will be delighted with how it all went under exceptionally difficult circumstances. They deserved support having done whatever possible to make it work and had left no stone unturned in accommodating potential buyers. Tattersalls Ireland next week have been shown how to stage a sale during these difficult times. If the trade holds up to the level, we are experiencing at the moment no one should be complaining. These are unprecedented times and I am more than grateful to all those who have continued to support the yard.
This morning we had sixteen visitors from Value Racing Club, racing clubs are a huge part of the industry and we all need to be looking after their members best we can. It was a very pleasant morning and lovely to be able to show them the glorious Hereford country side form the top of the gallop. Given that many of them are not used to driving up slippery slopes getting them all up there proved entertaining and there was a fair bit of ferrying to do.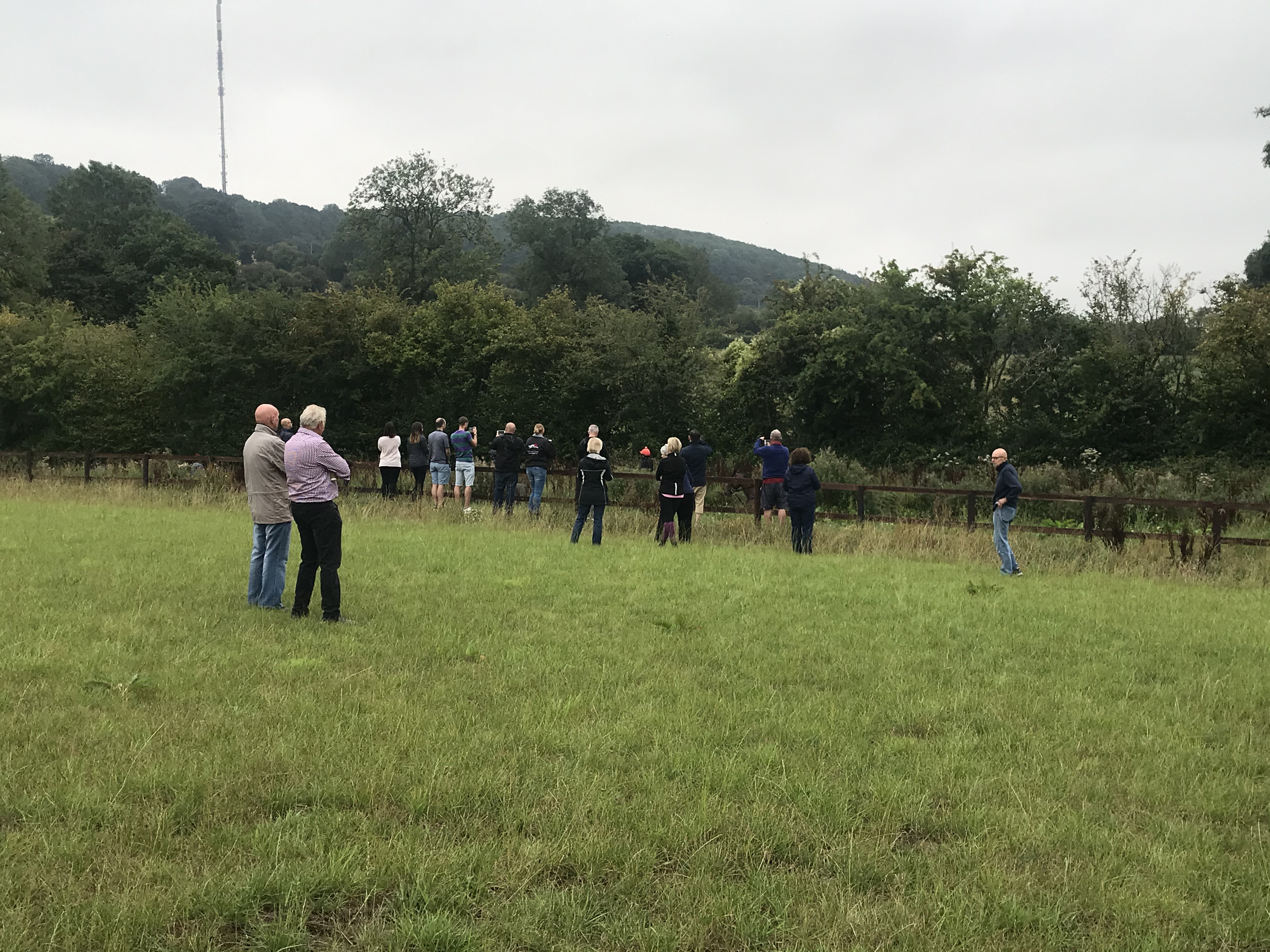 The thunder storms we have been having have been welcome but damaging. Cloud bursts flooded the sand within five minuets and we've had water running down the yard like a stream. Everywhere is so dry, any water is just running off the top to the lowest points. Ten minuets later it is a glorious day again and we start the drying out process. I seem to remember reading something about climate change and think I'm starting to believe it given the extreme weather we've experienced over the last few years.
Sholto and I had a game of cricket this afternoon for Woolhope. Although, we lost, Sholto took two wickets and I took one, Sholto made nineteen and I made twenty-five. When in the field these young cricketers are now taught to be mouthy in the hope of getting under the batsman skin. I don't like it as I consider it to be very unsporting. Village cricket is meant to be fun and played in a pleasant relaxing atmosphere. When a loud mouth fourteen-year-old is stood behind the stumps it is not much fun listening to him drone on and on.
Christopher Robin, Forchena and San Augustin head to Market Rasen on Sunday, to read my thoughts click here.