14th December 2018
14-December-2018
14-December-2018 18:59
in General
by Admin
JohnBB and Jester Jet are both fine after yesterdays exertions. John BB must have caught a few eyes as two people have tried to buy him today. He is not a sales horse and is not for sale. We do have plenty for sale, JohnBB isn't one of them.
This morning we worked Thomas Patrick, Kimberlite Candy, Kateson, Hazzaar, Sebastopol, Lossiemouth, By Order Of, L'Incorrigible, Dorking Cock, Sir Egbert, Meep Meep, Triopas and Coningsby. Those coming out of races had quiet canters and those running tomorrow had a little blow on the hill. The others building towards runs cantered around the sand and up the hill.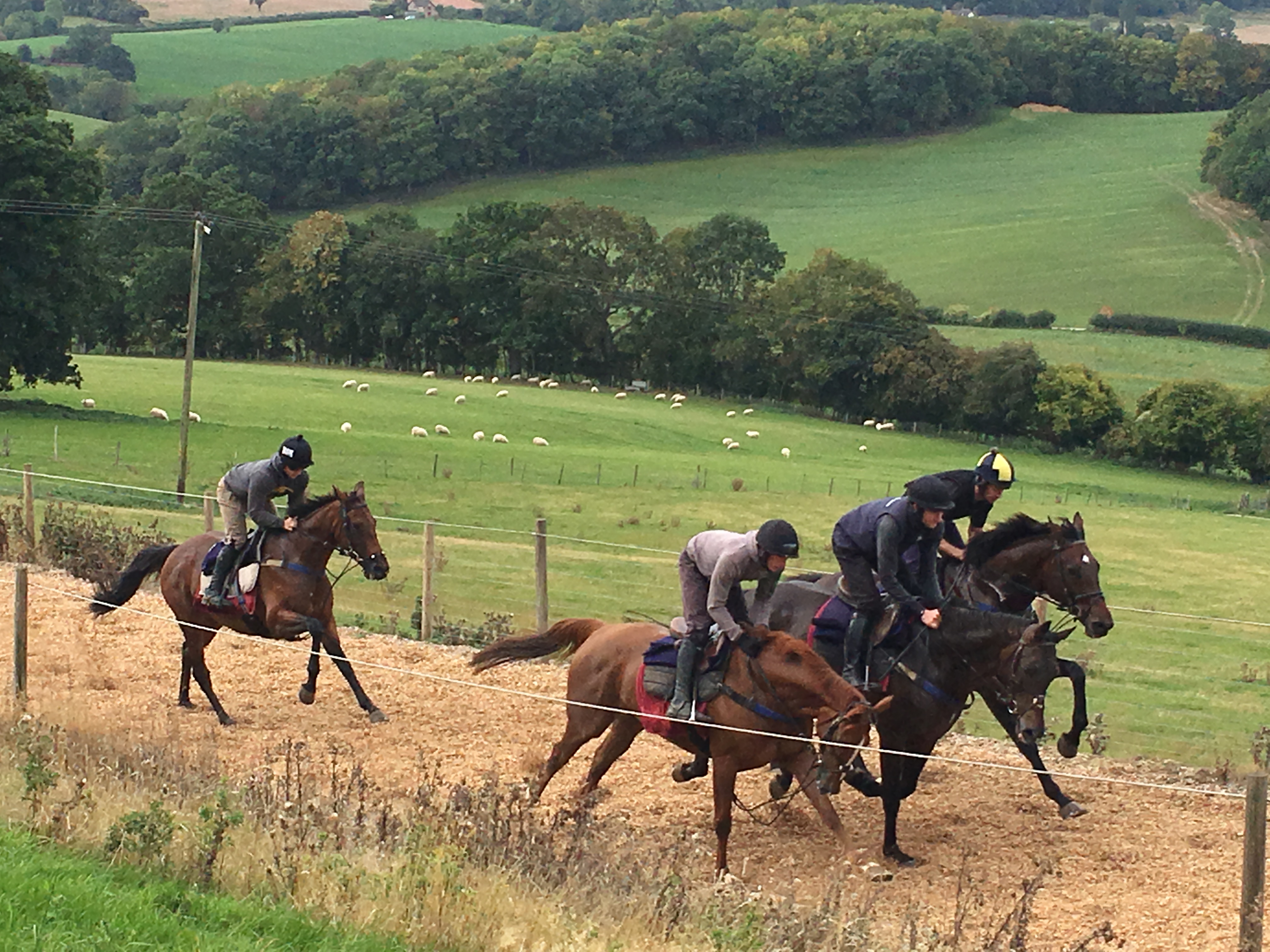 Flashing Glance and Alberto's Dream both go to Hereford tomorrow, I think it will be too quick for Alberto's Dream, if its too quick we will have to consider taking him out, his strength is coping on very deep ground when others can't. Those who pay the bills want to enjoy him and being local owners all of whom can make it to the races tomorrow are very keen to see him run on their local track. Flashing Glance is in good order and we are hopeful of a big run from him.
Equus Amadeus goes north to Doncaster, he's in good order at home, will love the ground but will need to step up to trouble the judge, the race should be run to suit him and he won't be disgraced.
This afternoon, I have been to the Cheltenham sales. They never cease to amaze me, a placed horse in an Irish p2p seems to make £100,000 with ease and a winner north of 150,000 without too much trouble. The demand for horses remains as strong as ever before.