14th November 2016
14-November-2016
14-November-2016 18:39
in General
by Admin
North Hill Harvey just eyeing up the Cheltenham hill.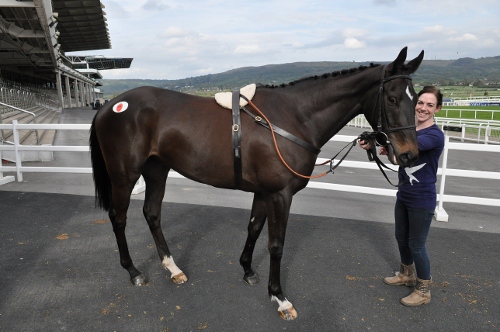 Typical Monday morning canters for all horses except Russian Service and Agamemon who had a little blow in preparation for Southwell tomorrow. I can't spend too much time writing tonight as it is Sophie's birthday and I spent the afternoon eating delicious soup and drinking coffee in the Cotswolds. Sophie will be able to read all the racing news once I've wrapped her presents. Wrapping paper is not something I have, but, thankfully plenty of Racing Posts. She may even get to read a stable tour or two!
North Hill Harvey travelled and won like a very good horse at Cheltenham yesterday. I met Harry at Market Rasen a couple of weeks back and he told me they had decided to keep him over hurdles for another season, this was music to my ears as I sure he is still developing, we need our sales horses to go on to the big stage and deliver. He certainly hasn't let us down and I believe we have another won out there who is, reportedly, potentially exceptional.
Must dash to wrap those presents!