14th September 2020
14-September-2020
14-September-2020 17:38
in General
by Admin
Floating Rock, Yes No Maybe So and Capac are all in great shape after their runs on Saturday. Getting Floating Rock's head in front was very satisfying given he has proved to have his problems this time around. I don't think any horse has seen the physio so much. All the flat work Hollie has done with him paid off. He clearly needs to go the other way around; we will naturally campaign him right handed going forward. Yes No Maybe So made it four on the bounce in 51 days, that is some achievement for any horse at any level. He managed to win in spite of hating the track and we certainly look to have made the right decision avoiding a hotter race at Newton Abbott earlier in the week. Capac got murdered on the bend putting him completely out of the race. Any week with four winners is a good week.
I have been able to forward another 600 ppounds to Katharine House Hospice over the weekend. Thank you to all those who continue to subscribe to my thoughts page and to those who have made contributions for other reasons.
This morning the horses had typical Monday morning canters up the hill, the sand gallop is being stripped and will be out of action this week. Two diggers and two dumpers will soon have it back in use.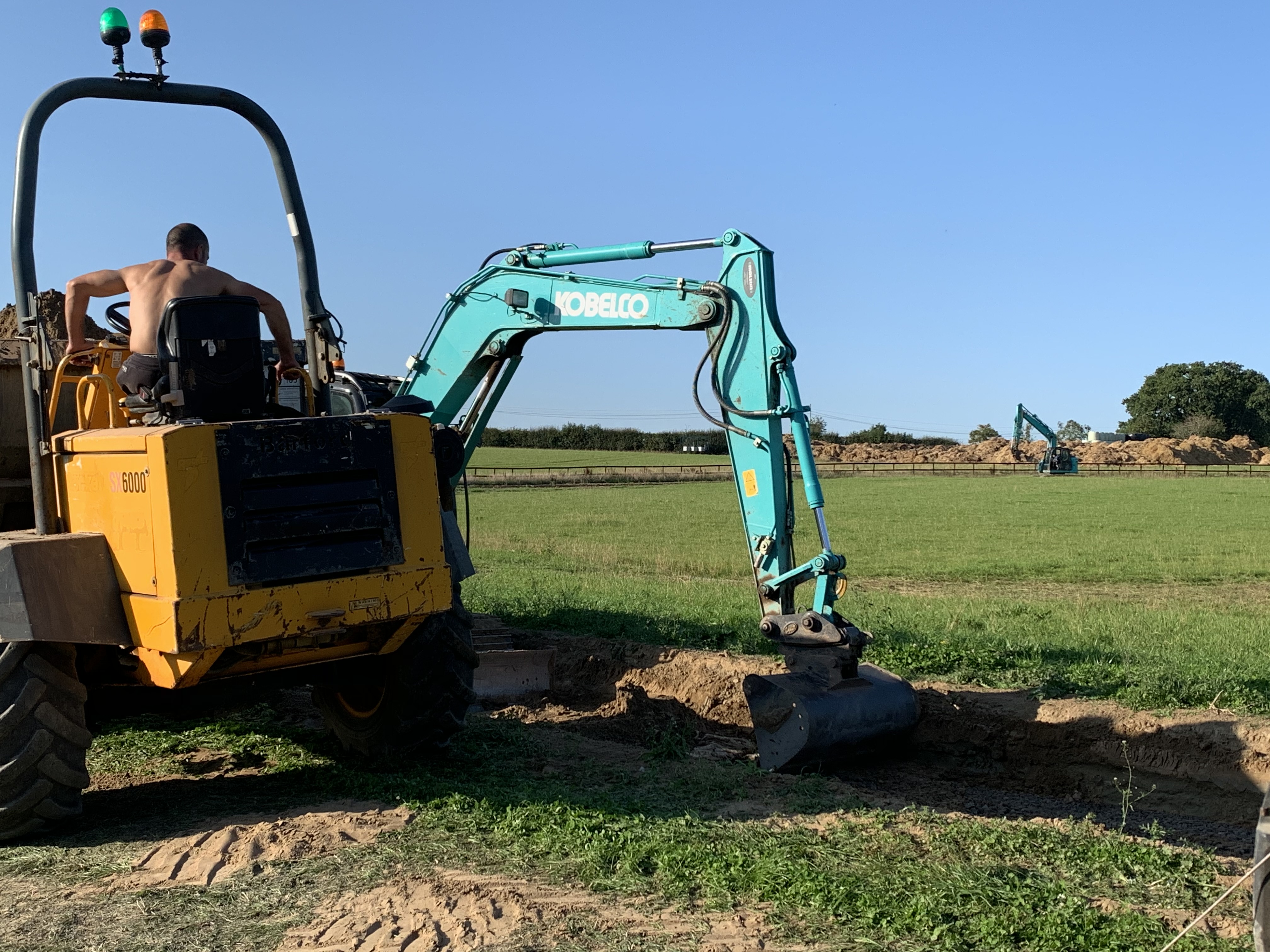 JohnBB returned in training this afternoon looking in great shape. He will be looking to get started before the winter ground arrives. Winter ground looks someway off today.