14th January 2019
14-January-2019
14-January-2019 17:03
in General
by Admin
The beast from the east wasn't a patch on the snow in Austria, valley roads were closed for short periods of time, the town of Saalbach was like a quarry with diggers loading lorries with snow in order to clear the streets and digging roadways out to properties higher up.
The blokes below cleared this roof 24 hours earlier!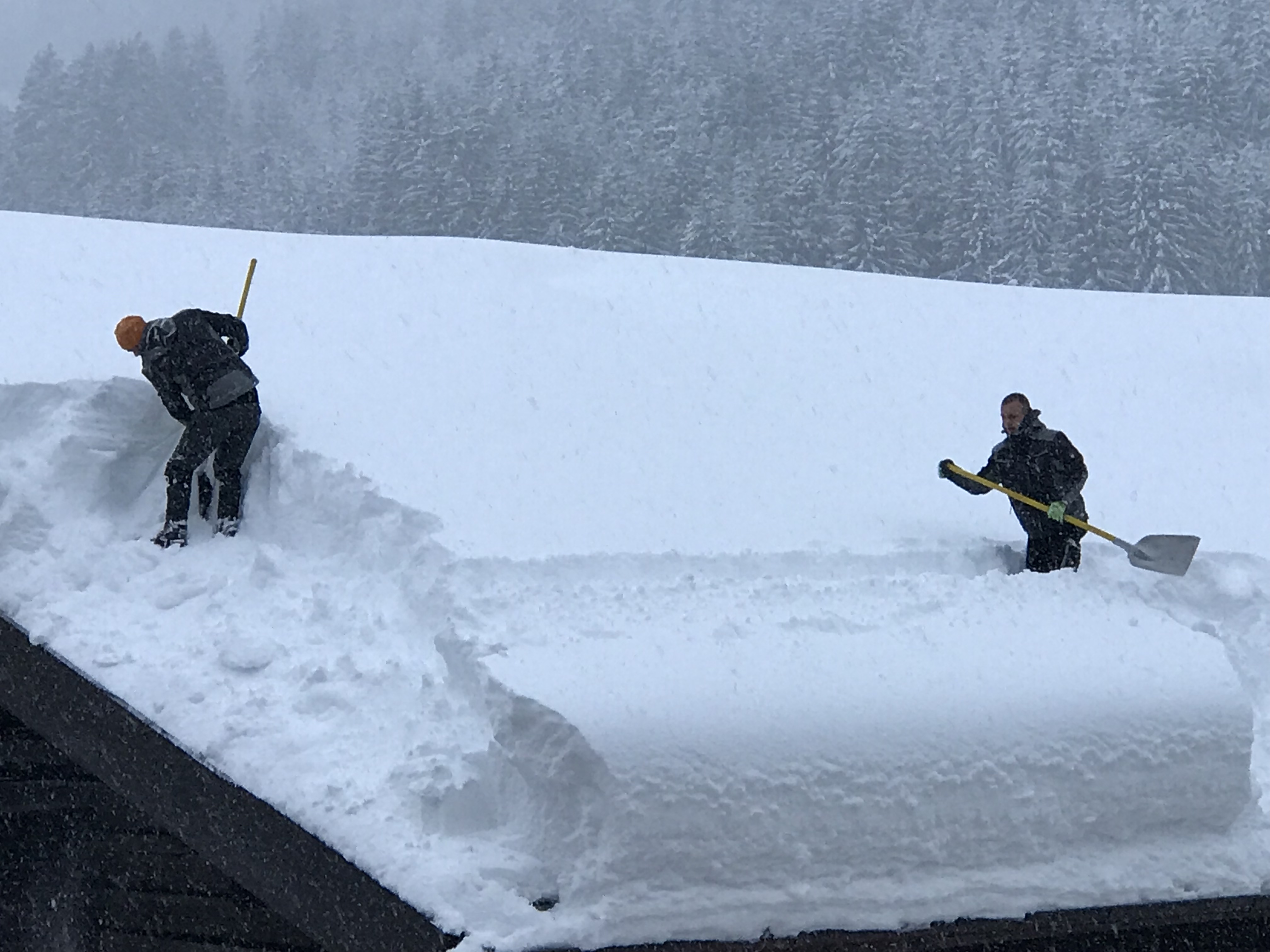 The weather was challenging with few lifts open for a couple of days but we didn't miss a day and skied from 9 a.m. – 4.30 p.m. every day. Skiing the last slope home in the dark just adds to the spirit of it all. I would highly recommend Saalbach, it has the second largest skiing area in Austria behind St Anton and is very friendly and a great spot for skiers of all standards.
It is something I would like to try and do every year, not only does everyone in the yard get a break from me, the horses also really benefit from an easy week. We have spoken about giving them an easy week for a few weeks now but, for whatever reason it seems impossible to do if I'm around.
In my absence, the yard ran as smoothly as it always does. Fair Kate stepped up at Chepstow finishing 3rdin her first start over hurdles and Flashing Glance bumped into one at Leicester finishing second, he ran to his rating and lost nothing in defeat.
The diggers have completed the flipping of the sand gallop. We will be back cantering around it tomorrow.
Typical Monday morning canters on fresh horses this morning. I think, like many runners will be thin on the ground unless we get some rain, Newbury already have firm in their going description with no rain on the horizon.