13th November 2018
13-November-2018
13-November-2018 20:04
in General
by Admin
Kimberlite Candy set off up to Ayr this morning. We worked Vado Forte, Equus Amadeus, Hazzaar, JohnBB, Snapdragon Fire, Dimmesdale, Lamanver Storm, Floating Rock, Temple Ross and Alberto's Dream, the majority of the others all cantered around the sand and up the hill.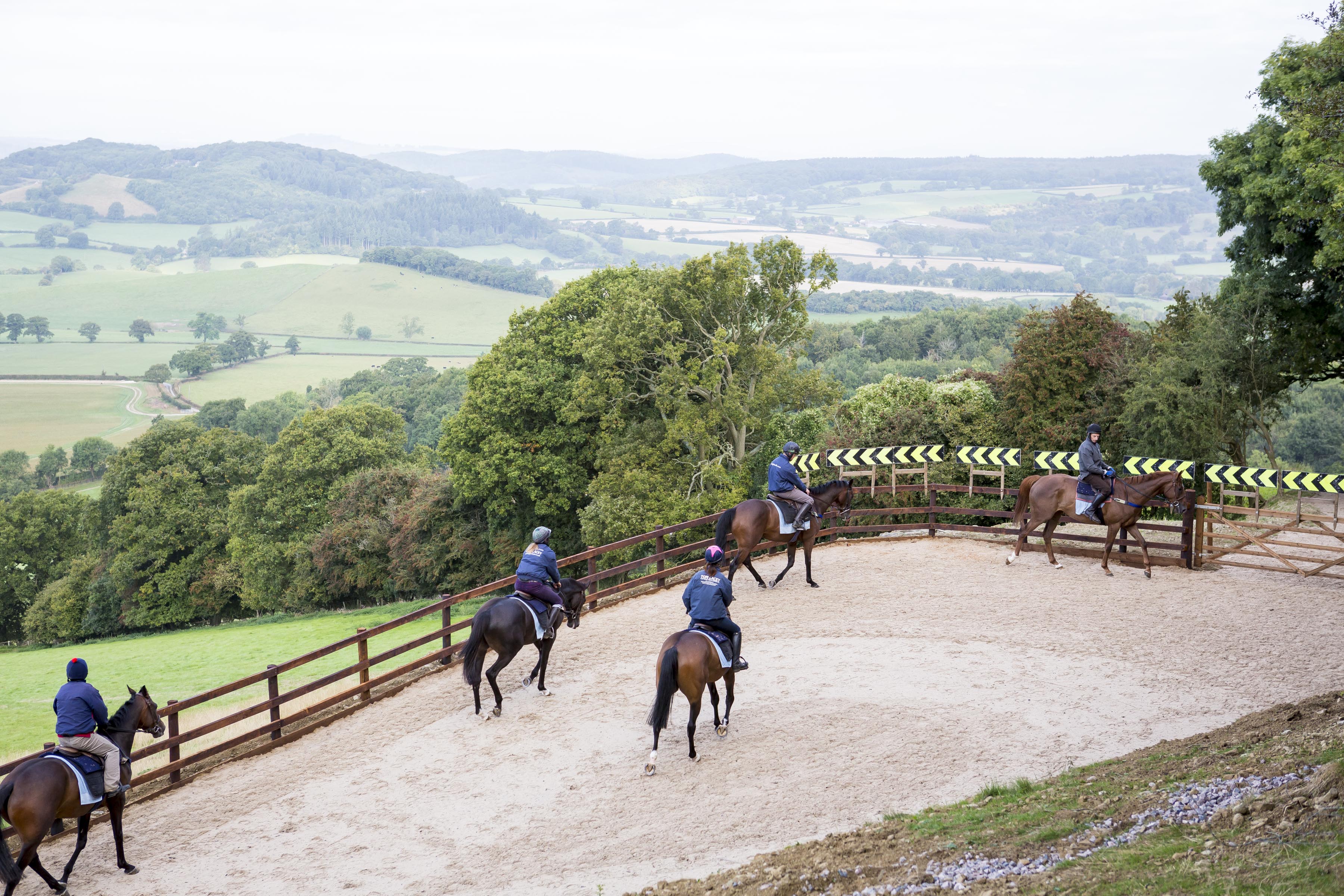 I'm not sure what is in the water here. I had not had a single horse run out until a couple of weeks ago when Coningsby decided to do so at Carlisle. I simply couldn't believe it could happen again in the space of a couple of weeks for the same owner! Yet it did. Lossiemouth appeared to veer away from a smack, after which, he caught sight of the wing and took evasive action in the wrong direction and galloped through it depositing Tommie on the ground. I think the whole episode was made to look a lot worse as a result of the wing. One should never be surprised by what can and does happen in horse racing. My saving grace mentally is Might Bite nearly through away a RSA chase trained by, in my opinion, the best racehorse trainer both sides of the Irish sea. Today was a stark reminder of how unpredictable horses can be. Lossiemouth is very straight forward at home and had two away days under his belt prior to making his debut. Yet, he still behaved in a manner we certainly didn't expect. The plus side is he showed he has plenty of ability, there are trainers and owners up and down the country going home tonight with horses that pulled up showing very little chance of ever winning a race. Lossiemouth will win races.
Soraya and Triopas head to Exeter tomorrow, Kimberlite Candy is stabled in Ayr and Jester Jet heads to Bangor, Jester Jet needs chase experience before being aimed at some bigger targets and dropping her back to 2 miles makes sense to gain that vital experience. If she doesn't win, with a clear round she will still grab some more black type.
We shall dust ourselves down after todays episode and hope for a better day tomorrow.