13th October 2020
13-October-2020
13-October-2020 16:31
in General
by Admin
This morning we worked Sebastopol, Pounding Poet, Velasco, Kerala, Grizzman, Fair Kate, Dorking Rogue, Red Nika, Adrimel. Immortal Fame, Highstakesplayer, Scipion, Marty Time, Sinndarella, Lagonda, Lamanver Storm, Christopher Robin, Kimberlite Candy, Kateson, Johnbb, Thomas Patrick, Dorking Boy, Quick Draw, Unohu and King Ferdinand. The babies jumped down on the schooling strip again and will be doing plenty more of it until they move on to schooling over fences.
The star of the day Nev!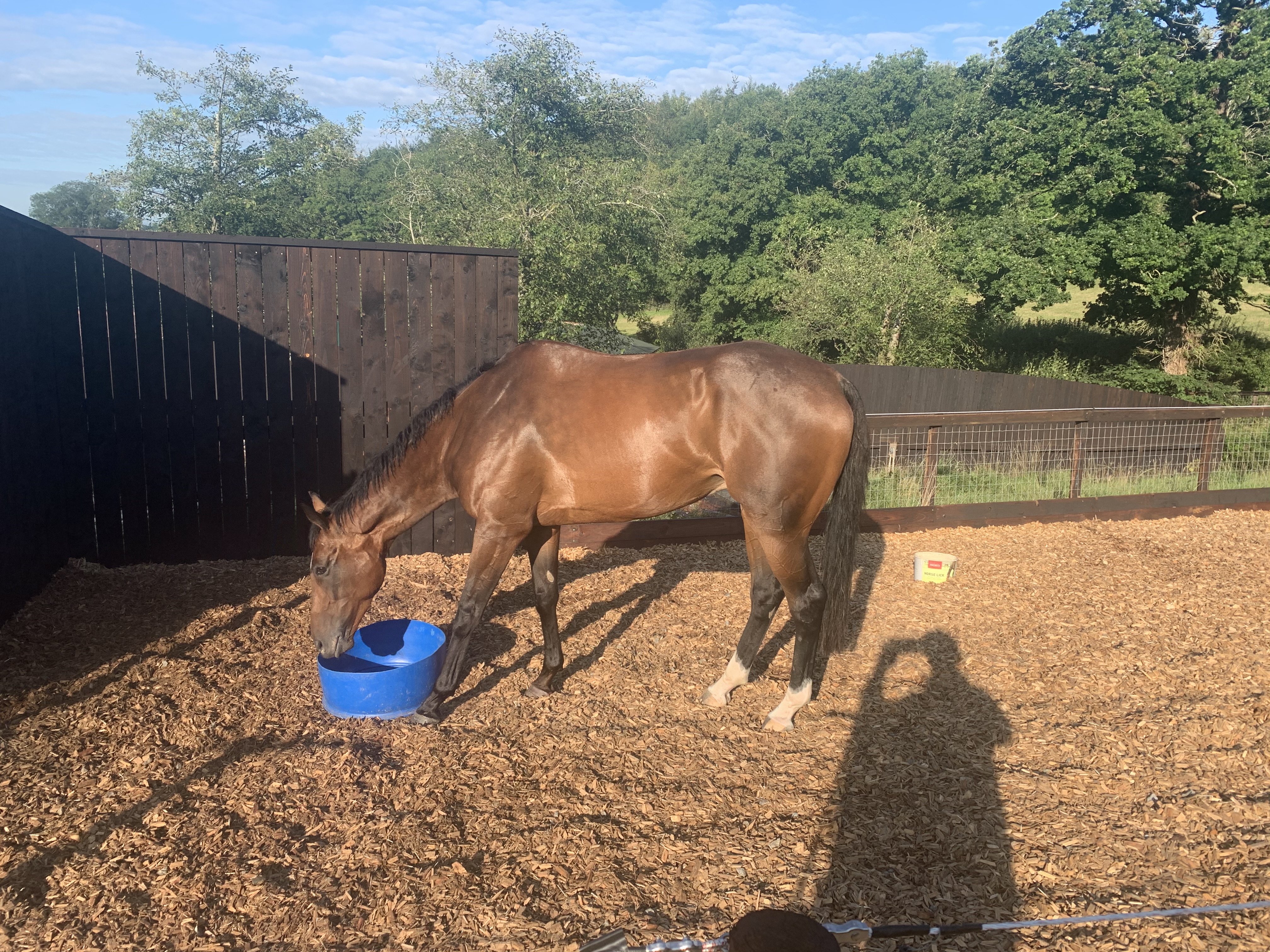 Floating Rock and Ginflix were disappointing, they will have their days in the sun again. Thais Toir still has to learn to race, he was slow away from his hurldes and the penny is yet to drop. Neville's Cross will be hammered by the handicapper having won by 20 lengths. We will decide later in the week if we send him to Exeter under a penalty next week or not. All in all, a very good day, I went to Hereford but was delighted to hear that my owners were looked after incredibly well at Huntingdon, they were given a decent meal and had a thoroughly nice day even if the horses didn't deliver what we had hoped for.
I walked Hereford last night and thought the ground was safe, after I left the course got another 10ml of water, 3ml of rain and 7ml of watering, I was surprised to see the non runners as I thought it was very well produced ground.
Vado Forte heads to Wetherby tomorrow, to read my thoughts click here. I will be home late so I will also post my thoughts for Thursday runners at Carlisle too.