13th June 2020
13-June-2020
13-June-2020 18:15
in General
by Admin
This morning we worked Ardlair, Black Anthem, Yes No Maybe So, Piano Stairs, Luck of The Legion and Pirate of the Sea. You Name Him and Christopher Robin did a little more than they have been doing. Silk Run had a little blow upsides Swift Wing who heads to Newmarket tomorrow. To read my thoughts click here. Thank you to those who have continued to support Katharine House Hospice via my thoughts page. Another £500.00 was sent to them today.
Racing behind closed doors seems to be a continue success and the sooner they can open the gates to owners the better. I see no reason why that shouldn't be imminent and hope that those in power are working with speed to make that possible. The vast areas racecourses stand in lend themselves to social distancing and I think the focus for now should be getting owners back on course.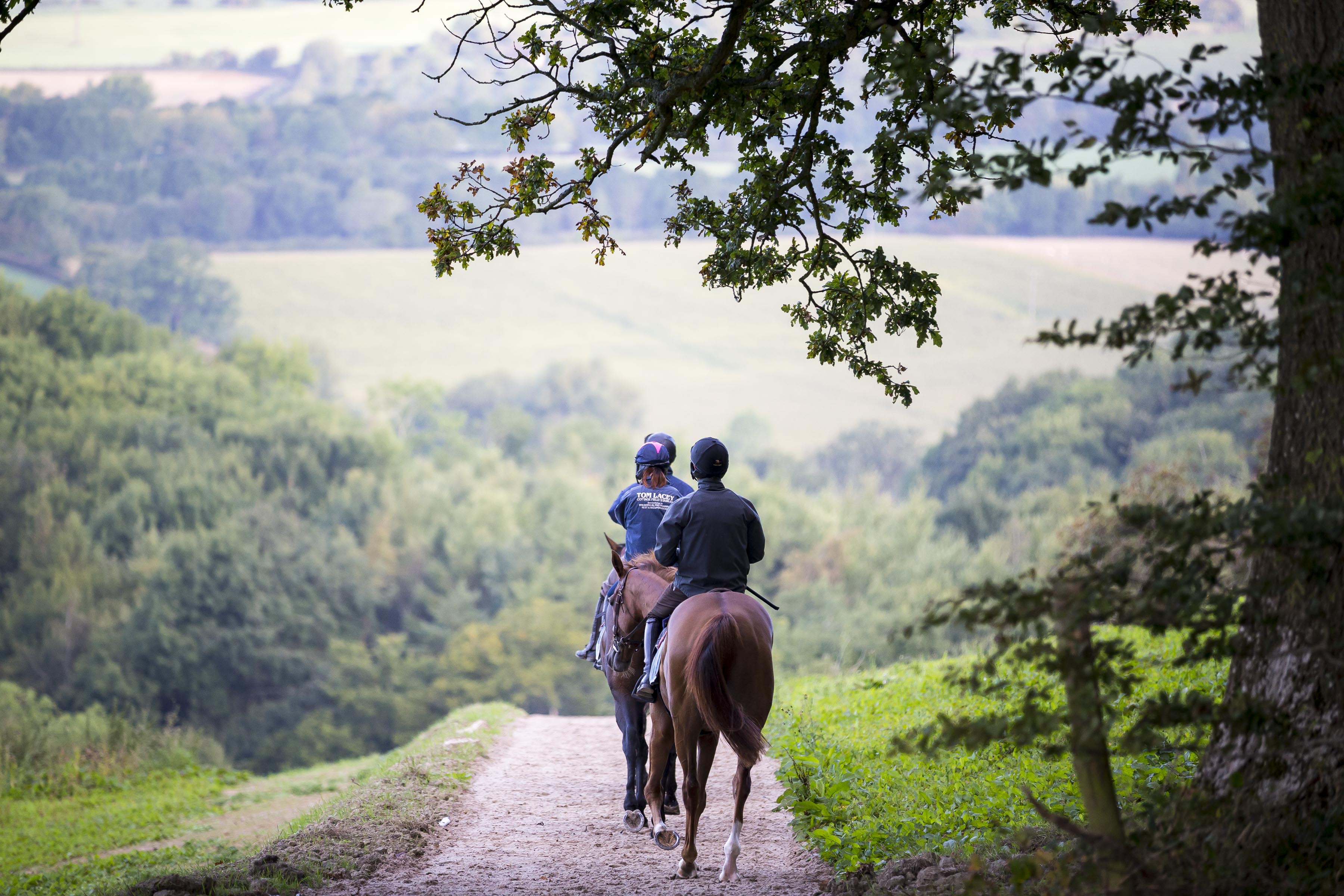 We are now able to see race conditions for the resumption of NH racing on the BHA site. Along with thousands of others, we will be making several entries for the first day back on 1stJuly.
If you ever get the opportunity to take on the championship course at Wentworth be sure to show up with your A game. It is also unadvisable to take it on having warmed up on the East course, when fatigue sets in the pain becomes even greater. The greens on the championship course are like glass, if you think your going to roll up within a few feet of the hole your mistaken, you'll be 8 feet past it in a blink of an eye. However, that would have been a nice problem to have. Getting on them is no easy task, even harder to stop your ball on them and you'll need to be hitting it long and straight to stand any chance of being on them in regulation. Heavy rain is no help in slowing them down as automatic blowers/suckers fire up removing any moisture quicker than I could find my ball. It is also unadvisable to be removing cobwebs off your golf clubs the morning of the game. I received a very good reminder of what to expect with poor preparation yesterday. Thankfully, having reached fifty years of age this year the days of throwing clubs and sulking are long behind me. Even though I received an absolute smashing over 36 holes it was a thoroughly enjoyable day and it wasn't all bad. I think I once saw Benny Hill playing golf.