13th April 2017
13-April-2017
13-April-2017 19:02
in General
by Admin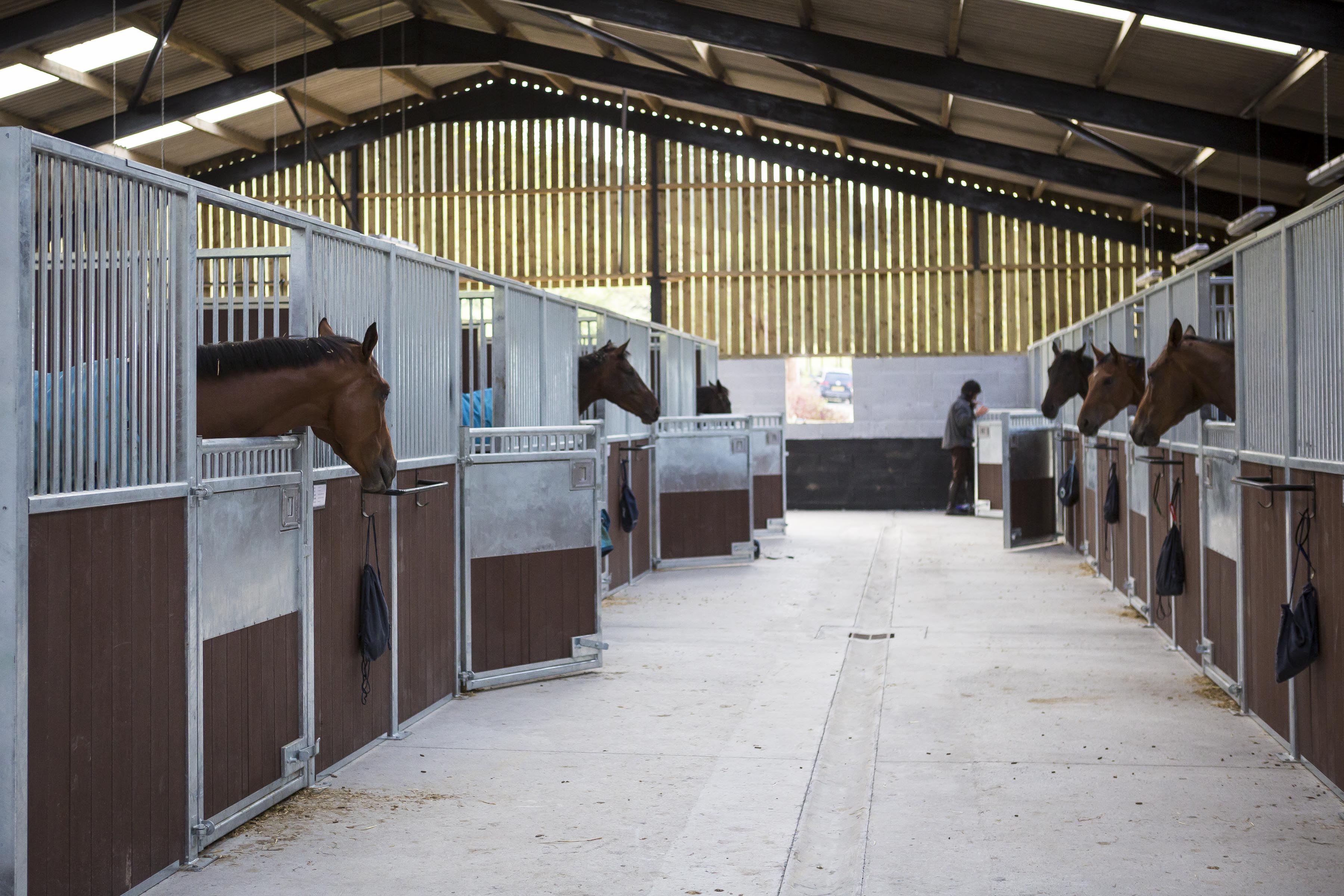 The ferrets were nearly as successful as the torch and 22 air rifle. Sholto was most disappointed in that when the rabbits did surface they surfaced via a hole with no net. Surprisingly, only 2 were found yet the hedge rows have hole after hole in them.
We schooled Snapdragonfire, Sword of Fate and Smoke Man over a couple of lines of fences, Bhakti did a swing canter through on the woodchip and will head to Ffos Las on Sunday, routine canters for everything else.
I spent a couple of hours this afternoon in the company of some rugby greats of old, At lunch, I sat between Mike Burton and David Humphreys. I would have been far happier talking about rugby than training horses. I remember watching David play as if it were yesterday, when he retired he was Irelands most capped outside half. Mike Burton was playing when I was in nappies. I'd say Mike was fairly hardy on the pitch; I certainly wouldn't of fancied scrummaging against him. He's a colorful character and full of fantastic stories, I could have spent the evening listening to them both and feel very lucky to have met them. The lunch was to raise awareness of John Paul II Foundation for Sport. Please visit their website and give generously if you can. What they are doing as a charitable organization is amazing, some of their success stories are very heart warming. I can't think of anything more giving in life than sport, only for sport I think I would have been kicked out of both my prep school and secondary school. In fact, I know I would have been kicked out of prep school and remember the meeting in the headmasters office, luckily, it was a very small school and as one of the better players in the school I was needed. There is no substitute in life for what sport can teach. Please visit their website to appricate what amazing work they are doing.