13th February 2019
13-February-2019
13-February-2019 17:25
in General
by Admin
Nothing too strenuous for the horses this morning, the large majority cantered quietly up the hill a couple of times. Champagne Poppy and Lagonda had a little schooling session and Thomas Patrick had a spin around the loose school after exercise.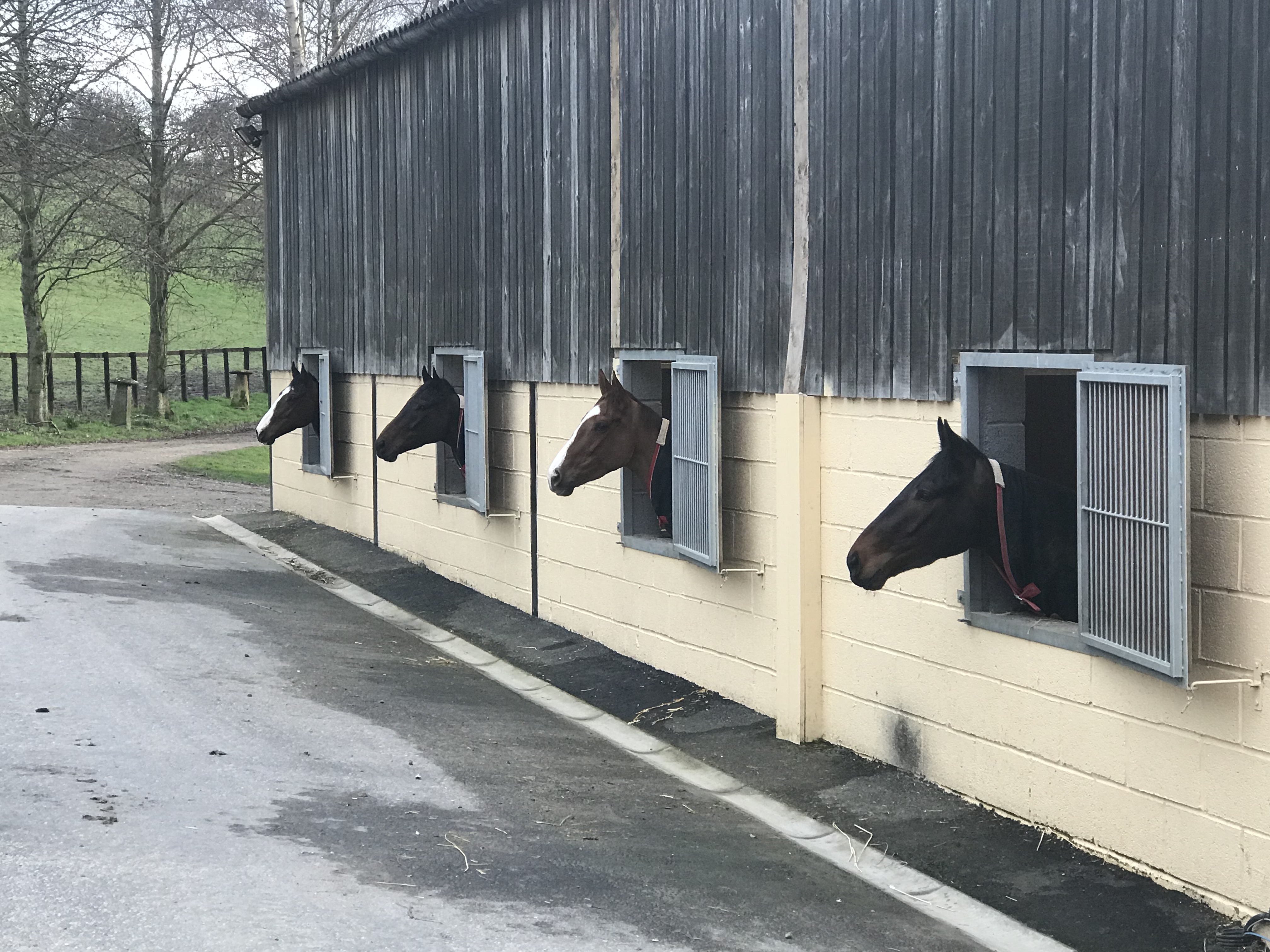 Yesterday evening, we received our first negative test back. Naturally, we have been keeping a very close eye on the horses. They all appear well in themselves and their feed bowls continue to be emptied. Waiting for results and the worry of receiving clearance in time for the weekend is incredibly stressful. I have read that not all trainers in lock down will have had their tests processed. We potentially have plenty of runners over the weekend and given we had to foresight to vaccinate it will be extremely frustrating if we remain in lock down as a result of tests not being processed.
This afternoon, I found this man very confused looking man leaning on the fence claiming he was lost. If anyone knows or owns him, please can you advise who he is and to where he should be returned. He is currently being kept warm and comfortable albeit, he's a little smelly.