12th October 2017
12-October-2017
12-October-2017 18:25
in General
by Admin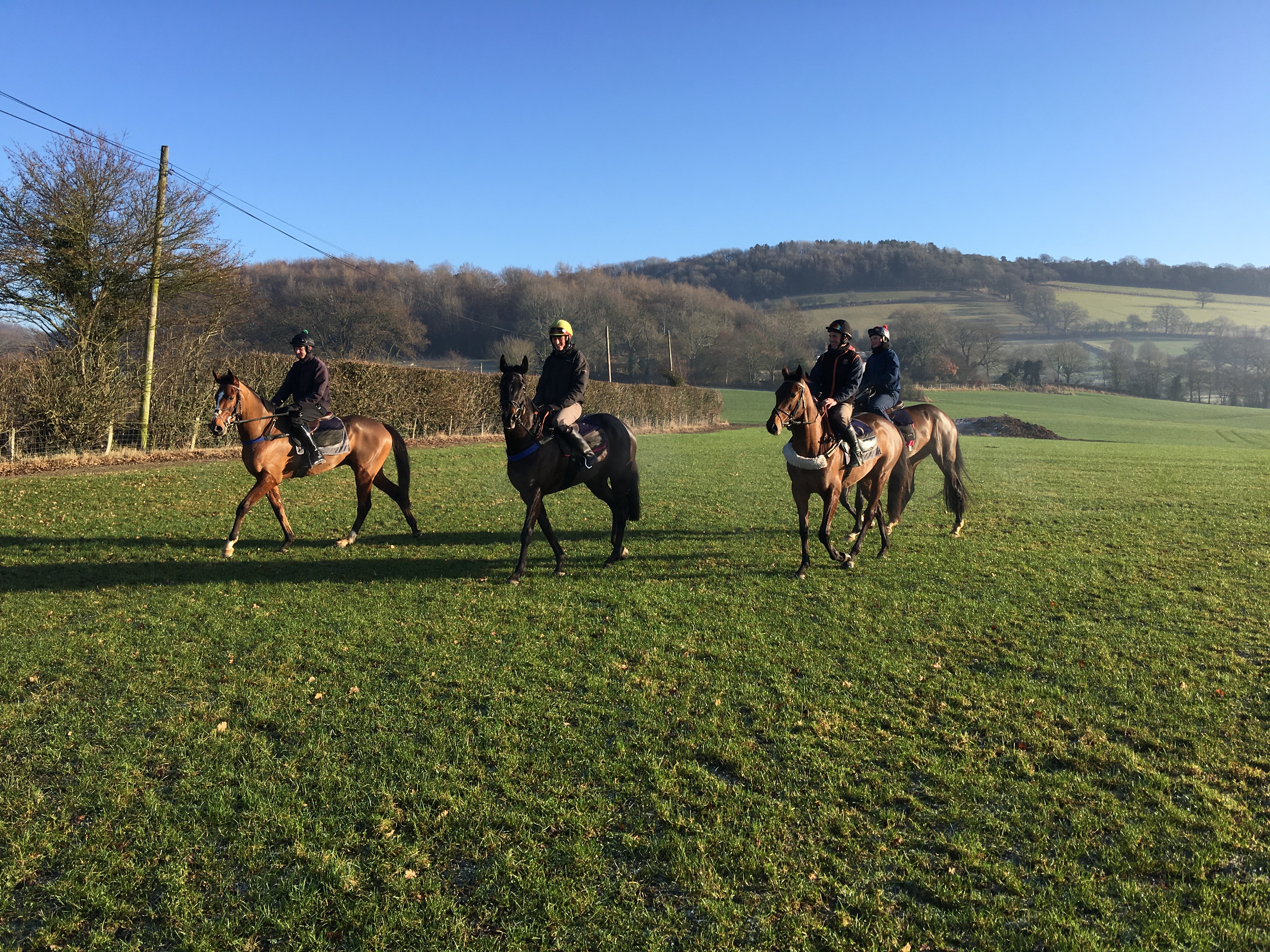 Silk Run ran a great race to finish 3rd beaten only a neck for 2nd, she just ran out of a bit of room at the false rail otherwise may well have nabbed 2nd. We will see where we are with her in 3 weeks before making a decision whether to send her over hurdles or have another go in a bumper.
Sword of Fate's race fell apart as did many others on todays card at Worcester, we decided to make the running in an attempt to punish the horse with a double penalty. It was a big enough ask of a 4-year-old but he didn't let us down and won well in the end. The jump at the last was disgusting but as soon as he got rebalanced and back into his stride I loved his attitude.
Nothing happened that was too exciting here this morning, the weekend runners covered some ground quietly, we schooled some of the 3 year olds over fences on the schooling strip, some need more reassurance than others. Time is on their side and they will be bought along slowly.