11th September 2018
11-September-2018
11-September-2018 18:35
in General
by Admin
I was disappointed with Equus Amadeus, we had agreed to pop out behind one or two but he went down like a bull so Aidan thought he'd drop him out, he never really picked up the bridle. I'm slightly left scratching my head as that is not the horse we see at home. I wonder if he lets himself down on the quicker ground that I've always been told he wants or he just switched off out the back. There is nothing obviously wrong with him afterwards. We will regroup and see where we are in a few weeks' time. I need to work on dealing with disappointments a bit better, there is sadly, always plenty of them with horses but I don't find it easy to deal with.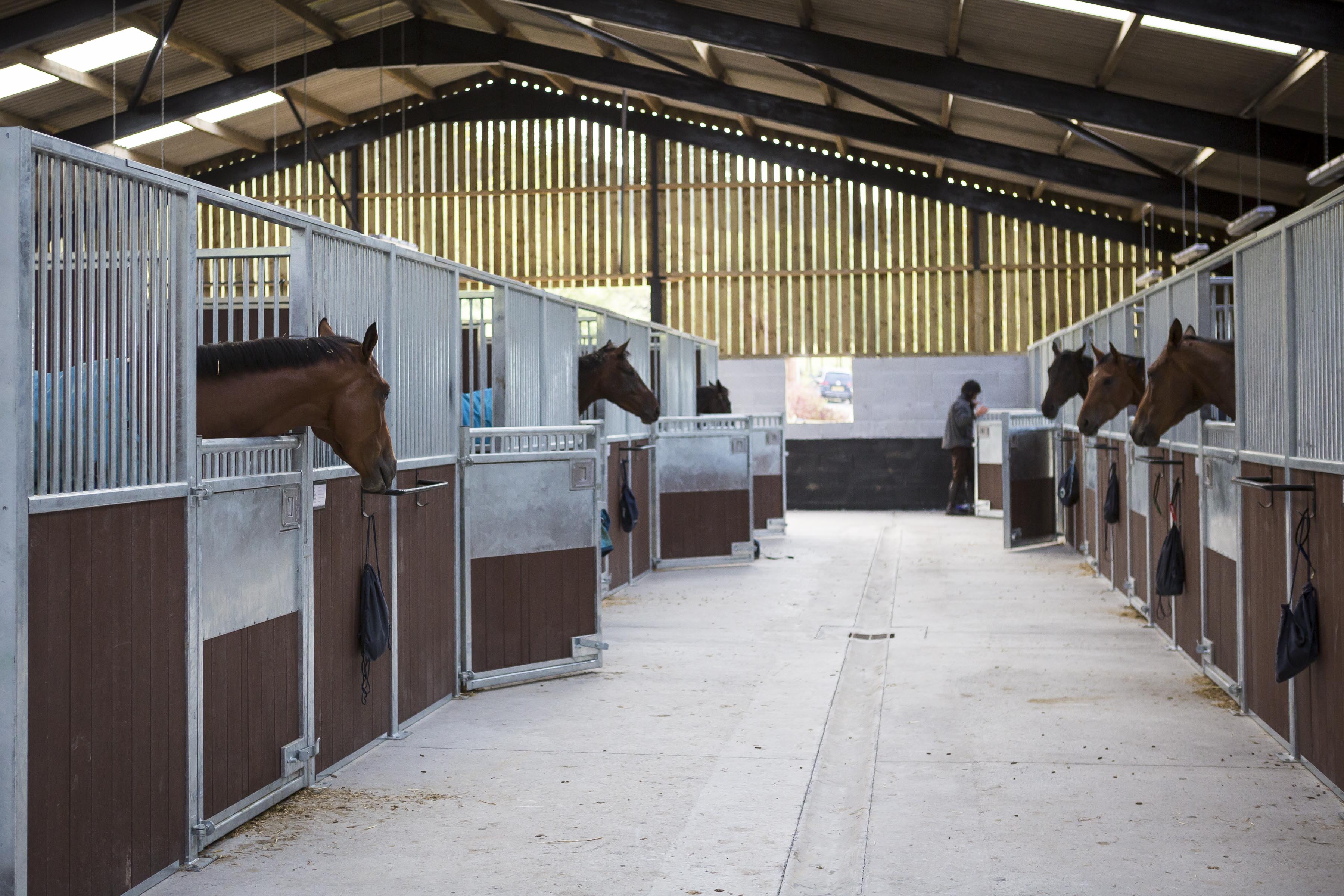 This morning we worked Jester Jet, Sebastopol, Johnboy, Dorking Cock, Dorking Boy, Coningsby, Polydora, Megan's Choice, Vado Forte, Triopas, Thomas Patrick and unnamed horses by Maxfi and Stowaway. The 3 year olds put in some hard yards around the sand. Alan and Trea Newell were here laden with sweet buns to see Soraya and Free Time cantering around the sand. Breakfast was sweeter than normal.
I had a chance meeting with Richard Linley at Stratford, he tipped me off about some padded hurdles that had been returned by a racecourse. Alice went to collect 35 of them this afternoon. I will never have to buy another hurdle. My fence builder will soon have them on frames and we will have a line of 7 hurdles on grass for schooling.