11th February 2017
11-February-2017
11-February-2017 20:26
in General
by Admin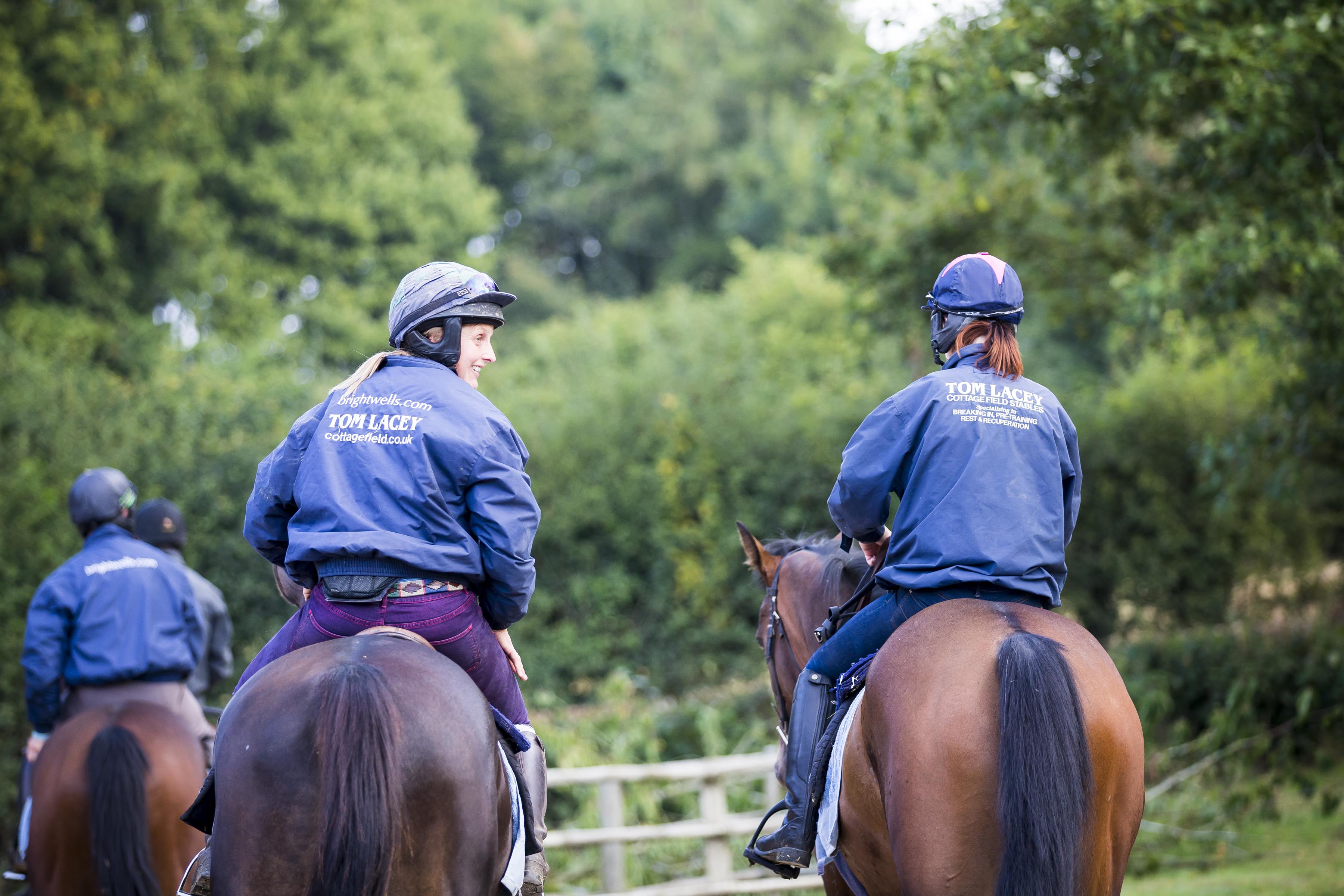 Mary Eleanor went for a canter this morning and had come out of her run feeling great. Agamemmon ran a progressive race finishing 2nd at Kempton yesterday, although he has a deep girth he is a light framed horse and doesn't need a whole lot of work at home. As a result, he has had to learn what racing is all about on the job. The penny is dropping and I couldn't be happier with him. Brandon Hill could be in the grasp of the handicapper but I think the track beat him as much as anything else.
Excluding the fact, we haven't had a winner this week, the last 72 hours have been good fun and the horses have all run well. Last night we all went to Tweenhills for supper with the Becketts. Ralph and Izzy are great mates and we seldom see them these days. Having ridden out 5 lots this morning I headed back to Tweenhills for the children's meet with Tilly and Sholto. David kindly lent me a horse, Camel is some operator, I'm told AP schooled him a few weeks ago for me, he certainly knew his job and I enjoyed a few hours' hedge hoping with some pretty impressive young thrusters in behind. There is no substitute for the education young riders get in the hunting field and without the generosity of hosts like David and Laura Redvers these children would be missing out on something very special.
Tomorrow, Sir Egbert heads to Exeter, he is a big raw 4-year-old who ran a very nice race at Warwick a few weeks ago. Hopefully, he will have come on for the experience and give another good account of himself.
England 21 Wales 16 - Sir Egbert , the pressure is on to cap a lovely weekend.
Have a lovely weekend.