9th October 2020
09-October-2020
09-October-2020 17:20
in General
by Admin
Glory and Honour is in good nick this morning.
This morning we worked Vado Forte, Adrimel, Glory and Fortune, Neville's Cross, Kimberlite Candy, Lamanver Storm, Stunsail, Pounding Poet, Velasco, Highstakes Player, You Name Him, Stung for Cash, Marty Time and Thais Toir. Toni and David were here to see Pounding Poet work.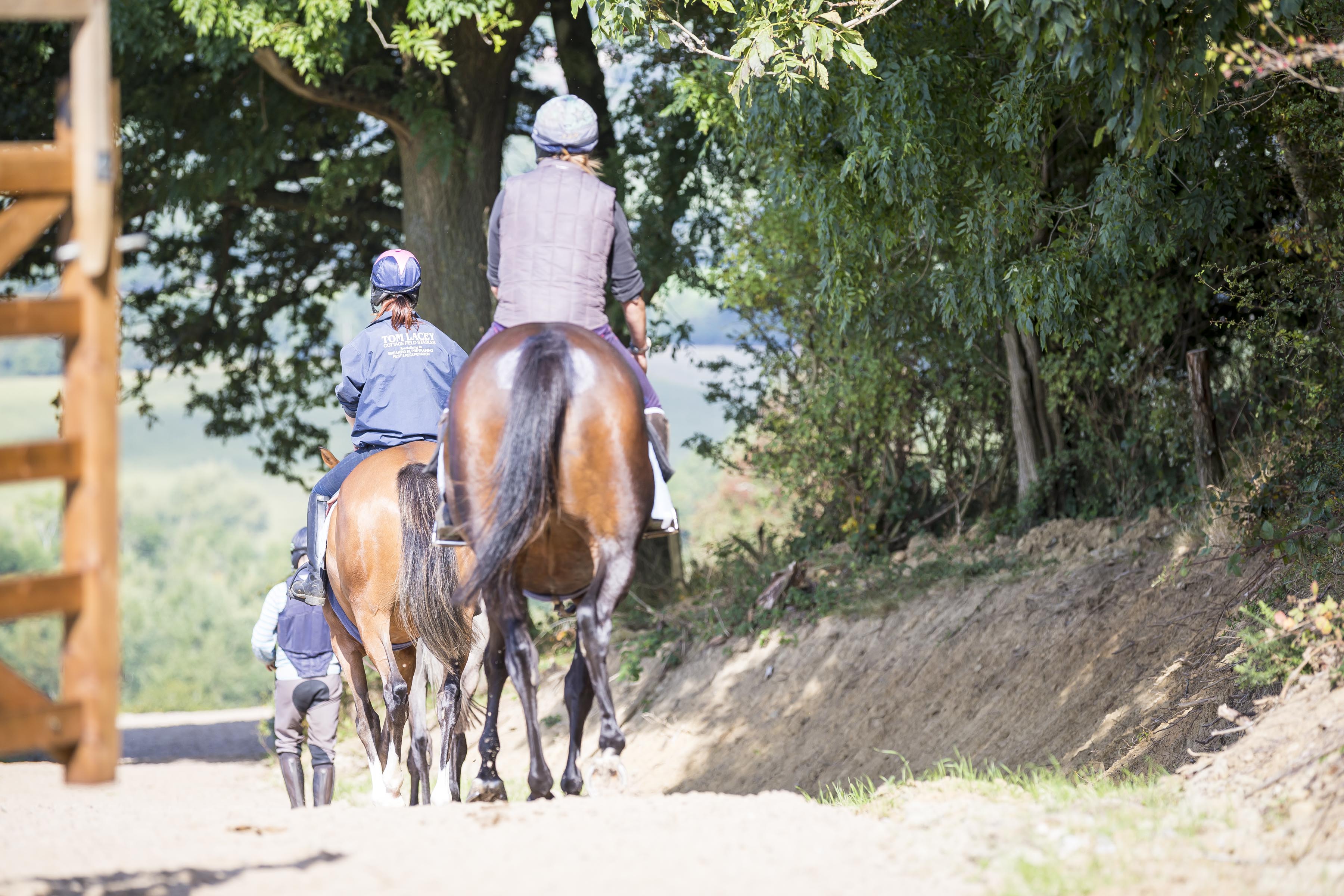 Dorking Boy, Polydora, Algesiras and Scipion all schooled over 10 fences on grass.
Having Chepstow on in the background in the office certainly wets the appetite for the winter months ahead. The veterans chase was the race of the day for me and well worth a watch on replay, after three miles three horses crossed the line together with a fag paper separating them.
Tea Clipper heads there tomorrow, to read my thoughts click here.