9th October 2018
09-October-2018
09-October-2018 18:08
in General
by Admin
This morning we worked, Kateson, Polydora, Hazzaar, JohnBB, Sebastopol, Coningsby, Jester Jet, Equus Amadeus, Dorking Boy, Meep Meep, Snapdragon Fire, Triopas and Lossiemouth. Flashing Glance cantered around the sand and jumped 8 fences. Megan's Choice cantered around the sand and had a little blow up the hill.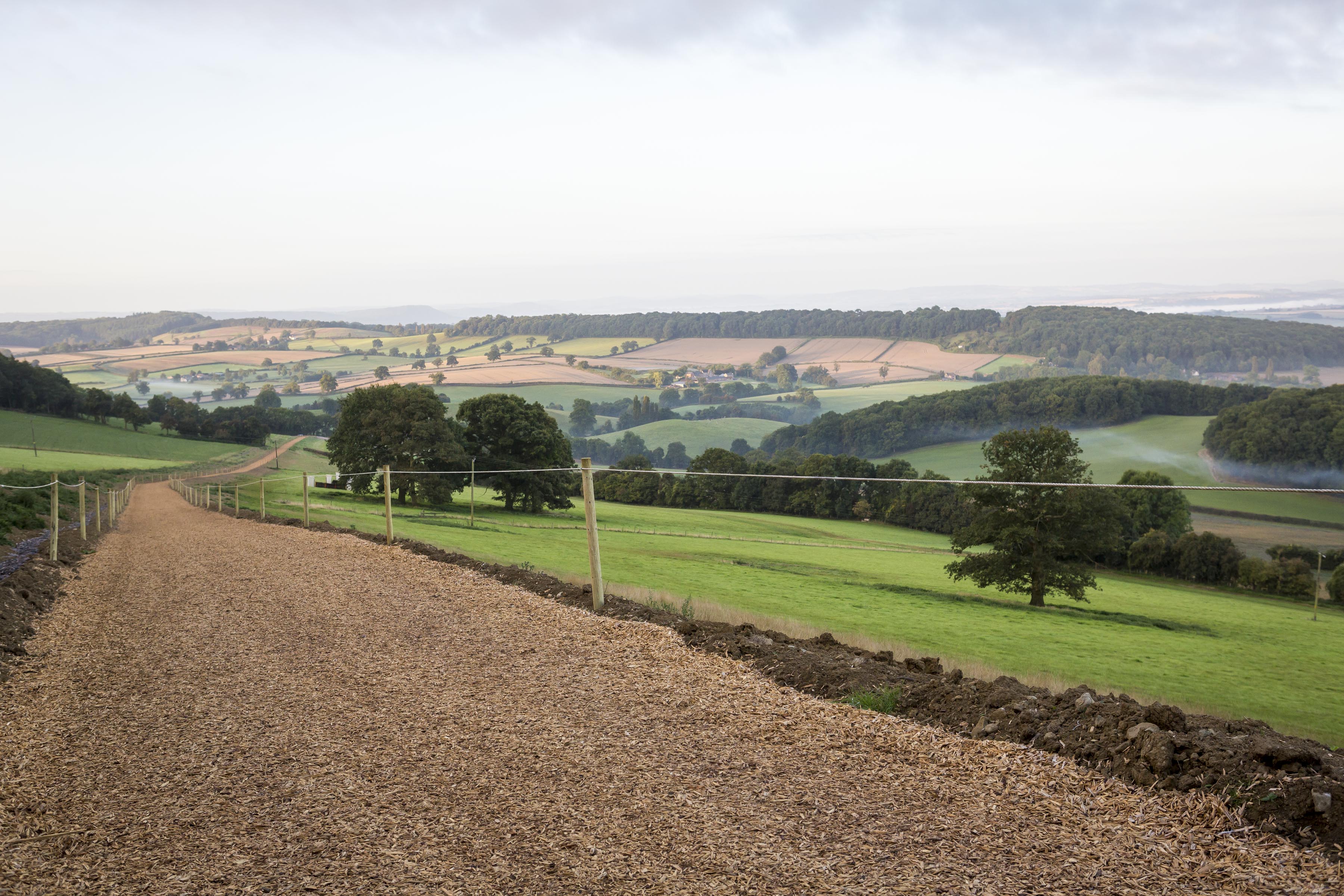 Val King was here this evening to see Triopas and Snapdragon Fire, John and Val's horses will now be sponsored by Barncastle Holiday Lets Painswick. Please look at the link and if you fancy a short break I can assure you you won't find nicer hosts. The paddock sheets and jackets for the lads look great, if we get some rain Snapdragon Fire could be the first to start the advertising.
The weather is in control of Chepstow at the weekend, today has been like a summers day with a decent breeze - not ideal weather for watering.
Megan's Choice and Flashing Glance both head to Southwell tomorrow, Flash needs to behave and have a cut at his fences, we have refitted the hood. Megan's Choice has done plenty of work and now needs to further his education on the track.
Not even the washing machine man could fix the machine so I don't feel quite so incompetent, just considerably poorer having had to buy another industrial machine. Our machine washes 50 odd towels and 50 girths sleeves daily so I guess they won't last much over their warranty of 2 years.