9th October 2017
09-October-2017
09-October-2017 18:59
in General
by Admin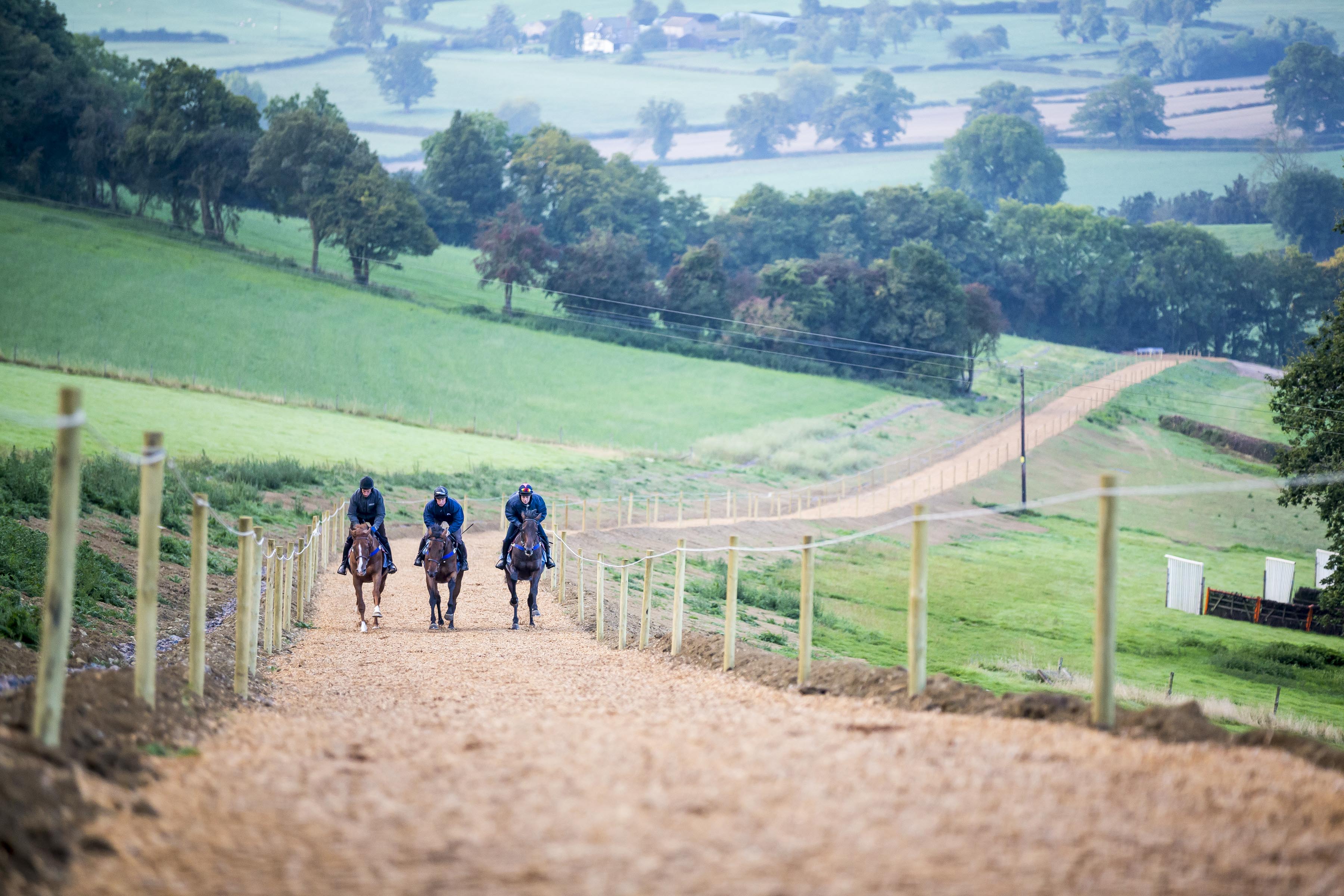 Typical Monday morning canters for the horses, yesterday we cantered and schooled Snapdragon Fire, Mary Eleanor, Sir Egbert, Colt Lightning and Sword of Fate. Cora Sundrop, unnamed filly by Sulamani, Jester Jet and an unnamed gelding by Kayf Tara all cantered around the sand.
Colt Lightning, Mary Eleanor, Sword of Fate and Cora Sundrop have entries during the early part of the week but the lack of rain and the prospect of fast ground could scupper many plans. Mary Eleanor will not be going to Towcester on Wednesday.
We have plenty of entries for the weekend. Sword of Fate, Mary Eleanor, Equus Amadeus, Flashing Glance and Kateson are all in at Chepstow, ground will play its part in who goes where. Sword of Fate has entries at Exeter and Worcester too.
The new BHA policy of scanning horses entering and leaving the racecourse stables paid off yesterday when the wrong horse was presented at Uttoxeter.