9th July 2018
09-July-2018
09-July-2018 18:31
in General
by Admin
Wimbledon was a huge success, we saw two very competitive matches first up, the third game was a bit of a disappointment in that Nick Kyrgios couldn't have made it any clearer if he tried that he simply didn't want to be there. If he were a horse, he would need headgear and probably need to feel some blue pipe occasionally. I had only ever been to Wimbledon on one other occasion, it was when the ladies' final was played on a Monday and tickets were £5 each. I caught the train from Swindon to watch the William's sister play. On Saturday, I got a total different feel from the place, a rather peculiar one at that. There is no dress code as such and the day was incredibly relaxed but there was an air of stuffiness about the place that seemed to come from the number of marshals constantly watching over you in your seat. The ball boys and girls do a fantastic job but have obviously been instructed to go about their business with purpose. They are like wind up toys to watch and at times, very entertaining. I'm sure they will now, catch your eye on the television. One thing I did take away from the day was the winners of all three matches showed a superior attitude than the losers. If I had been training Nick Kyrgios he would have been jumping fences backwards on Sunday morning.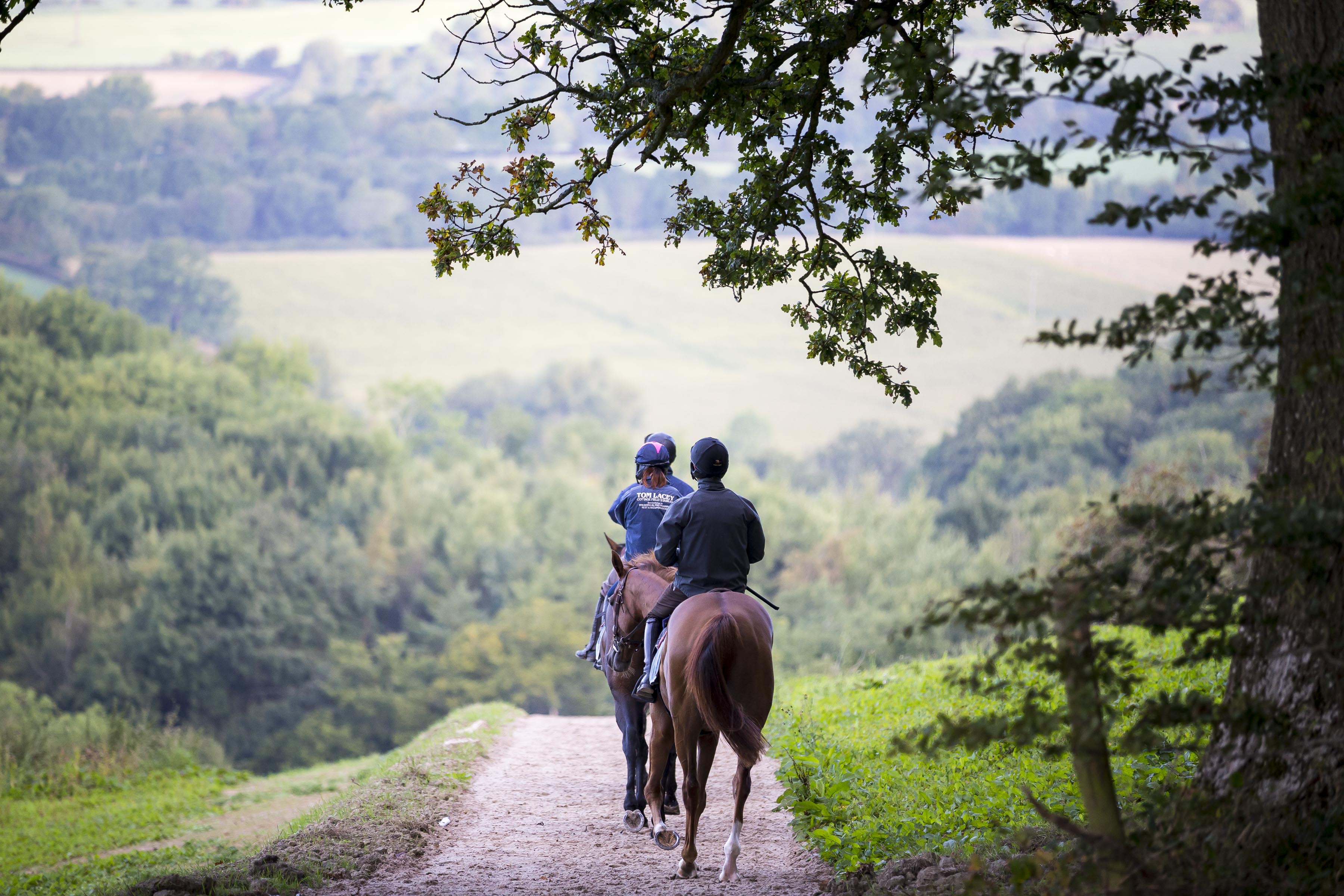 We had a yard full of visitors this morning, Guy Roberts and Bernard Whitall-Williams were here to see Vado Forte and Kateson have a canter. Paul Barrett bought back Flashing Glance and Simon Sweeting delivered a 3-year-old by Kayf Tara.
We fetched The Triple Pillar, En Meme Temps, Sir Egbert and Megan's Choice back from Little Lodge stud where all our horses have summered well.
David Kellett was here this evening to see Thomas Patrick, Adam Tucker and He's a Goer.
My phone has arrived from Vodafone but they have sent a solid sim card rather than one that splits accordingly. When I rang to say this was the case the operator stopped me and said "before we go any further can I congratulate you on purchasing your new phone". Whatever next!
All too often the hero word is banded around, this morning I saw video footage of the men going down the caves to rescue the stuck children, they are heroes of the highest caliber.