9th January 2020
09-January-2020
09-January-2020 16:28
in General
by Admin
All bar a six or eight horses had a routine morning cantering around the sand and up the hill. A few others stayed on the sand and a few just went quietly up the hill. Thomas Patrick went up the banks on the farm after cantering around the sand. Another deluge of rain fell last night; will it ever stop. It can continue to rain until Saturday evening then start to dry up for the following weekend.
Thomas Patrick over seeing proceedings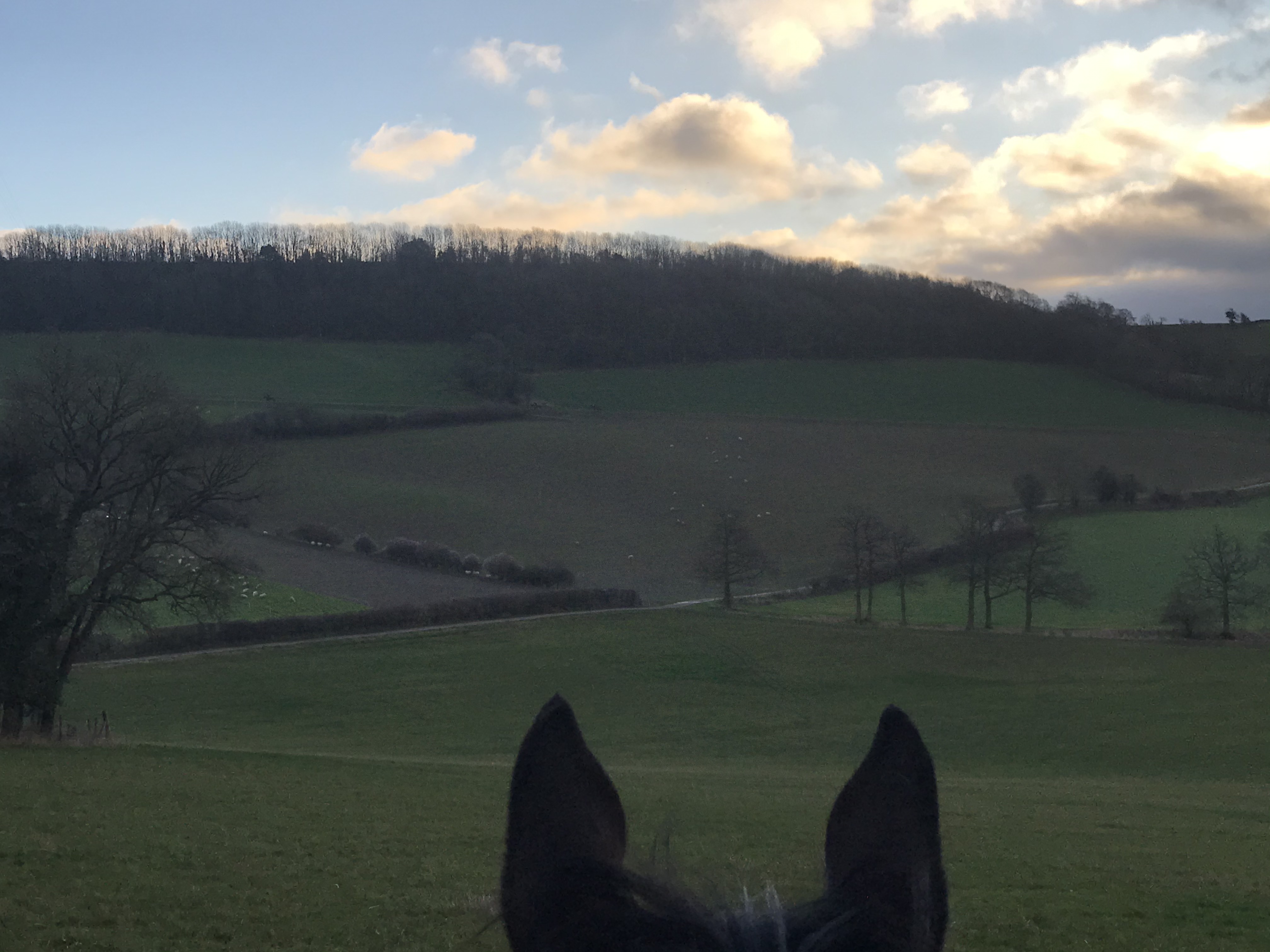 I have always been shocked that those in power allowed trainers and jockeys to be sponsored by bookmakers. I am one who takes most things on trust and I'm sure many others adopt the same principals. It is the perception of racing fans that is the issue not trust amongst those involved first hand in the industry. One bookmaker sponsor claims that their ambassadors have been briefed not to divulge sensitive information to them and report all sensitive information to the press office. This no doubt is the case but others don't believe them and it is clear to see why.
The nonsense over the scratching of Altior is nothing short of ridiculous. Sending a BHA vet around to Seven Barrows was an insult to Nicky Henderson. If he doesn't know when a horse is right or wrong what chance have we. There are literally hundreds of horses entered that a decision is made for numerous reasons why they won't fulfil engagements every day of the week. Tea Clipper was priced up at 7-1 since entries went out at Warwick on Saturday. This morning we were and remain 99.9% sure he won't run, ground being the reason. Have I scratched him? No and I've no intention incase we change our minds in the morning when we see declarations. Others could feel the same and may also be choosing to save their horses for other days leaving a big prize for the taking. Unlikely we know, but it is our prerogative.
Two reporters have called today asking about weekend running plans and they've been told he is an unlikely runner. Anti post betting is very dangerous, every year during the build up to the festival we will read about horses going lame a day or two before. If you bet anti post you run the risk of losing your cash without a run. Perhaps, anti post betting should be stopped. We all know that won't happen as the punter is put before the horse, owner, trainer, staff and jockey. All said and done, trainers and jockeys should not be sponsored by bookmakers. It paints a terrible picture all around.
Don't let the Racing Post see the picture below, they will run a campaign wanting jump racing without hurdles or fences.