8th December 2018
08-December-2018
08-December-2018 17:12
in General
by Admin
Those coming off the back of a recent run hacked up the hill quietly, every other horse cantered a couple of miles on the sand gallop.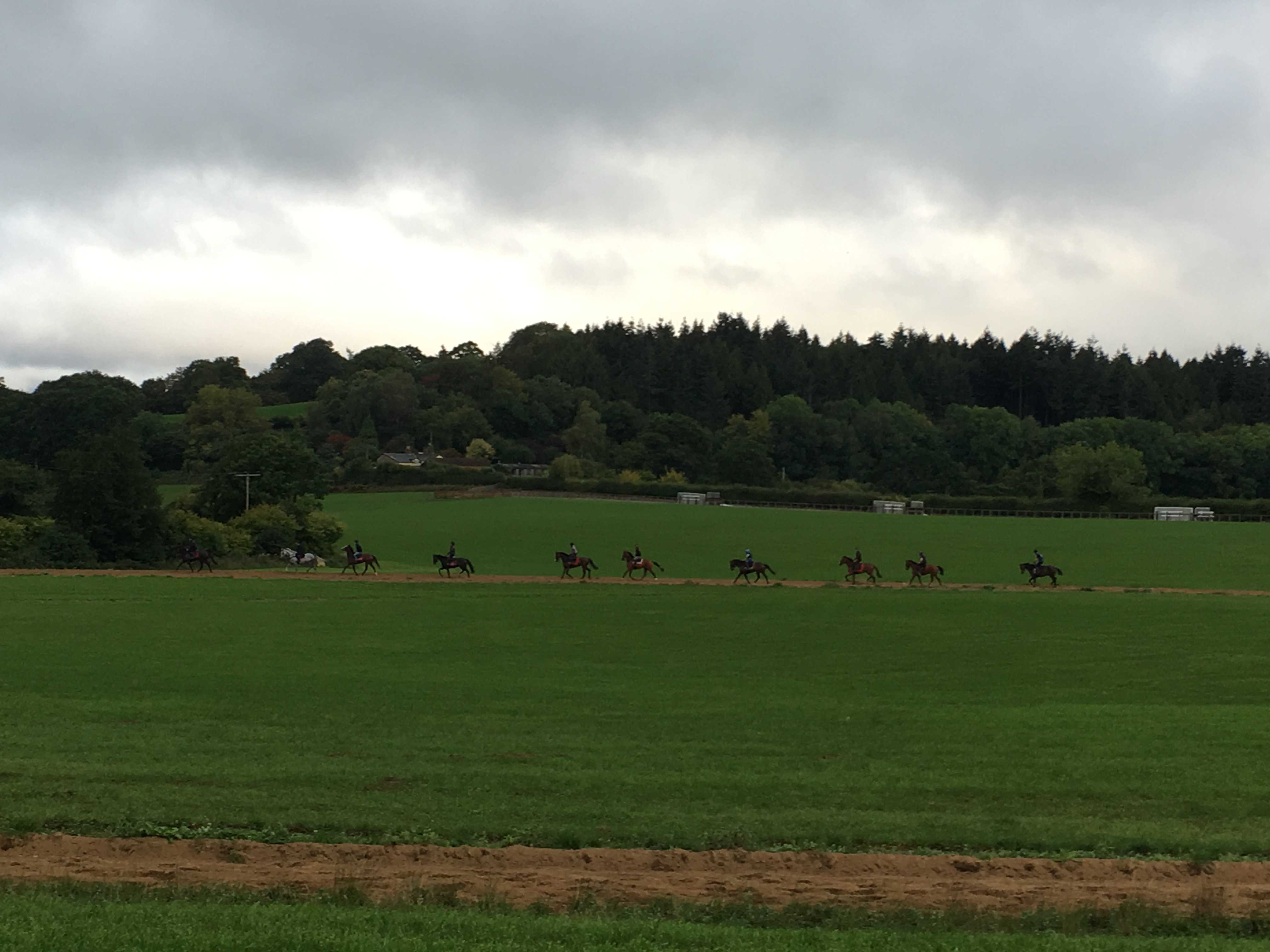 The winds are blowing a gale and we have had to baton down the hatches this afternoon. The rain storm before the Tingle Creek looked biblical on television this afternoon, the race itself didn't disappoint and I wish we been in a better place financially when we had a few bids on Altior. We owned his full brother Cestus who sadly broke a leg after we sold him. He finished second in a bumper for us and should have won only for giving away 25 lengths at the start when another jockey got unseated after the flag went down. I don't think we would have out bid Nicky Henderson anyhow. I recall him telling me he wasn't leaving the sale without him. He's looked incredibly cheap since the day he set foot on a racecourse. He's a pleasure so watch and the perfect specimen of a racehorse. He has it all!
Nothing too exciting happening here over the weekend, it will be a good opportunity to get a few jobs done that I've not been able to do of late.
Have a good weekend.