8th December 2017
08-December-2017
08-December-2017 17:30
in General
by Admin
A light covering of snow stopped us schooling on the grass this morning. Polydora and The Last of Them jumped 8 hurdles on the all weather schooling strip.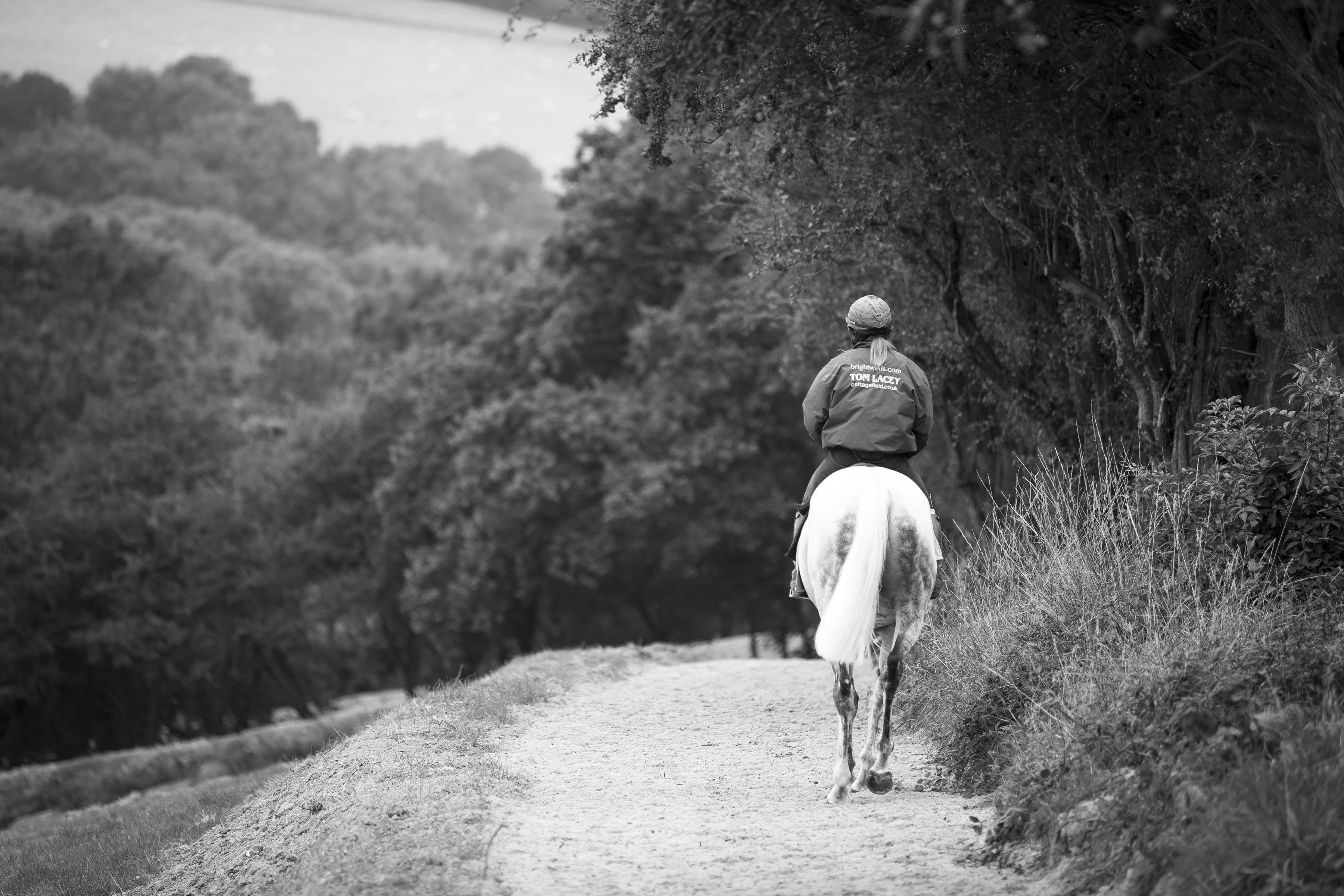 The sad news of Peter Walwyn dying rightly dominates the Racing news today. I was very fortunate to have met Big Pete, firstly, as the starter of the Heythrop p2p and then in a more social environment becoming friends with his daughter Kate. I shared a house for 6 years with Ralph Beckett who was his assistant prior to training under his own name at Windsor House, the home of Peter and Bonk Walwyn. P Walwyn was a larger than life character and his pouring of gin was something to behold, as was that of Bonk's. They welcomed anyone into their home and always loved a good party. His love of Lambourn was second to none and he protected it with his life. My first memories of P Walwyn are at the starts of the p2p's. Traditionally, the Heythrop always held their meeting in April not too far behind the Cheltenham festival. Many jockeys would be looking to get a flyer at the start and P Walwyn would be heard roaring "You C**** have been watching Cheltenham, now listen to me. NO NO NO take a turn, take a turn, you boy take a turn. Oh f*** go on then." And the flag would drop! Obeying Big Pete at the start was fatal, many lads would be facing the wrong way when he finally gave in. His tolerance levels would run lower as the day went on and his intake of whiskey would increase. The laughs he gave us were truly memorable.
I was happily watching Emmerdale one evening when Ralph called. Ralph spent a lot of time house sitting for the Walwyn's in his job as assistant. "Lacey I need some help, I've flooded the bath and water is pouring through the ceiling into the drawing room at Windsor House."
When I arrived at Windsor House Ralph was in melt down, the water had not only come through the ceiling, it had run into a fine bit of art hanging on the wall and all over some rather old, very expensive looking books. I was unable to offer any advice on the restoration of painting but I did spend some time drying out books in and on top of the Aga. I'm not too sure big Pete ever got to hear about the books but the insurance company sorted the rest. I feel privileged to have known the man who was a pillar of society in Lambourn. He was often found walking around the village in his slippers. He was a proper man and will leave a big hole in Lambourn life for many.
Triopas has come out of his race in good shape and Thomas Patrick thinks he's very special. The Last of Them goes to Chepstow tomorrow, he never landed a blow at Newbury and was racing flat out from flag fall, he has schooled well and will appreciate the slower conditions. Ultimately, he is a chaser in the making and hurdles are merely stepping stones to fences.