8th August 2016
08-August-2016
08-August-2016 19:19
in General
by Admin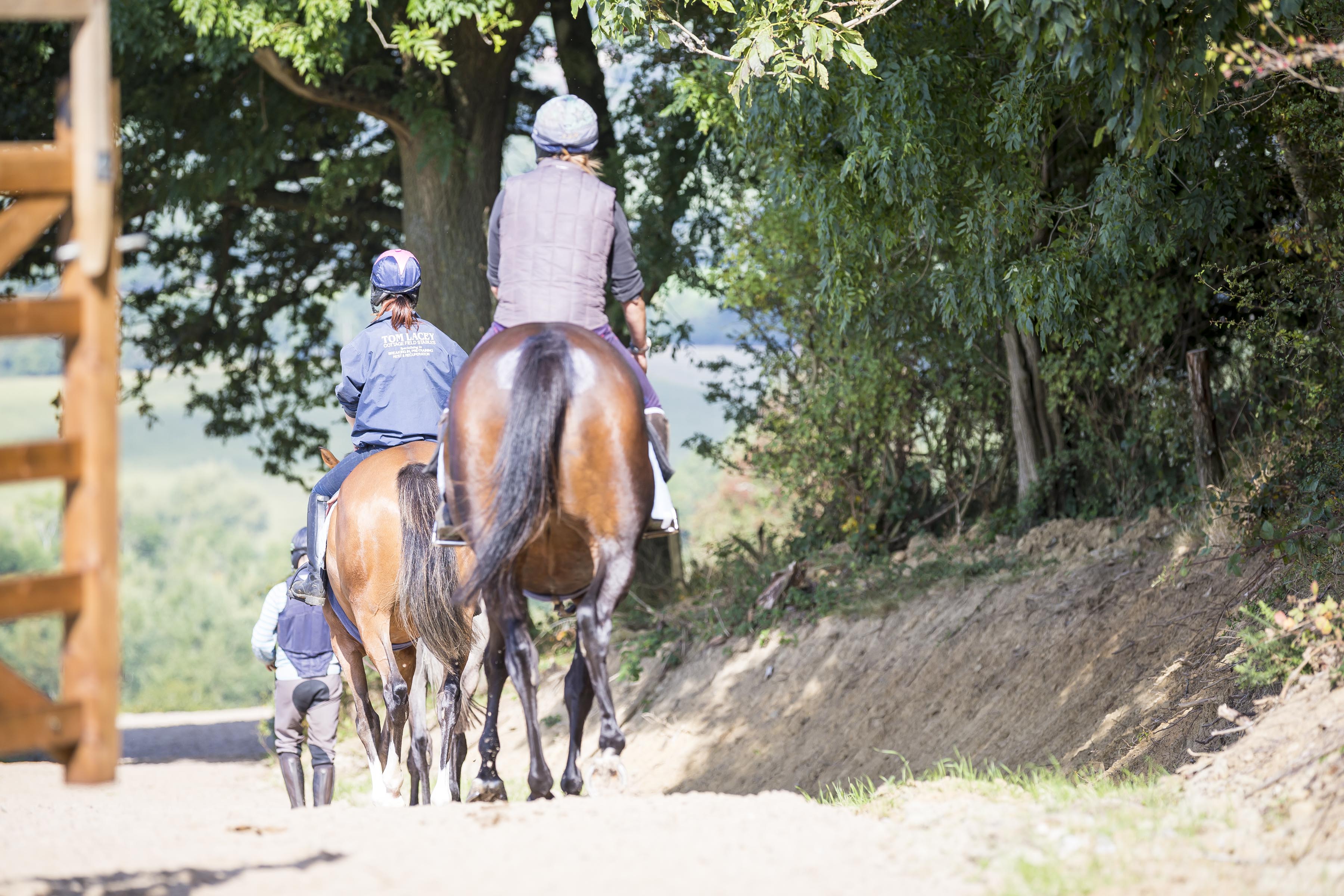 The yard was full of visitors this morning. Geoff and Norma were here to see Katie Kilminster, she has done well for a summer and is in good sprits – that's Katie not Norma! Although, Norma looked great too.
Marie Steele (with an e) was here to see Gabriel Oats. Robert Chugg was swapping over some horses and seeing his Kayf Tara filly have a canter. Trea Newell was here to see her Sulamani filly canter too. After lunch, I took the Sulamani filly home, she is only 2 but will certainly make a 3-year-old based on what we've seen to date. I also collected Chase End Charlie and Agamemmon who have both come back into training.
Shining Shire received a good pedigree update yesterday, his dam's sister produced Serienholde, the winner of the German Oaks. Shining Shire went out and about on the farm today. He has a great attitude and a good way of going. I've got a good feeling about this lad.