8th May 2018
08-May-2018
08-May-2018 12:49
in General
by Admin
The Triple Pillar finished 2nd on Sunday at Cold Harbour behind a seasoned campaigner. We were very happy with his performance given he is still very weak; he is the type of horse who years ago wouldn't have been anywhere near a racecourse. The current market dictates that a horse needs to run in the spring of its 4-year-old career and back it up in the autumn if needed. Not every horse is a precious 4-year-old, some need more time than others and The Triple Pillar falls in to that category. There are many positives to take from his debut, he wants to do it and has done nothing but improve with everything we have thrown at him. Many others fall apart and simple don't make the racecourse at 4 years old. He is tomorrows horse at this stage of his life.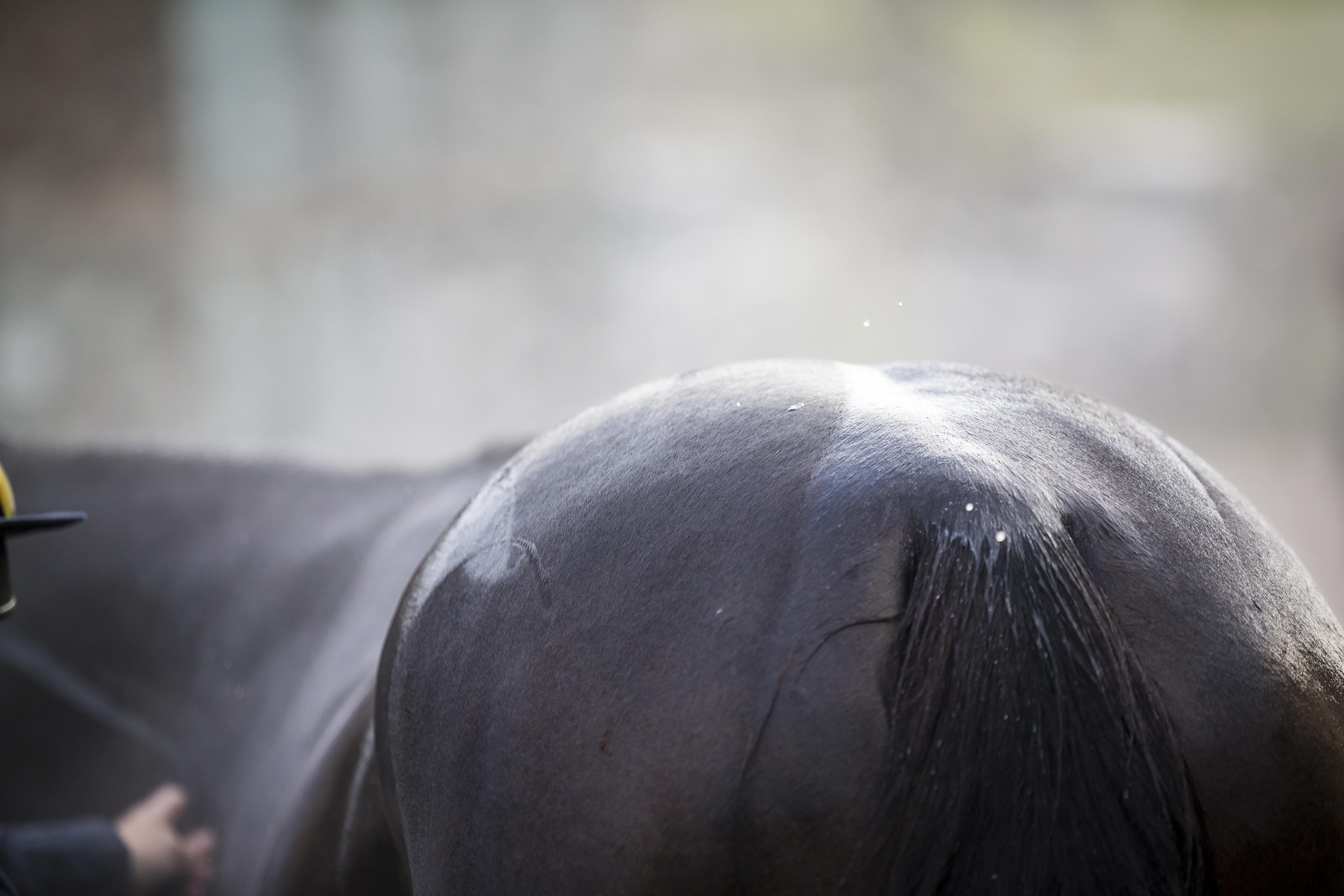 Last night we took 5 horses to gallop at Maisemore after racing, it's a shame more p2p courses can't be bothered to offer this facility, not only do the young horses benefit immensely the hunt raise desperately needed extra revenue. Some hunts are better than others in marketing their fixture, The Ledbury and The Heythrop seem to lead the way. Reports have it a couple of horses galloped after racing on Sunday at Cold Harbour, it was a shame the hunt failed to let anyone know that galloping was available. I would have thought 20 horses turned up at Maisemore - very handy £500.00 for the Ledbury Hunt.
The videos on social media of the brawl at Goodwood are shocking to say the least and very worrying, imagine being there with a young family and witnessing that behavior. Racecourses and the powers that be need to address this fast and get measures in place to defuse the situation before it starts.
Ground permitting, we have 3 runners this evening King Spirit and Zarocco go to Ludlow and Coningsby to Exeter.