8th May 2017
08-May-2017
08-May-2017 18:33
in General
by Admin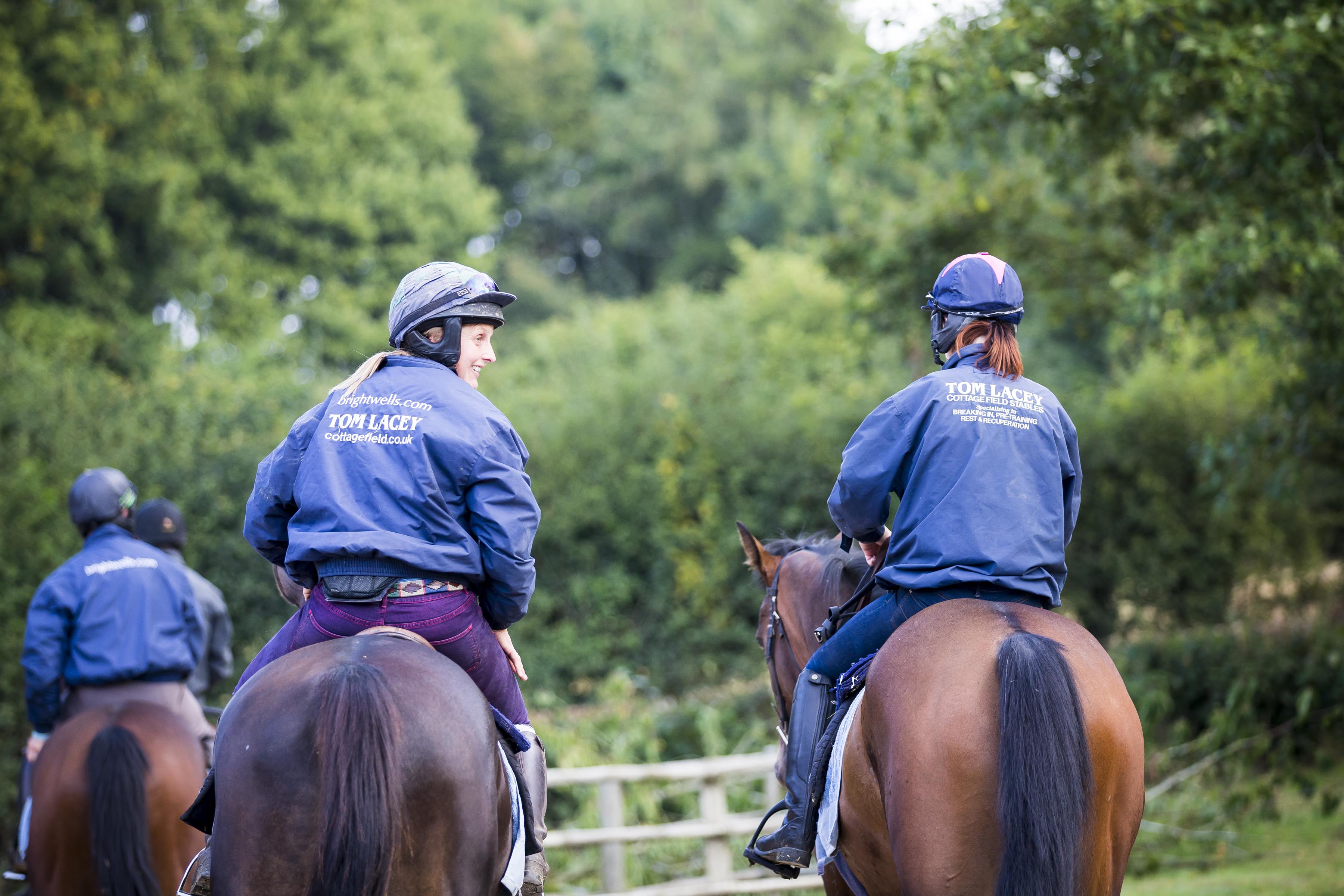 Triopas behaved and ran like a horse who's had enough for a while and will now get a break. He's been the most frustrating individual in that he's taken an age to grow up mentally. Early season, he and was was running his races before he even got there, we have travelled him to the races in every possible fashion and found the Landover and trailer to be the most agreeable. I thought we had made progress given how he arrived at Taunton for his 2 previous runs. On Saturday he just didn't cope and sweated profusely in the preliminaries wasting any chances he had. If it wasn't fragile enough, the effects of Exeter's mishap won't have helped his mental state. He's earned a break and will come back stronger and hopefully more mentally stable.
Yesterday was a better day on the racing front when Space Safari bolted up in his p2p at Dingley. He was always handy, jumping from fence to fence when he got in tight to the 4th last making a right horlicks of it. As a result of the mistake, Tommie lost his reins, stirrups and the horse went off in the wrong direction giving away 20+ lengths. Tommie did well to get him back on track and he won going away in the style we expected him to win in at Barbury Castle back in February. He is a horse to follow, we've always held him in high regard and he will now go to Doncaster May sale. I hadn't been to Dingley since my riding days and failed to remember what a beautiful setting it is in. Yesterdays p2p was very well organized with hugely helpful and pleasant volunteers running the show, they deserved the crowd and runners they got. We will certainly be going back.
Saturdays trip to Badminton was interesting, I have nothing but admiration for the participants. The cross country is a very strong challenge for horse and rider, it never fails to astound me how genuine the horses are. It was a good reminder how lucky we are to work with such amazing animals. Weatherbys Hamilton took a hospitality marquee by the lake, afternoon tea was much appreciated while watching the last few horses going cross country. The traffic was another matter!
Tomorrow, Equus Amadeus has been declared for Exeter, I will walk the course before finalizing his running commitments, if they have done as a good job watering as they did for the last meeting he will take his chance, if not we will pull him out.