6th April 2019
08-April-2019
08-April-2019 15:45
in General
by Admin
I had just told him he needed to earn a name plate.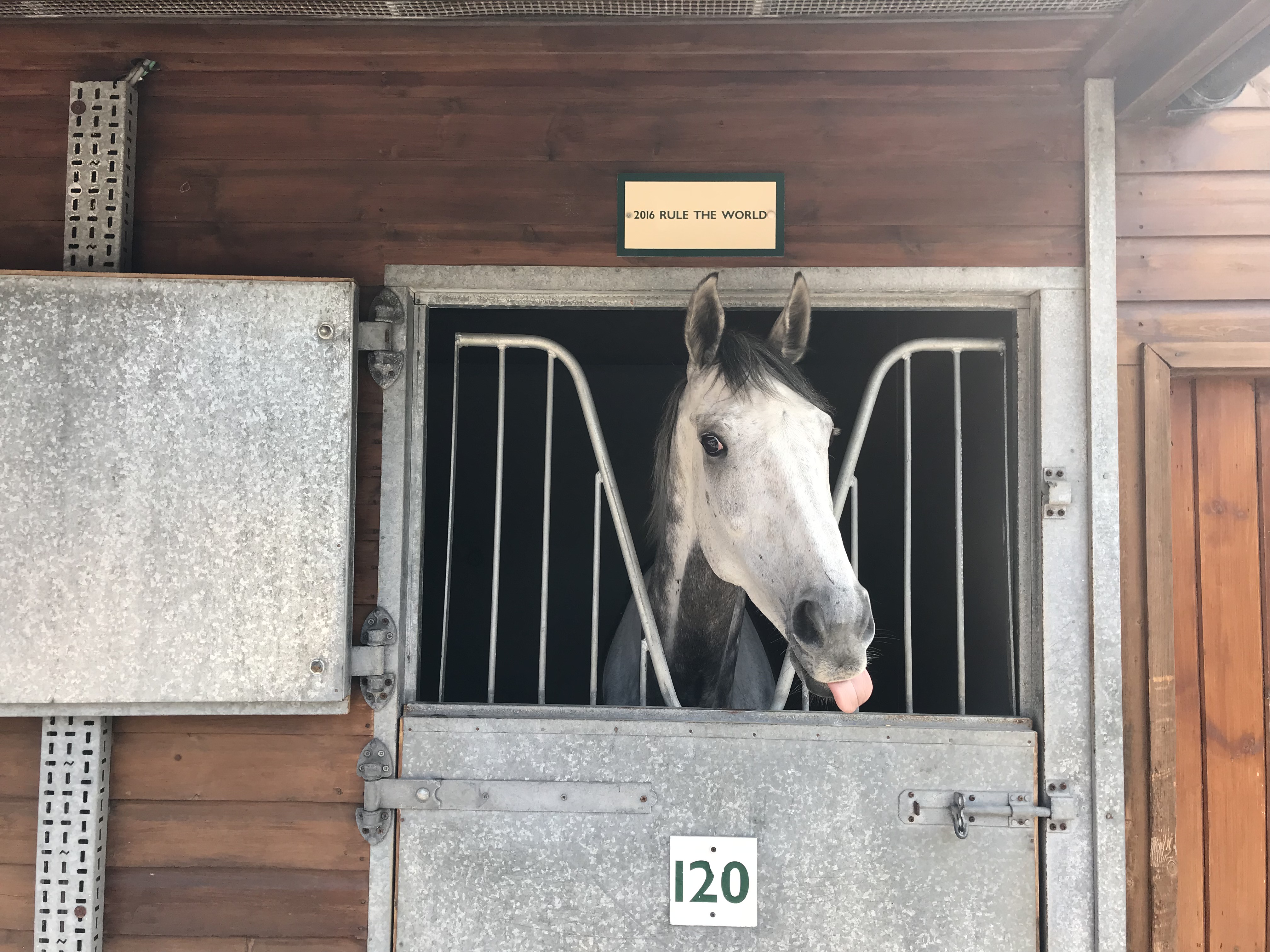 Last week, I realized how special the previous year at Aintree had been, Thomas Patrick and Jester Jet won, Kateson was second and Meep Meep fourth. It all went over my head at the time as I was probably more shell shocked than anyone. This year we failed to get in to the unsaddling enclosure and a good lesson was learnt. I was delighted with the way our horses ran, Kateson and Polydora acquitted themselves well on unfavorable ground and Flashing Glance ran a very creditable race. It's a tough place to be, the races staged are incredibly hard to win and we are lucky to have the horses that warrant the entries. All have come out of the meeting in good heart and the field is calling for the three of them. The care in place for the horses at Aintree is top class, all our runners were swamped by Aintree staff washing them down after their races.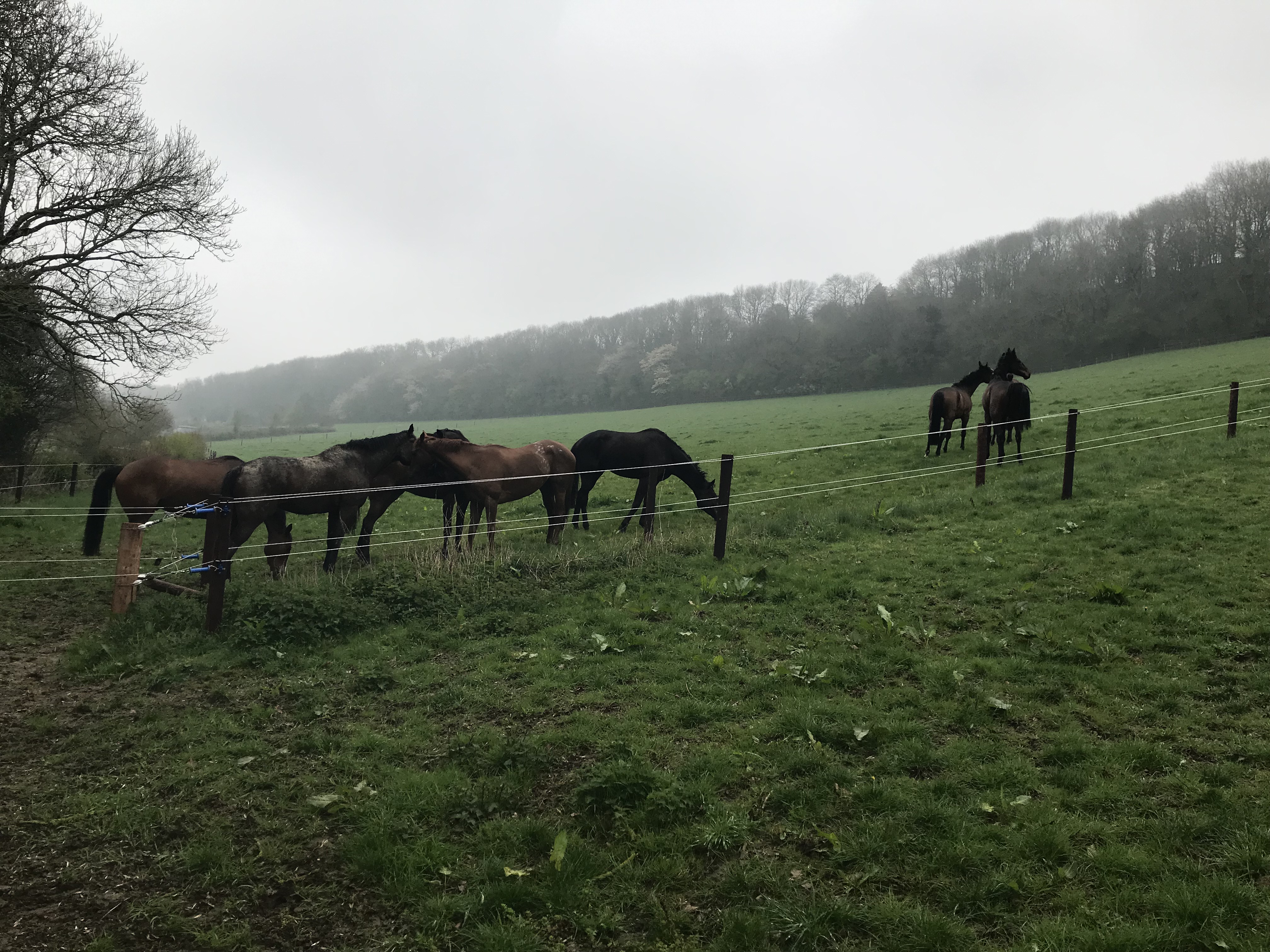 Typical routine canters this morning for the few left to run, the babies hacked around the sand. We have a fifteen-acre field full of grass so this afternoon we put 8 horses in it for a small period of time before they head off to Little Lodge Stud for the rest of their holidays.
Triopas heads to Exeter tomorrow if the forecast rain arrives, to read my thoughts click here.