8th February 2019
08-February-2019
08-February-2019 16:02
in General
by Admin
Our horses that ran at Ludlow are showing no signs of ill effects, their temperatures are normal, they seem bright in themselves and are eating their full rations. Thankfully, the horse from the yard showing positives at Ludlow has tested negative. This naturally gives us confidence that we should be in the clear. However, the same can not be said for the horse that went to Ayr, if any horse from another stable at Ayr has a single positive the ripple expands increasing the number of horses needing sampling before racing can resume. This scenario has the potential to create a huge impact on the industry and one not worth contemplating at this stage.
The horses don't know what all the worry is about.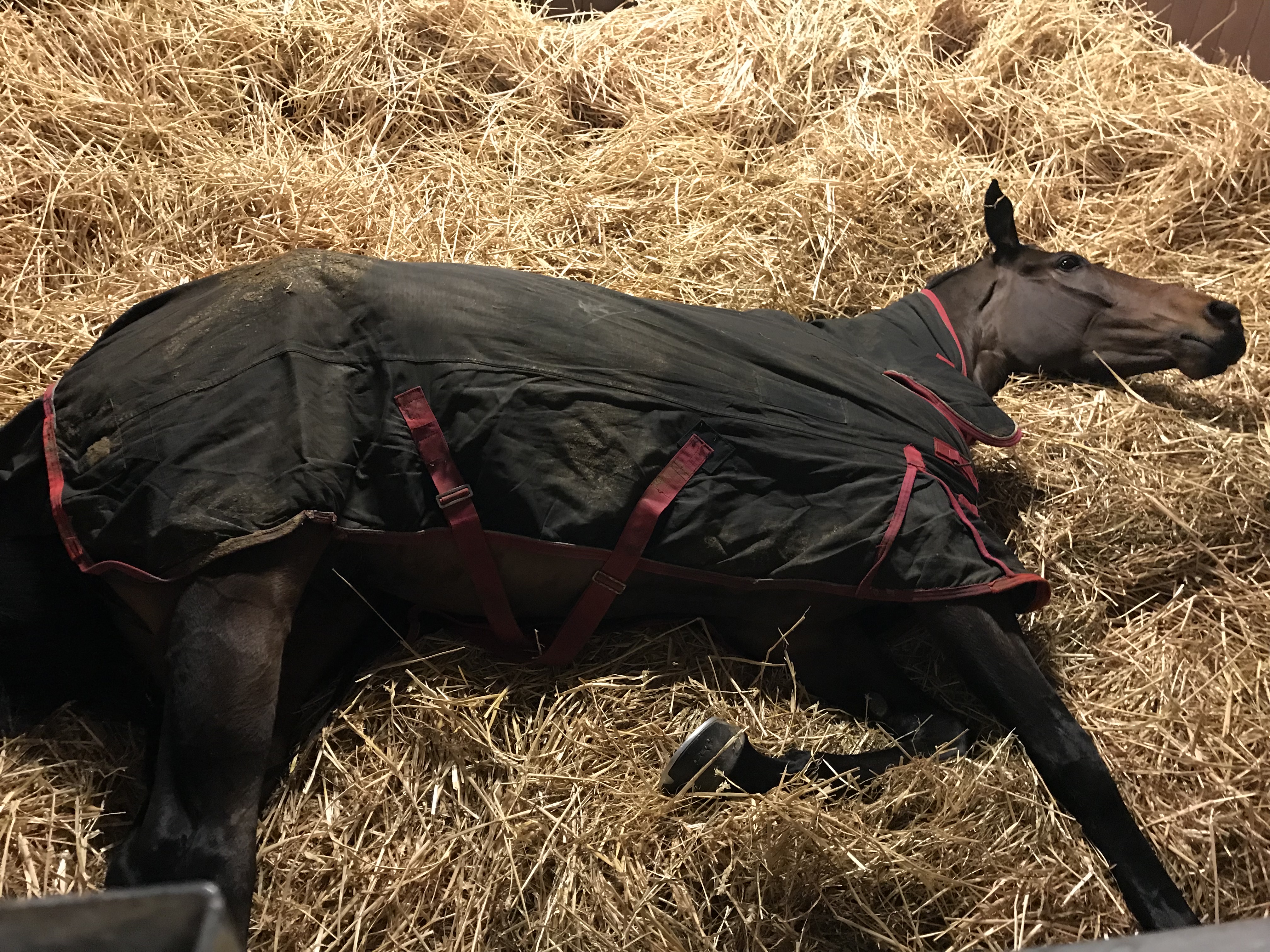 All of our horses in training have been swapped and vaccinated this morning and the samples are on their way to Newmarket to join the queue for testing.
There is currently no reason for us not to continue this morning as we would any other day of the week, our horses are good and bright in themselves and are showing all the wellbeing signs a trainer wants to see in them at anytime of the year.
Kateson, Champagne Poppy and an unnamed 4-year-old worked on the hill having warmed up around the sand. Some cantered a couple of miles on the sand. Those that have had a busy week cantered a mile on the sand and once up the hill and a few others only cantered twice up the hill.
Some of you may have read about #goracinggreen it is something that I wanted to support and have sponsored the first batch of bobble hats advertising the campaign of bringing people with mental health issues, such as anxiety to the races. Horses are being widely used for all sorts of therapy and the sport needs to do all it can to promote itself and makes itself accessible to people form all walks of live. #goracinggreen is gathering momentum and changing a few peoples lives. Reportedly, their website will be going live tonight. If you would like to donate, buy a bobble hat or ararnge to meet like minded people at the races please get in touch via the contact details on their site.