7th February 2019
07-February-2019
07-February-2019 17:25
in General
by Admin
The topic of conversation today has been Equine Influenza and naturally being at Ludlow yesterday makes us more nervous given how highly contagious the disease is. Twitter has reported that the horses from the stable showing positives at Ayr and Ludlow yesterday have tested positive this afternoon. However, Twitter isn't gospel and until we have it on good authority we need not increase our concern. Our runners have all eaten up and their temperatures are fine, given it is a five-day incubation period we will continue to monitor their temperatures and their well being.
It won't come as a surprise that everything was up in the air this morning as speculation circulated and what was coming next. This afternoon has felt rather awkward in that we were doing what we thought was right based on speculation. Trainers with runners at Ludlow and Ayr yesterday were notified by the BHA throughout the day that they were in shut down until further tests were carried out on all horses in their care. Rumors floated around that those yards, if wanting weekend runners had to get their horses swapped and sent to the animal health trust before 1p.m tomorrow for testing. All well and good but no vets carry numerous nasal swaps and reports have it a Newmarket practice secured three thousand last night leaving supplies at an all time low. We were advised to make our own under the supervision of our vets and that is what we set out to do at 3.30 this afternoon. Five of us jumped in the car and headed for Bourton Vale to make said nasal swaps. En route I called into the local practice, explained the situation and they all rallied around and made us enough swaps to get the tests done and on their way to Newmarket. As predicted, we then picked up the news that racing was cancelled until at least 13thFebruary. We all guessed that would be the case but how stupid would I have looked if other trainers in the same boat had gone to the trouble we went to and had runners at the weekend if racing was given the go ahead. There are people in life who make it happen, those that wait for it to happen and those who say "what the fuck happened". I like to think we make it happen if we can. Our vet, Tom Campbell has been immensely helpful guiding us and I'm glad we managed to avoid Bourton Vale this afternoon. I believe it resembled a scene from Blue Peter with stable staff making swaps for the afternoon. A huge thank you must go to Leadon Vale vets in Ledbury who went way beyond the call of duty to help us.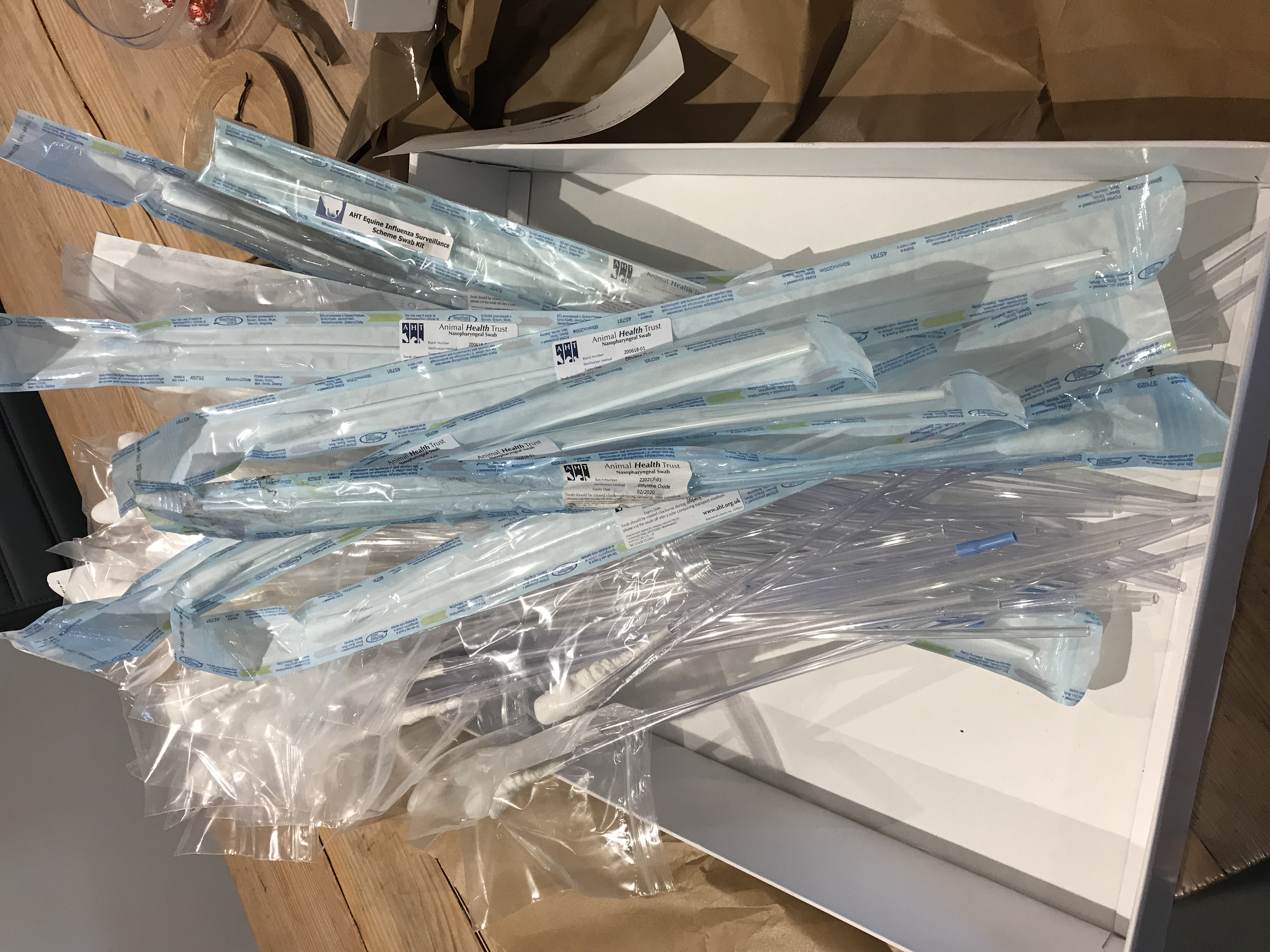 Our horses will be swaped tomorrow and sent on their way for testing.
Although, the BHA were slow to cancel racing for a period of time leaving us all guessing they have done absolutely the right thing and handled the situation incredibly well. There was no alternative.
I am certainly in need of a cup of tea and I may even add some sugar. Good night.