6th December 2017
06-December-2017
06-December-2017 20:13
in General
by Admin
Apologizes for no blogs over the last day or two. The BT saga continues, as you will recall we had fibre optic installed and had it up and running. Due to the numerous cancelled orders the line installed didn't relate to an order number so it has been taken down by BT who are now so confused they can't sort it out. We have a new order number and hope the line can be fixed and coordinated with the correct order number. It is simply beyond belief and I continue to be found up a ladder sorting out my thing on the hill.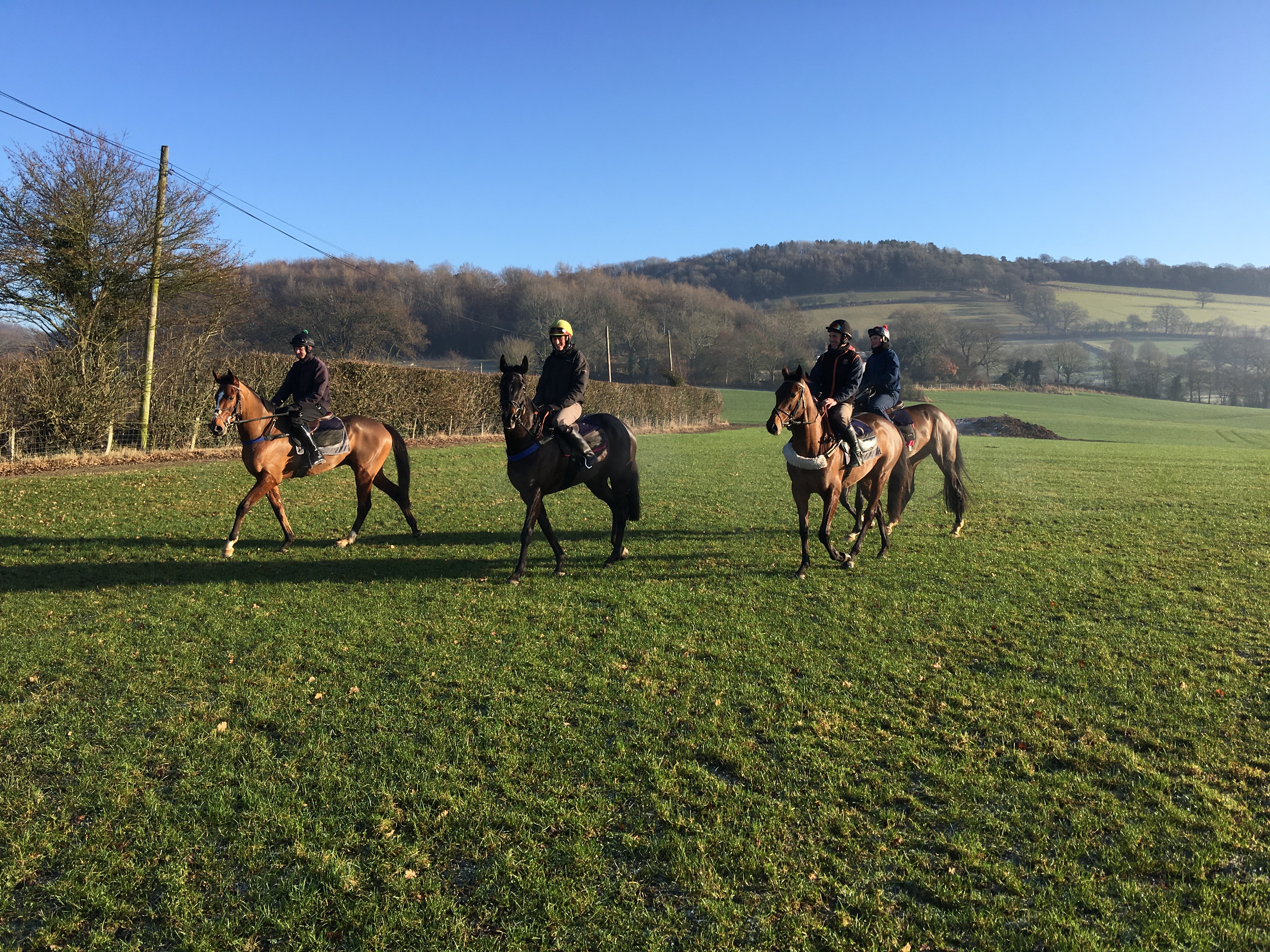 Sir Egbert is no more than a frame of a horse, he will need another year to fill his frame and strengthen up. He did nothing wrong and ran a very creditable race.
Poor Thomas Patrick lead all the way only to be collared in the last 5 or 6 strides. He gave the winner 12lbs and only went down by a short head. Thomas will now get a little rest and we will look to find him a suitable race in the New Year. Haydock did a fantastic job of looking after us today and what a difference it makes for the owner's experience of racing.
Triopas goes to Market Rasen, if he travels up there well and settles in the stables he will give a good account of himself. Silk Run goes to Leicester; she will need her A game to trouble the judge in what looks a competitive race on paper.