6th October 2018
06-November-2018
06-November-2018 16:29
in General
by Admin
Kateson and Meep Meep had a pop over eight hurdles this morning, both have been declared to run at Chepstow tomorrow. Both horses schooled nicely and will run their races. Meep Meep is back in trip and the over night rain forecast will be welcome, as it will be for Kateson. She needs experience and I'd rather run her over the minimum trip in order to gain that experience. As with most mares, we will be aiming for some black type later in the season. Kateson seems in good order, if his jumping holds up to the test on the big stage I'd like to think he has a big chance. You can bet your bottom dollar some of them will be ready to run for their lives, ours always improve for their first run.
This morning we worked Vado Forte, Thomas Patrick, Jester Jet, Sir Egbert, Equus Amadeus, En Meme Temps and Lossiemouth. The others all but in some hard yards around the sand before cantering up the hill quietly.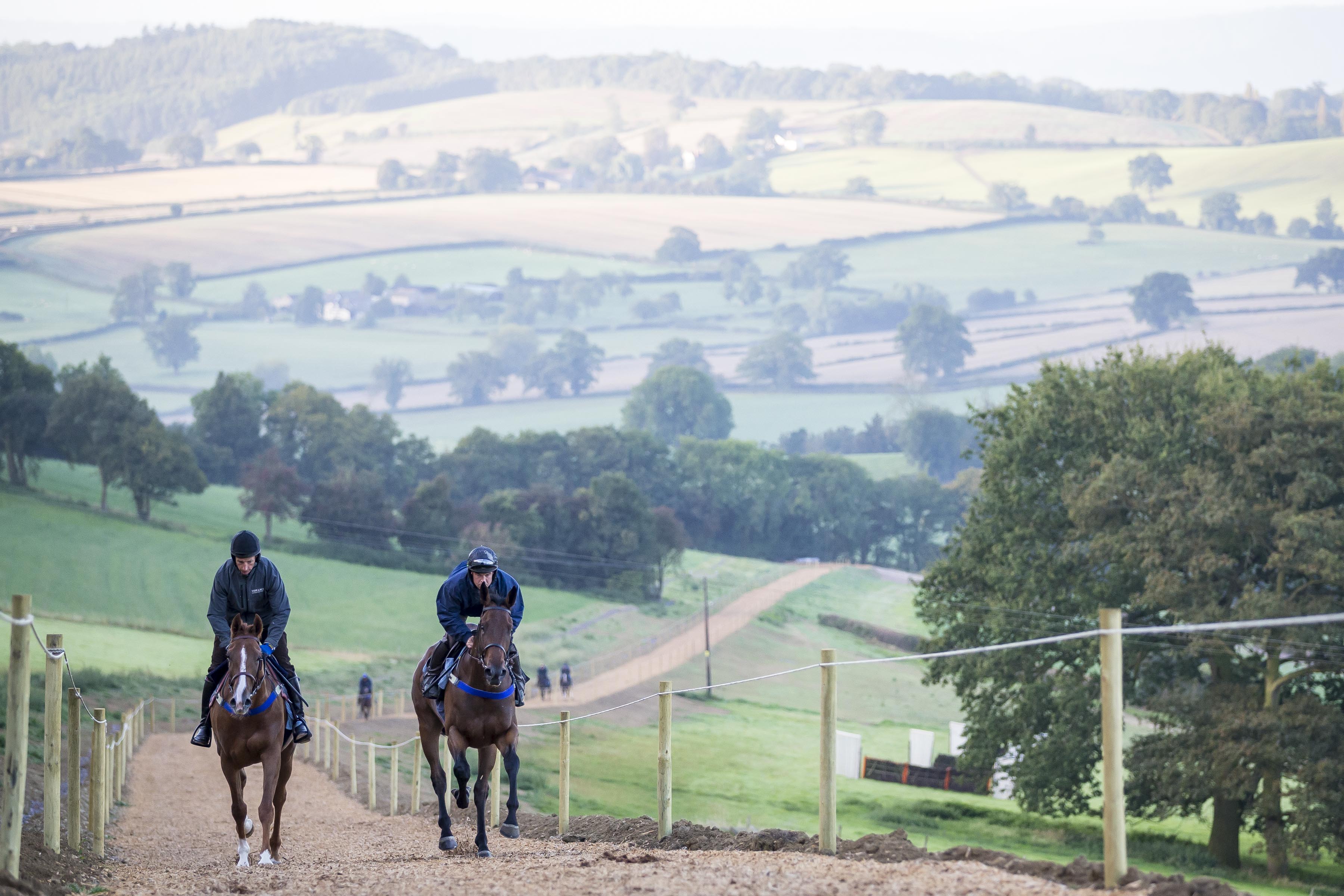 A few people of late have commented on their frustration about the lack of going updates, I think trainers and jockeys watching weather forecast can predict the going better than some owners maybe able to do so. To that end, and given owners now have access to Racing Admin clerks of courses really need to get the going reports updated more frequently. They all have head grounds men and regular updates twice daily shouldn't be too difficult to ascertain.
Betty is back from Aus and came to brighten up evening stable, Thomas Patrick was very pleased to see her as we were.