6th October 2021
06-October-2021
06-October-2021 17:31
in General
by Admin
A beautiful crisp sunny morning, we schooled Neville's Cross, Tea Clipper, Thomas Patrick, Rosmuc Relay, San Agustin, JohnBB, Dorking Boy, Quick Draw, Kimberlite Candy, Nocte Volatus, Lamanver Storm, Adrimel, Gold Clermont, Sebastopol and an unnamed Telescope over fences. Cruz Control, Glory and Fortune, Dibble Decker, Kishorn, Piaff Bubbles, King Ferdinand, Roger Rarebit, Lossiemouth, Highstakesplayer and seven unnamed three year olds over hurdles. All went well, some of the younger horses were prettier than others but on the whole excellent. Doc Martin was up from Portwenn to see Lamanver Strom. The pleasure owners get from seeing their horses at home can often be as great as a day at the races. It was lovely to see the Doc who stayed for the whole morning and watched all the horses school before heading south again.
Rodi Green was here to watch Tom Doggrell who he coaches. This is my vantage point for all the videos the owners have received this morning of their horses schooling.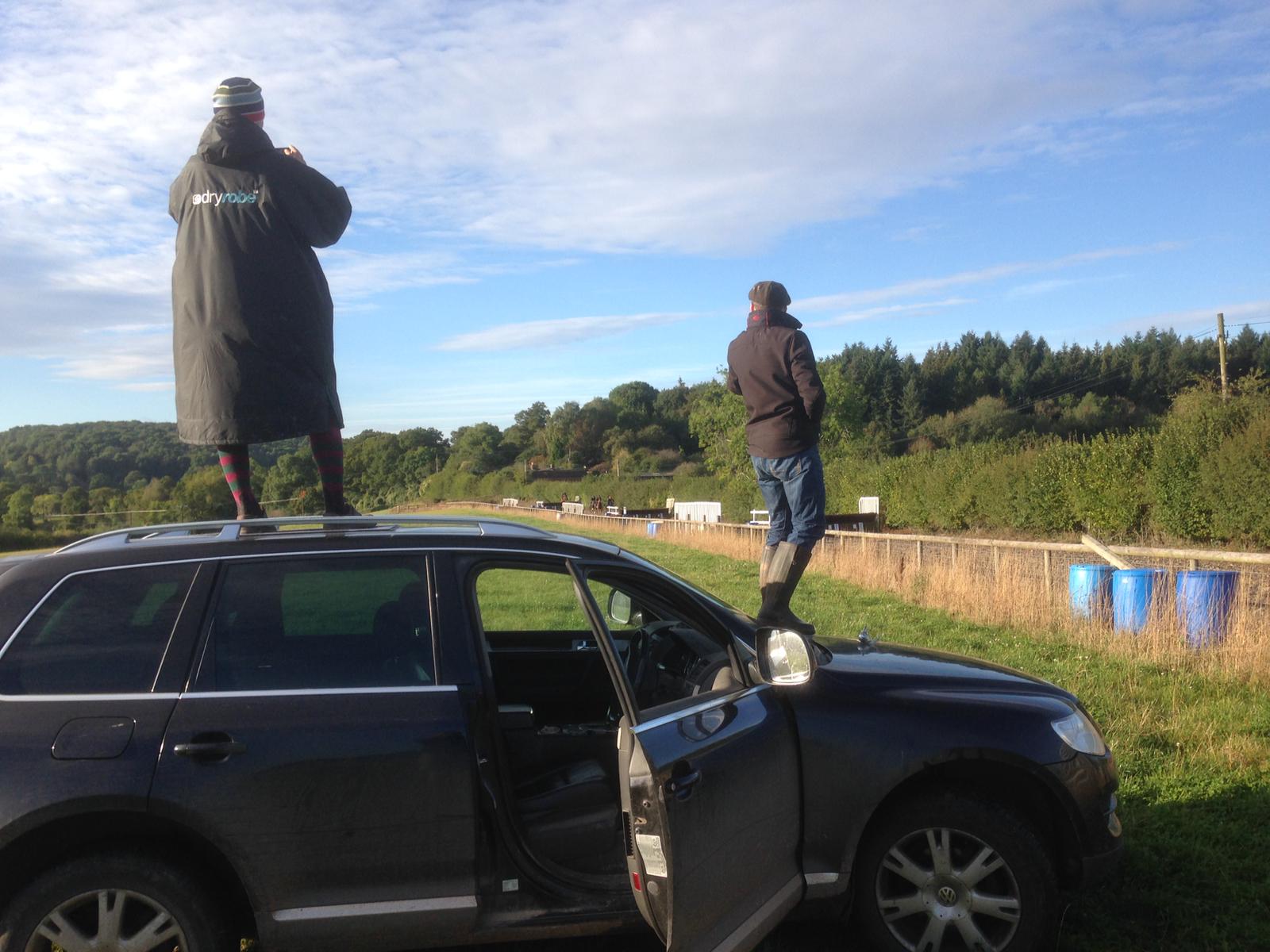 Argonauta is fine after his win at Huntingdon yesterday, he won't be rushed back and we can only hope he goes on from there.
Tomorrow, Neville's Cross heads to Exeter and Montgomery to Worcester. To read my thoughts click here.