6th September 2018
06-September-2018
06-September-2018 18:51
in General
by Admin
Routine canters for the horses this morning, Thursday tends to be a day when the horses aren't asked to do too much. Warwick have opened their flat track into a schooling ground with 3 plain fences and a line of 4 hurdles, 3 conventional ones and a rubber matted one. Jester Jet and Polydora schooled over 9 fences and En Meme Temps, Kateson, Dorking Boy and Meep Meep schooled over 12 hurdles. As you may imagine, we are unable to school on grass at the moment given the ground so getting that valuable experience into them pre season is vital. Nico and Robbie did the steering over fences. Tommie, Nico, Robbie and yours truly managed the hurdles. It was huge success and all the owners were there to enjoy the occasion. My assistant, who works remotely was there and kindly supplied refreshments.
Warwick must be congratulated for doing something proactive to generate extra revenue and help trainers. I only wish more racecourses opened their doors for gallopers and schooling as they do in Ireland.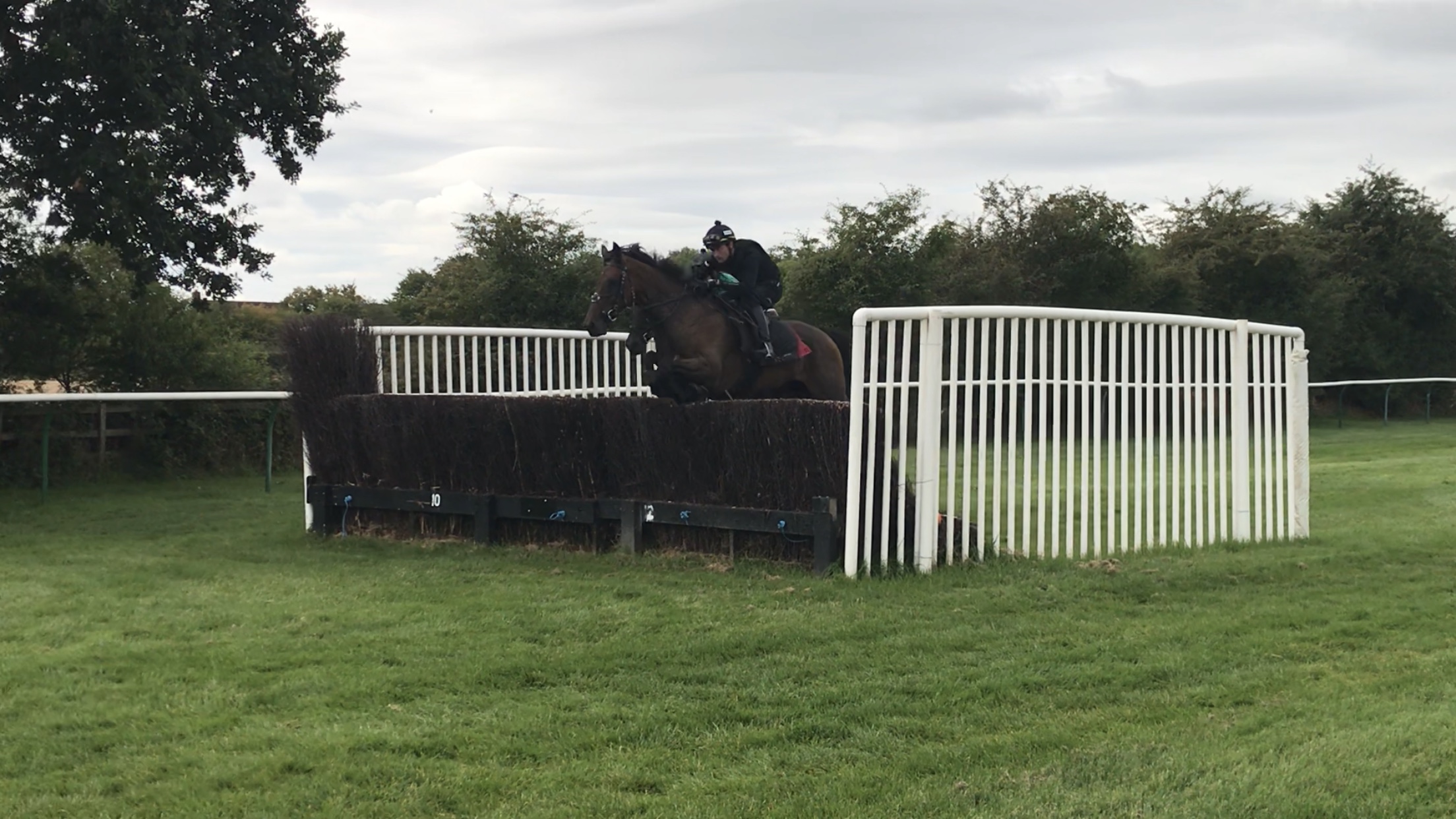 This evening was the first evening I have needed to turn the lights on to feed - winter is coming!