6th June 2020
06-June-2020
06-June-2020 17:15
in General
by Admin
Swift Wing is in good nick after his trip to Newcastle, he may well be heading to Newmarket a week tomorrow. I hope those who are signed up to my "thoughts" page took my advice and had a each way bet at 14-1.
This morning we worked Silk Run, Black Anthem, Yes No Maybe So, Ardlair and Luck of the Legion. All of which will be ready to find races once NH racing resumes. Racing behind closed doors seems to be going down well, I'm baffled by the fact reserves are not being used given we are on 72 hour declarations. No doubt, those in power have their reasons but it strikes me that the only reason for not having them is the additional administration that would be required to process them. Unless I'm missing something, this is a lame excuse. The number of non runners are high, as are the number of horses not loading. It's a good reminder how horses react when in unfamiliar surroundings and nothing should be taken for granted. No trainer in their right mind would be sending a horse to the races if they had the slightest doubt over its willingness to load.
This 2 year old Balck Sam Bellamy must have heard his work was over and was heading back to the field to grow on.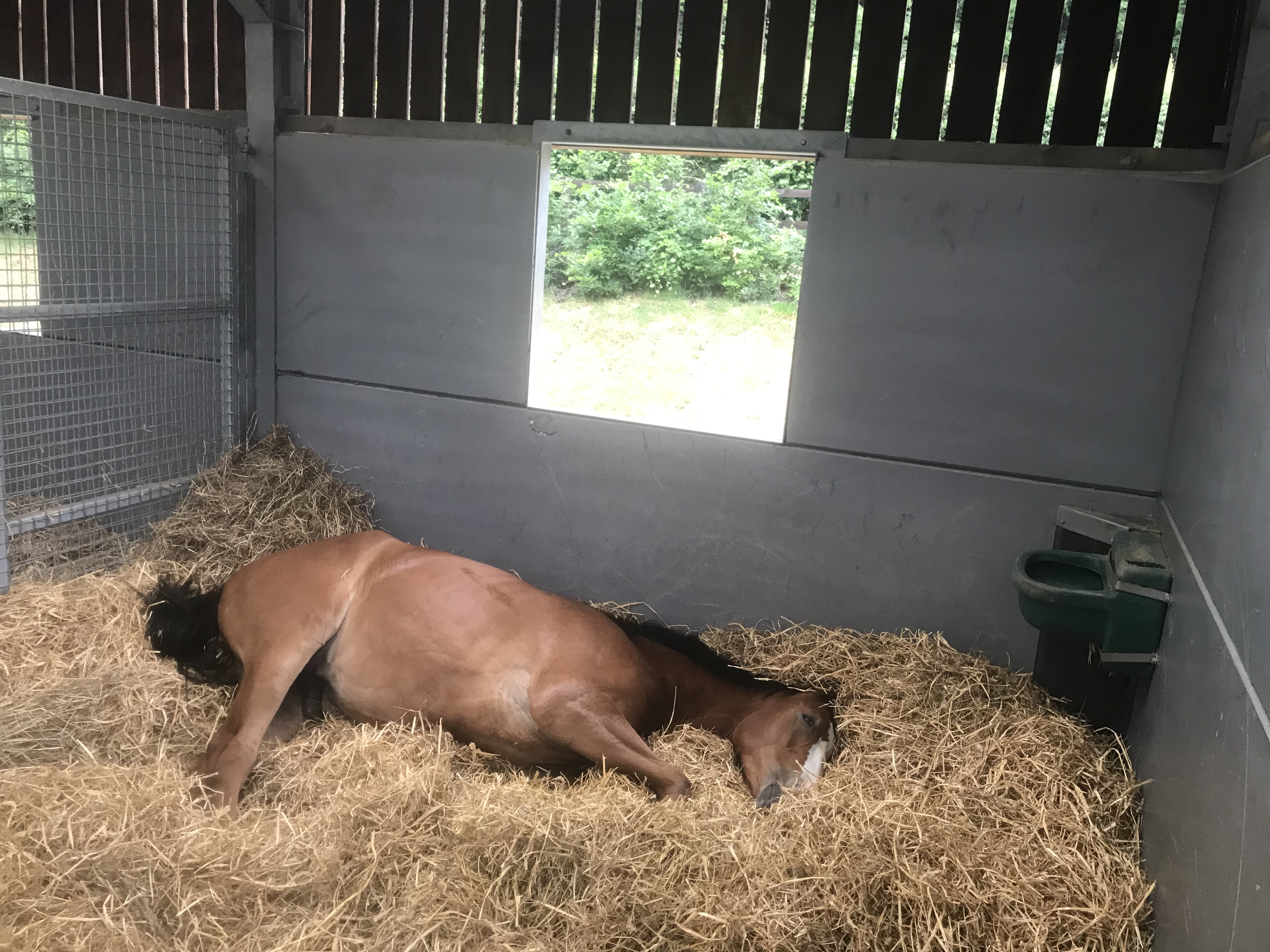 The turnout paddocks are nearly completed, next week the wind breaks will be erected and that will be this summers improvements completed.
We even took on rebirching the open ditch this afternoon and we are very pleased with our work.