6th February 2017
06-February-2017
06-February-2017 19:07
in General
by Admin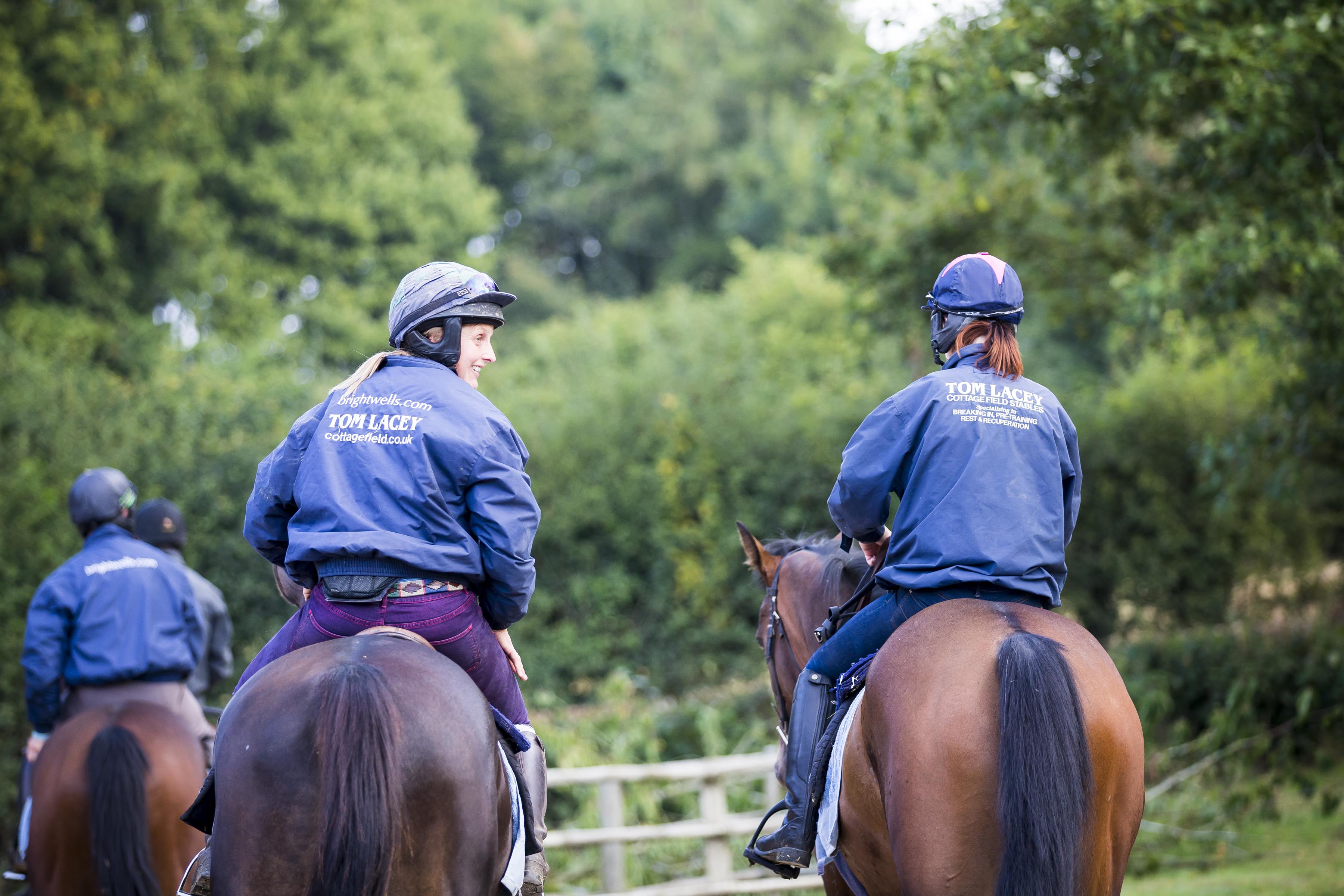 Russian Service has come out of Sandown in good heart. The handicapper will have to reassess him. He took no chances on him and will hopefully, realize he's over cooked him. Annoyingly, they tend to hike you up quickly and drop you very slowly. They say there is no bias from trainer to trainer but I and many other believe that is rubbish. They have no idea how they can ruin a horse's season by over cooking them and are far too slow to drop them. We will see what happens to Russian Service's mark tomorrow.
I returned home to watch England play France on Sky plus and feared my humour was on a downward spiral for the large part of it but England proved why they considered one of the best teams in the world having won in a rather ugly fashion. A win is a win and they all count.
Typical Monday morning canters for all horses this morning, Penelope Lang and her husband were here to watch a lot on the gallop and have joined the racing club. Our racing club is very niche in that it offers members involvement in the sport, at little cost, without hundreds of other people being part of it.
Late morning a 4-year-old by Beat Hollow arrived, he looks a fine individual and will hopefully prove to have the ability to win plenty of races.
We have plenty of entries from Thursday onwards, running plans are yet to be confirmed.
In Ledbury this afternoon, I was ear wigging a fella insuring his car with Direct Line on loud speaker. The operator confirmed that everything had been processed and the car insurance was now in place. The operator asked if he had any pets - he did, he had a dog. When asked if he had ever considered insuring the dog he told the operator that it couldn't f•••••• drive.