6th February 2016
06-February-2016
06-February-2016 20:33
in General
by Admin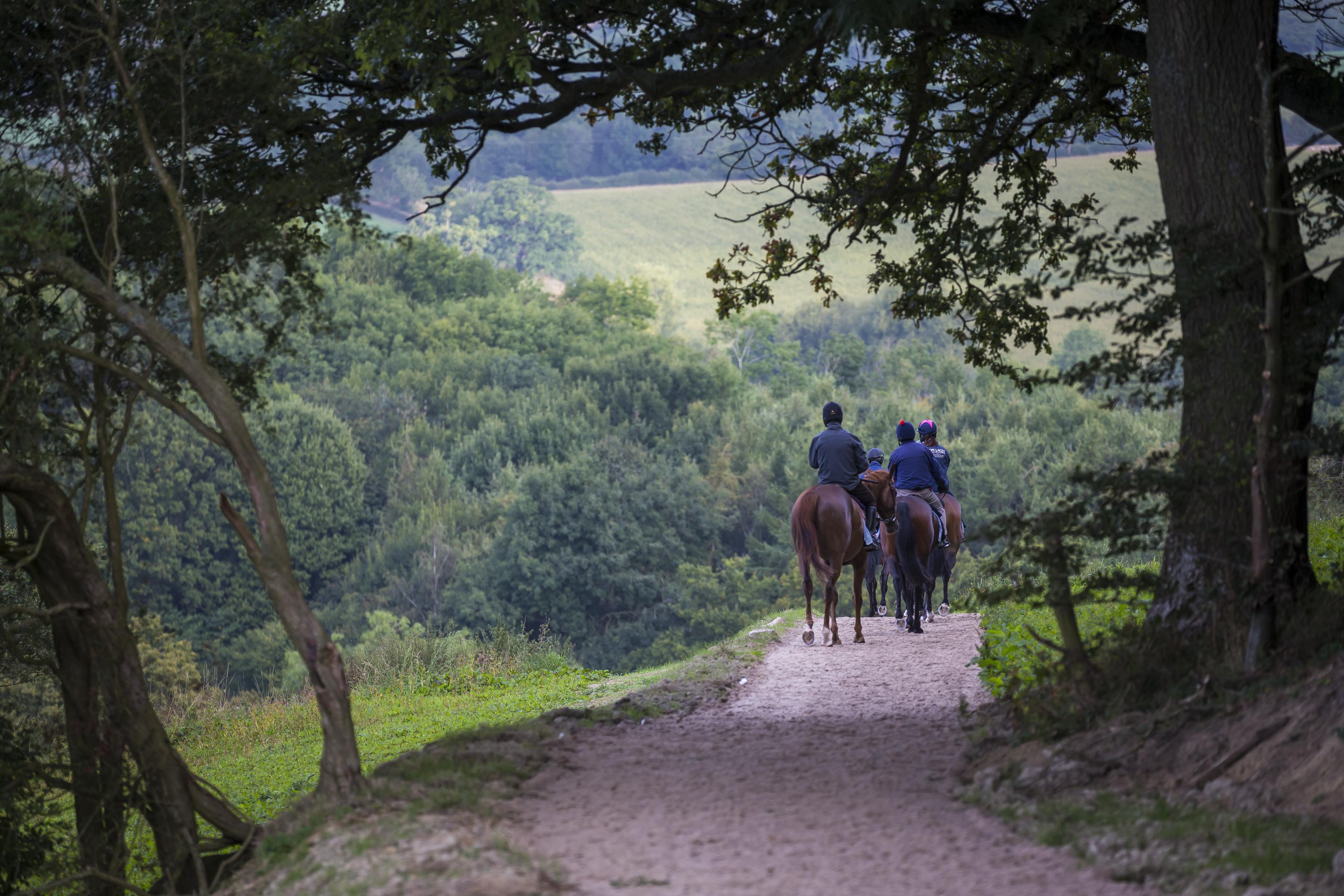 A better end to the day than start.
This morning we had a stark reminder of how these horses are 1 step away from injury. Katie Kilminster was going to have a couple of swinging canters in preparation for Huntingdon on Thursday, she had gone 20 strides and went wrong behind. We think it is muscular or fracture but whatever it maybe she certainly won't be going to Huntingdon. Geoff was here to see her and having owned racehorses for 20 years has seen it all before. Every trainer will tell you, breaking news of injury to any owner is the worse part of the job. It is annoying but not fatal, for that we have to grateful.
We worked Isle of Ewe with 2 unnamed 4 year olds. Chase End Charlie worked with 2 unnamed 4 years too.
Pinnacle Panda won in spite of doing everything he could to throw the race away, he is a funny fish with ability. Sandown is one of my favourite tracks, I actually rode round there once and jumping the railway fences was a great buzz. Great to have a winner there on a Saturday, especially for Jerry Hinds. Jerry has sent horses to me for 11 years and only bought Panda as a favour after he failed to sell at Doncaster last May. Panda, is another good advert for British p2p having won his maiden at Cold Harbour. Panda has a history and it would take all night for me to write about his antics. Richard Johnson gave him a great ride and bringing him between horses 2 out was a winning move. It would have been very easy for him to challenge on the left hand side – that is why he's champion jockey and been runner up to AP for last god knows how many years. I've no idea what was going on with the replacing of hurdles once damaged on the first circuit but the ground staff failed on more than one occasion to replace them in time.
I listened to the rugby on radio 5 live on the way home and the result is what matters. England are on the upward curve based on the fact they've only been together under Eddie Jones for 2 weeks. Gavin Hastings is to radio what Brian Moore is to television – not a lot, dour and extremely boring. At least you can turn the volume off watching television. The cricket is going well too. England are 2 up against South Africa.
Tomorrow we will be at Larkhill given Chaddesley is off. The rain has been of biblical proportions today and the drive home from Sandown was slow. I am a fast driver but tonight it would have been crazy to go over 65mph. Cars you would expect your grandmother to take to the shops once a week were passing me like bullets, the drivers should be on suicide watch.