5th November 2019
05-November-2019
05-November-2019 17:09
in General
by Admin
Tuesday is generally a work morning here and we worked, Quick Draw, Lamanver Odyssey, Sebastopol, Tea Clipper, Dorking Cock, Kimberlite Candy, Polydora, You Name Him, Coningsby, Lossiemouth, Christopher Robin, Meep Meep, JohnBB, Kateson, Thais Toir and Red Nika. Many of the others covered the same distances but in a slower gear and a few just went less far. I was delighted with the way the horses worked and we have a lot to look forward to. Winning a race at this time of the year is as difficult as I've ever known it. The ground is here, everyone wants to run and no hiding places can be found.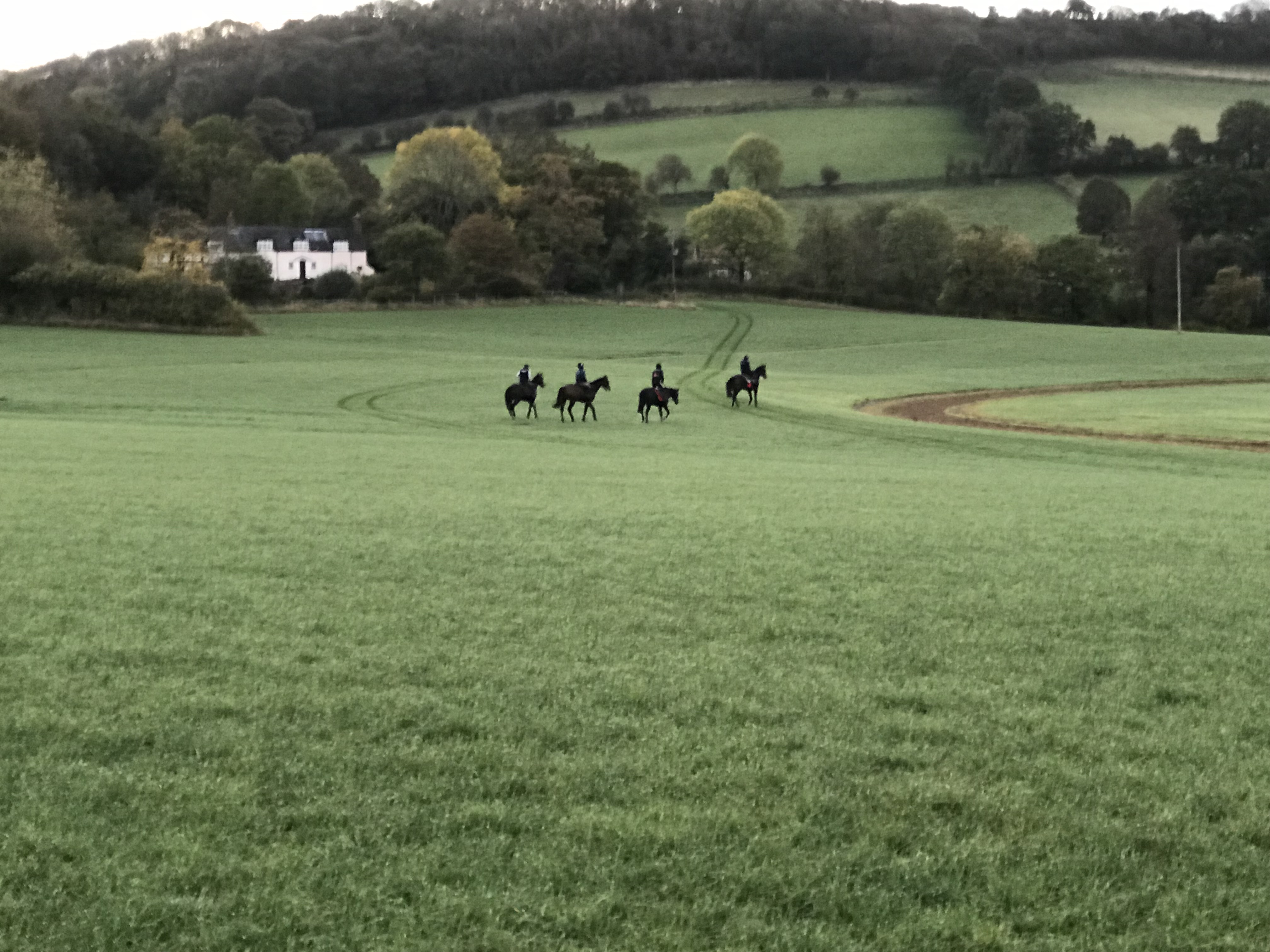 We had some potential new owners here for a couple of hours this morning and we will be organizing collection of one of their horses next week when things quieten down a little.
Vado Forte, Floating Rock, Neville's Cross and Lamanver Storm all go to Chepstow tomorrow, to read my thoughts click here. This evening I have sent a much needed £500 to Katharine House Hospice, thank you to those who have contributed through my thoughts page.