5th August 2019
05-August-2019
05-August-2019 16:53
in General
by Admin
Luck of the Legion certainly took a big step forward stepping up in trip, the handicapper will no doubt make life a bit harder for her now. Based on Friday's run a hurdle race should fall her way before she jumps a fence.
The Woolhope Wanders have been in action! The lads are playing six a side football on Thursday nights drawing their first match nil nil. Albert's debut didn't last more than a minuet; he has a wrist in plaster but thankfully has been able to continue working. He won't be driving the lorry for a few weeks yet. Stan and I played for Woolhope Cricket Club yesterday. Stan couldn't wait to let everyone know a girl sent my middle stump cartwheeling towards the boundary rope. He failed to let them know I knocked a very quick 38 and was just getting my eye in! I won't be broadcasting Stan's dropped catches behind the stumps. The Wanders are back in action on Thursday night against the 5thteam in the league.
Typical quiet canters for a Monday morning for those that have been in a while, the latter arrivals are just going on quietly.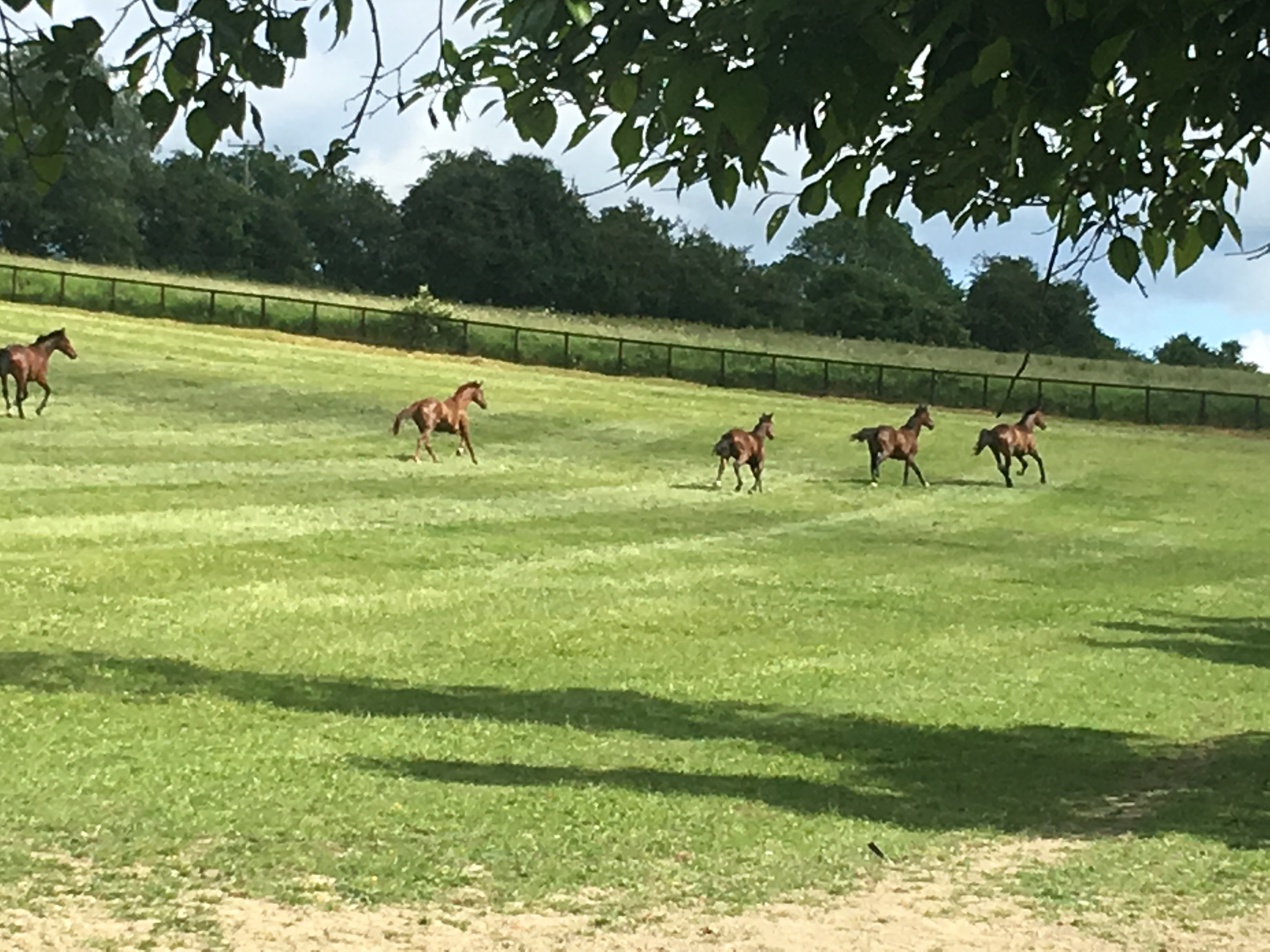 I thought Luck on Sunday covered Khadijah Mellah's win in the Magnolia Cup beautifully. Her story is certainly remarkable in that she learnt to ride at the Ebony Horse Club in the middle of Brixton. Luck on Sunday empathized the important role The Ebony Horse Club have played. The story should not be about her religion and skin colour, I believe racing has always been inclusive and diverse, it is convenient story for those wishing to believe otherwise. Over the last thirty-three years I have worked with people from all sorts of backgrounds, colours and religions. Toby Balding had a fella working for him who wore a turban thirty plus years ago. Unless racing puts itself out there by becoming involved in more establishments such as The Ebony Horse Club in cities don't expect anything to change. I'm guessing many inner city kids don't even know horse racing exists. I believe there is a film being produced portraying Khadijah's story, this is a truly fabulous story, of which, much can be used to the industries advantage.
When you see a diesel generator making electric for cars to be recharged you know something has gone wrong somewhere.